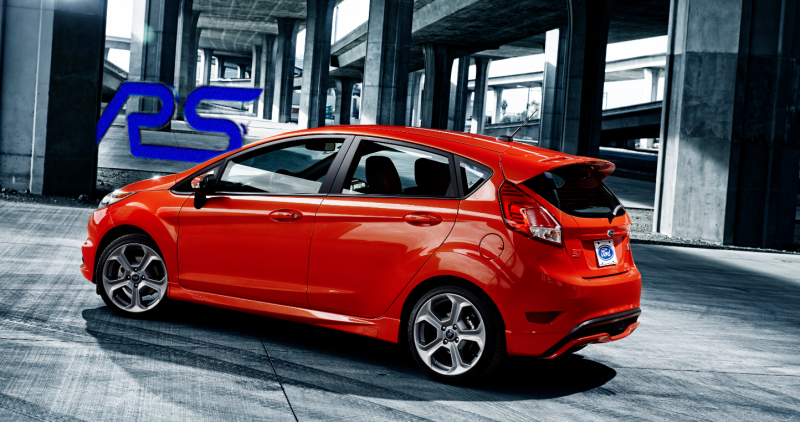 Nobody can shut up about how awesome the new AWD, 350 hp "Drift Mode" Ford Focus RS is, including us. Ford probably thinks that's great because it's the only hyper-hatch the brand plans on making, as it has now been all but confirmed that there are zero plans for a Fiesta RS.
http://buyersguide.jalopnik.com/ford-fiesta-st…
The dream is dead. For those of you who didn't want, or can't have, the new $35,000 Ford Focus RS, but wanted something more than a Focus ST or Fiesta ST, you're just shit out of luck (and very stubborn).
That's right—no Fiesta RS, says Tyrone Johnson, who is the lead engineer of Ford Performance. Speaking to CarAdvice, Johnson was quoted as saying:
"In terms of Fiesta RS, I have seen some comments from senior Ford people that it's definitely not in the plan. Typically we don't talk about future products but in that particular one there has been some comments that it's definitely not in the plan."

Usually when you get a "I don't normally say this" from somebody, it means you're getting what you want from them. Not this time. It seems Ford has no plans on developing anything more powerful in the Fiesta lineup over the (almost) 200 hp ST.
But hey, I test drove a Fiesta ST once, and it was very, very fun. Quit being stubborn and go get you some manual hatchback fun—you have three options from Ford to now consider, not to mention the VW Golf GTI, Mini John Cooper Works models, etc.
Mop up your tears by checking out our full review of the new Focus RS Máté Petrány drove this week! Focus RS is Based God.
---
Contact the author at justin@jalopnik.com or @WestbrookTweets.