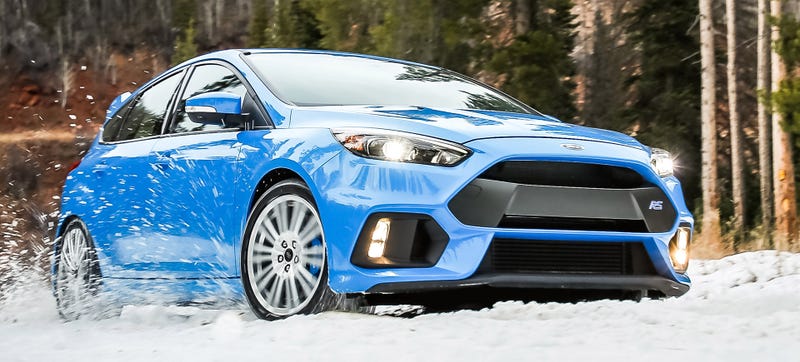 For the first time in North America, you can order a car from the factory with winter tires, and the new Ford Focus RS is the first car to get the package. It's as if it's designed for snow hoonage out of the box!
I'm amazed that no carmaker has ever offered optional winter wheels and tires right on the order sheet before, but that's what Ford is claiming in their press release today.
We've been preaching the gospel that yes, winter tires really, really, really do make a difference out in the chilly climates of the country.
I don't know how many times we need to show a rear-wheel drive BMW on winter tires beating an all-wheel drive SUV on all-seasons before everyone gets the clue. At least Ford is onboard with the message.
The package costs $1,995 in the US (it's standard in Canada, of course) and for it you get 225/40R18 Michelin Pilot Alpin PA4 tires and new sparkly silver alloy wheels. The wheels are 18×7.5 inchers. If you're wondering how much these tires cost if you order them yourself, they seem to run around $220 each.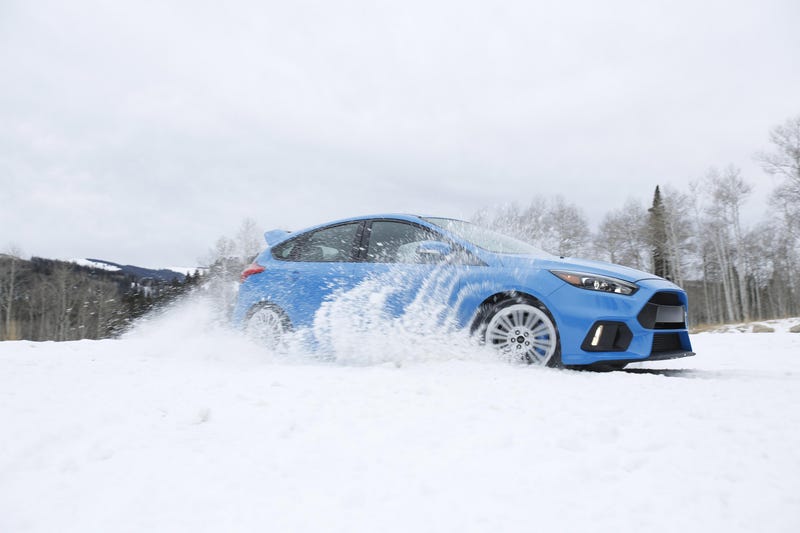 It makes sense for Ford to get this done on the Focus RS. If there was ever a car built for doing AWD donuts in the snow, it was this thing.

Photo Credits: Ford
---
Contact the author at raphael@jalopnik.com.