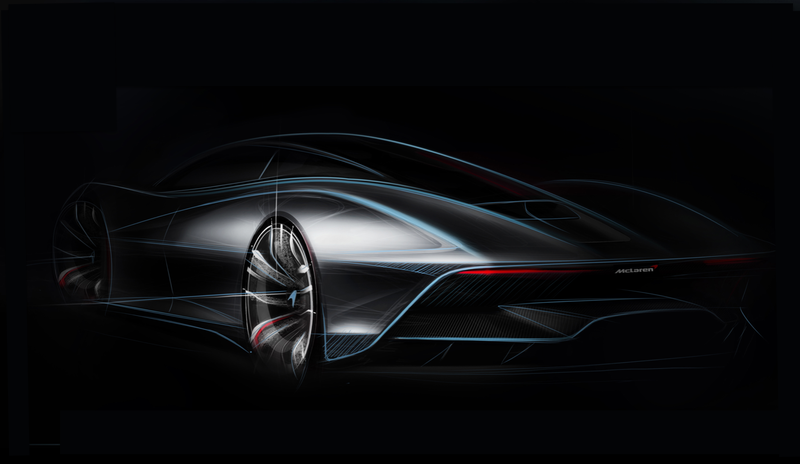 The upcoming three-seater McLaren hypercar, named the BP23 in its project stages, sounds like it'll be cool. McLaren says the car will be its most powerful and most aerodynamic road car yet, and the manufacturer gave it the ultra-cool designation of a "Hyper-GT." But is it cool enough for $2.5 million price tag?
Apparently 106 ultra-rich people think so, because all of the planned production models have already been sold. McLaren says the car is still under development in its McLaren Special Operations division, and it'll begin delivering the first orders of the cars in 2019.
The three seats in the hypercar are an homage to the McLaren F1 road car, but Automotive News reports that the company recently insisted yet again that it isn't a replacement for the beloved F1—that was the McLaren P1. According to Automotive News, McLaren put a $2.5 million price tag on the F1 homage at the current exchange rates. That's some serious Bugatti pricing right there.
But the odd thing is, Autocar reported the $2.5 million price back when this car was just a rumor and still regarded as the "new F1." Either the folks at Autocar had a premonition, or that little bit of information just slipped under the radar.
Either way, this thing is expensive. Good thing there are no unsold models of it sitting around to tease you, right?