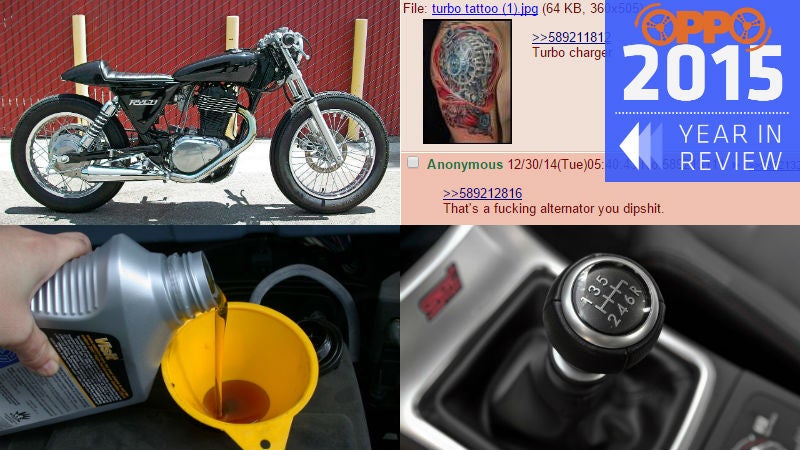 To some, traffic, "uniques" or clicks are dumb ways of measuring how good a site is. Amusingly however, those numbers however make Jalopnik's reader forum bigger than some established automotive websites. Here are the most read stories from Oppositelock this past year.
Without further ado:
10) Why a Cafe racer makes a terrible first bike
Cafe racers are all the rage in the bike world. Classic looks with affordable prices make this style of motorcycle attractive to many riders, including those just starting out on two wheels. Peter Black tells us why that might not be such a good idea.
---
9) Why Most Used Cars Should Be Sold As-Is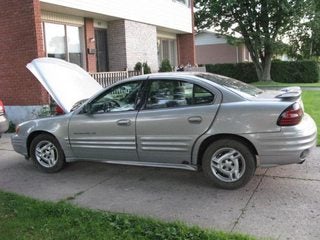 Selling a used car can be a big inconvenience. Worst are potential buyers who expect more than is implied in the ad. Steven Lang explains why the 'as is' disclaimer is the most effective way to avoid hassles.
---
8) Nine Things Your Mechanic Wants You To Know

Having someone else work on your car can be expensive and is often associated with the impression that the mechanic will charge you exorbitantly to fix simple problems and cause a few more while they're at it. AMGtech gives us perspective from the other side of the transaction.

---
7) The Truth About Motor Oil! Is Synthetic Worth It?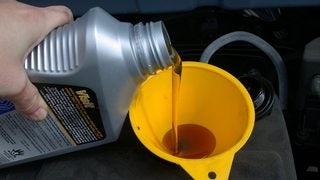 Many, if not most new cars run synthetic oil now and while it was previously not recommended to change from conventional oils in older cars, that may not be correct anymore. Bozi Tatarevic explains the differences from conventional oil, the potential benefits and if it would be worthwhile to make the switch.
---
6) The Lie Car Dealers Tell Every Single Day

Express warranties cover the claims a seller makes when it comes to attributes or qualities of a vehicle fall under the terms of a purchase agreement. Dealers often try to disclaim the express warranty in an attempt to muddy the waters in a sellers mind when something turns out not to be as stated. SteveLehto cuts through the bullshit to clarify what a dealer can and cannot disclaim.

---
5) Every Manual Transmission Available Today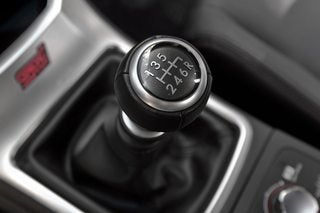 Three pedal cars are a dying breed; the take rate in America has been on the decline since the 1970s and that trend shows no sign of reversal. 427CID lists all those currently available in new cars in the United States.
---
4) Please Stop Killing My Friends
To quote one of the comments on this article, "Deaths are a tragedy. Preventable deaths are frustrating. Easily preventable deaths are enraging." Jon Miller explain why Gary Terry's death at Disney Exotic Driving Experience in Orlando, Florida was an avoidable tragedy.
---
3) 2015 Mustang vs. 2007 Mustang: How Much Better Is It Really?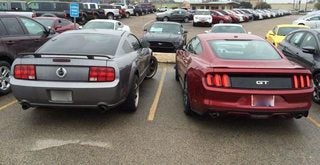 In 2007, the Ford Mustang sported the old modular 4.6l v8 and traditional solid axle at the back. This year finally ushered in the 21st century for the original pony car as the car adopted an independent rear suspension for the 2015 model year. Torque Affair found out for himself just how big a difference 8 years can make.
---
2) Subaru dealer wrecks customer's new WRX, refuses to make it right

Dealerships are often referred to as stealerships and this case is one reason why this is often justified. As happens all too often, a dealer employee took a customer's car for a 'test drive' overnight and got into an altercation with a deer. The dealer then tried to put that incident on the customer's insurance.

---
1) Guy gets tattoo of alternator, thinks it's a turbo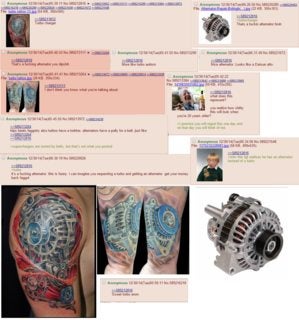 Cars, cluelessness, tattoos and 4chan? Sounds like a winning recipe. This post went viral, it even made Jalopnik's list of most read posts.
---
Enjoy your new year's celebrations, stay safe and to everyone my best wishes for 2016.