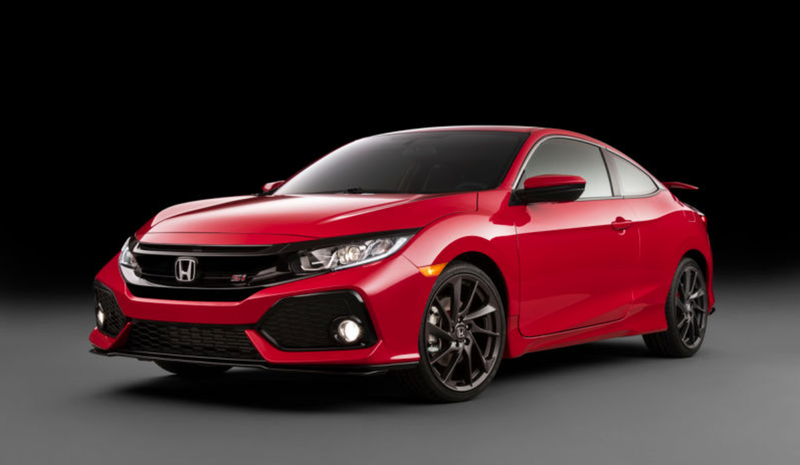 Honda's all new Civic lineup is a refreshing return to form of the Hondas that many of us knew and loved before the brand shifted focus to boring crossovers. For those that find the Type R to be a bit much, the next Civic Si should be just right.

The Honda nuts over at CivicX forum apparently received a note from Honda revealing the torque figure of the upcoming turbocharged Si.

Now you may find it curious why Honda would leak the torque figure and not the horsepower number. The reason most likely has to do with the fact that previous Si models were never really lacking in how many ponies were running under the hood, but rather those motors could be a bit deficient in the twist department. But that was part of their character, they were high-revving four-cylinders that had to be wound up to feel the full power potential. There was a special joy in rowing Honda's super slick gearbox and shifting at higher RPMs.

Back in the day, Honda's performance motors had amazing specific output, otherwise known as horsepower-per-liter. For example, the sixth-generation Si sold from 1996-2000 , made 160 horsepower from a naturally aspirated 1.6 liter motor, but only made 111 lb-ft of torque. It was a great little screamer of an engine if you had the room to let it out, but could be frustrating for point and shoot type of driving.

The next generation Si will use a tuned version of the 1.5-liter turbo available in the regular Civic that already makes an impressive 167 lb-ft and is fairly quick for your average commuter car. A boost up to 192 lb-ft means the Si should make for an excellent daily driver, but not nearly as extreme as the Type R. In regards to horsepower that is still undisclosed, but a safe bet is probably in the 220 to 230 HP range.

Check out the video below where the Si engineers and product planners talk about preserving legacy and the character of previous Si models in this new turbocharged car.