Volkswagen's up!graded Up comes with 89 horsepower instead of 74, and more importantly, 118 pound feet of torque from 1500 RPM compared to the 70 of the current car. Not a bad little boost.
We always liked the Up for its practicality and cheerful looks, but with only 59 or 74 horsepower on tap for its engines, it could never deliver the mini hot hatch experience we've been waiting for since its introduction five years ago. VW will keep offering the Up with gasoline, natural gas or electric power, and while the non-turbo variants stay in production as well, the new 1.0-liter TSI three-cylinder turbo should really change the character of Volkswagen's smallest.
Going on sale in late summer, the refreshed Up will also get seven new colors (Teal Blue, Coral Red, Costa Azul, Honey Yellow, Edelweiss, Blueberry and Savanna Gold) – bringing the total to thirteen. The options list includes matching interiors, contrasting roofs, colored alloys and decal sets.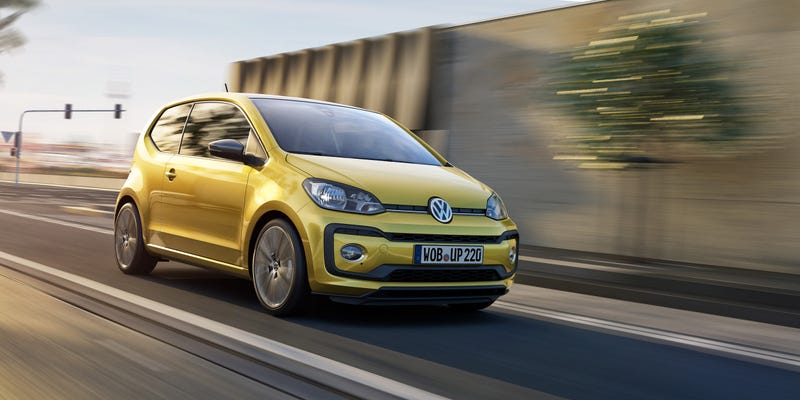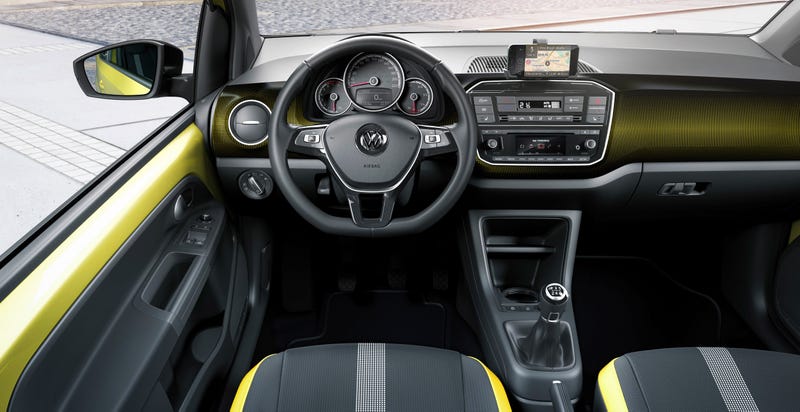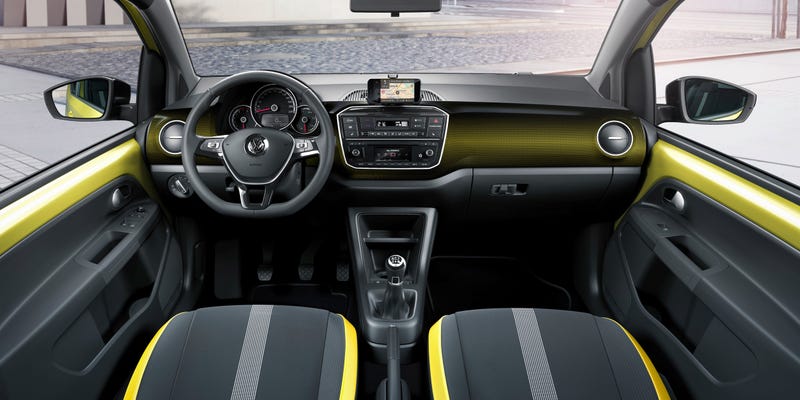 To make sure you feel the difference, VW also changed the bumpers and lights, made smartphone integration easier and upgraded your stereo options with two new units.
If you want even more, for a limited time only, they will offer an Up Beats special edition, featuring a 300-watt Beats Electronics sound system.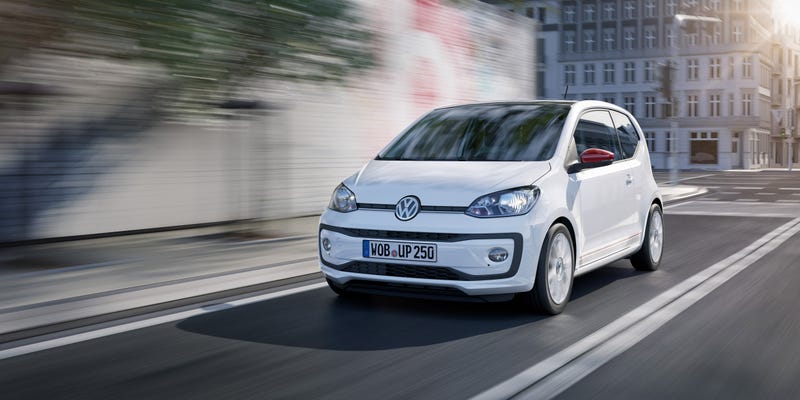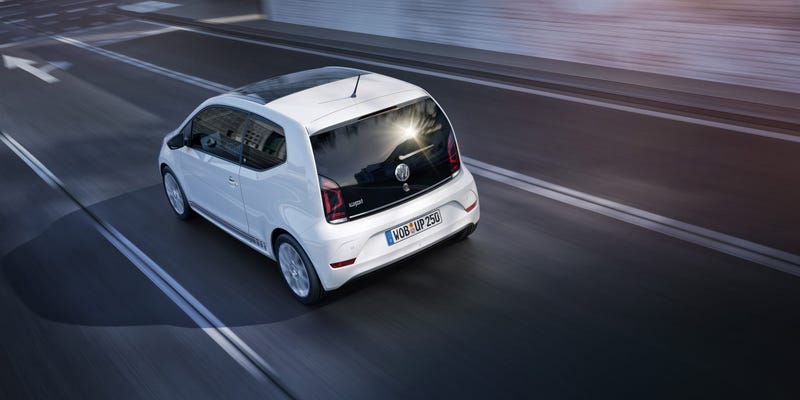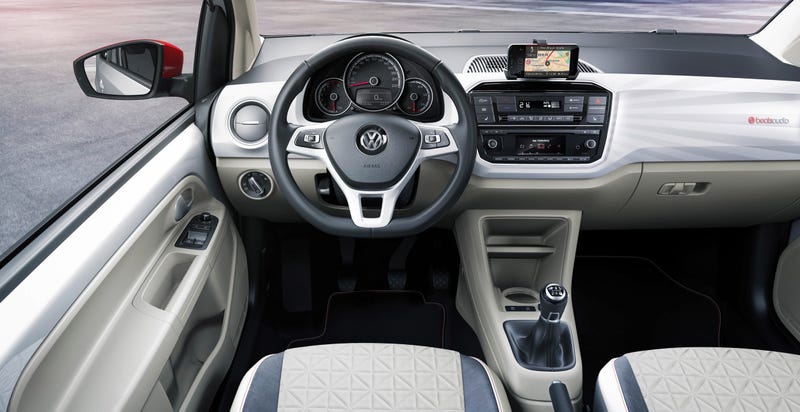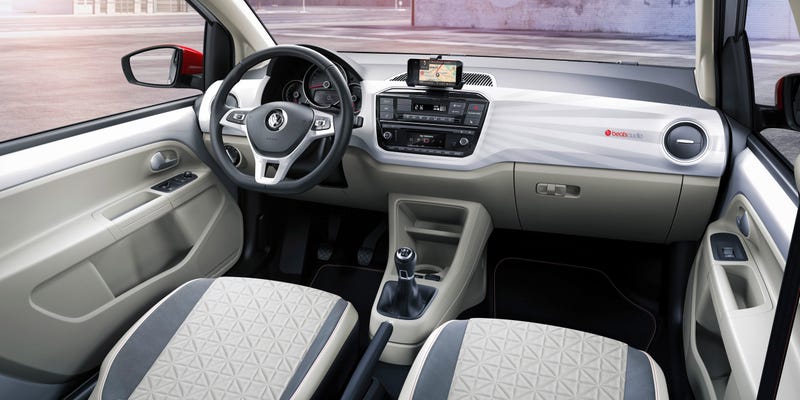 Volkswagen's other surprises at the Geneva Motor Show include a compact SUV:
The concept car, expressive of a lifestyle, can be seen as the beginning of a broad SUV offensive, stating a new automotive attitude to life whilst remaining perfectly suited for everyday use. With this, Volkswagen gives a realistic perspective on a completely new model series and at the same time on the future production model.
No, it probably won't be a Golf Country.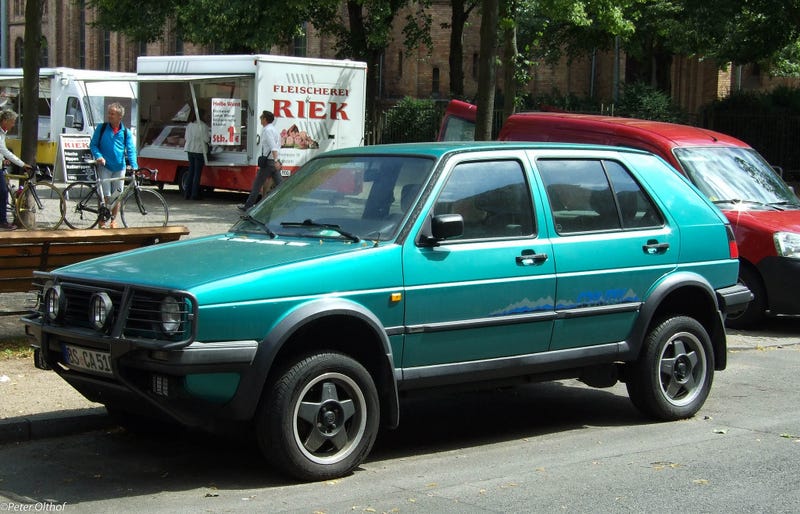 Photo credit: VW and Peter Olthof via Flickr CC.
---
Contact the author at mate@jalopnik.com.