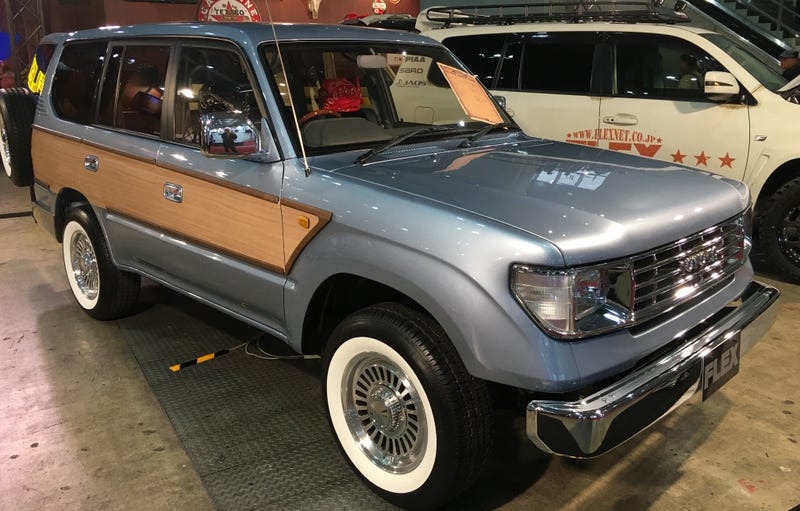 Digging through the still massive archive of Tokyo Auto Salon photos, FLEX's modified Toyota Prado "Texas Edition" jumped out as something that should have already been shared. With its older styling, cold steel paint, white tire side walls, tasteful wood paneling, and retro chrome, it's a rare SUV I would want to drive.
I'm usually not a fan of wood paneling on more modern cars. On some of the old 40s and 50s station wagons and SUVs-before-they-were-SUVs (like the Suburban), it really looks good. I don't usually like it on vehicles from the 80s and newer. The choice here, however, is nothing less than spectacular.

I feel the same way about the choice of paint color and the chrome accents. These are not typically elements I am interested in on more modern cars, especially SUVs (which generally are not my area of interest, that's why we keep Collins around). However, paired with the wood paneling, it just feels like a worthy retro fusion of two or three very different automobile design decades.

This is a utility vehicle I would be happy to drive up and down the beaches with my Annette in the passenger seat, some sleeping bags and coolers in the back, and hers and hers surfboards on the roof rack.
Party on, FLEX. Beach party.
Images via Kat Callahan/Jalopnik.