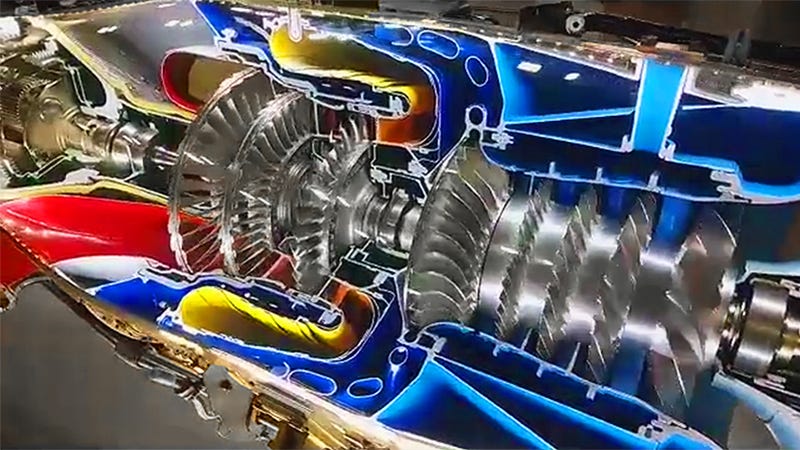 The good folks at Pratt and Whitney have put together an incredibly detailed physical cutaway of their hugely popular PT6 tubroprop engine. Everything moves and its hot and cold sections are painted accordingly. It really is one hell of a piece of fine art.
Check it out in action:
Over 51,000 PT6s have been built since its introduction in 1960 and there are dozens of sub-variants of the engine available. The PT6 is known for its almost ridiculous reliability and wide range of outputs. Today, PT6 variants can be found with shaft horsepower ratings from 500hp to a whopping 2,000hp.
Some 6,500 operators in more than 170 countries use helicopter and fixed-wing aircraft sporting PT6 engines. The list of aircraft that are outfitted with PT6s is massive, and includes everything from agricultural aircraft, to VIP helicopters, to re-engined DC-3s, to light attack aircraft. With its commercial popularity, a cult following for the engine has emerged among some in the aviation industry, many of which have bet their lives on it on a daily basis.
So next time you see a boring vanilla painted Pilatus PC-12 sitting on the ramp at your local airport, realize that a piece of fine art is stuffed in that long beak.
---
Contact the author at Tyler@jalopnik.com.