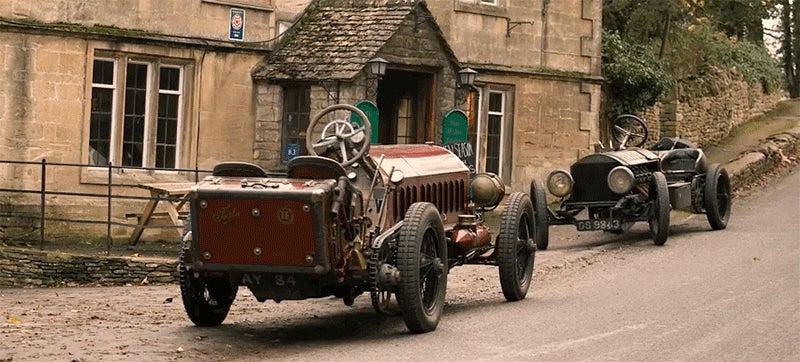 When you have a hundred-years-old car car with 250 horsepower, 3,000 pound feet of torque (!!!) and the weight balance of the RMS Titanic, people start to take notice on the road. And then go deaf.
It's a crazy hobby, building Edwardian cars. Even when you don't go as far as putting together a record car like The Beast of Turin, chances are you'll spend year after year trying to find old drawings and rusty pieces of metal that could be the final piece of your utterly complicated and highly deadly mechanical puzzle.
http://jalopnik.com/you-need-a-fir…
For classic car insurance, please call 1-800-555-GTFO:
Hi!

I would like to insure my car. Yes…well, it's a 1905 Fiat powered by a 1917 Isotta Fraschini engine. It is geared to have a top speed of 127mph and it runs on bike tires that don't last too long if I have to be perfectly honest with you. Yes, I'm above 25…well above in fact, so I guess that's good news!

Certainly, I'll hold.
Mike and Jacky Vardy, I'll buy you a pint at the 74th Members' Meeting! That's the least I can do.
As I said it before, there's no place like Goodwood.
---
Contact the author at mate@jalopnik.com.