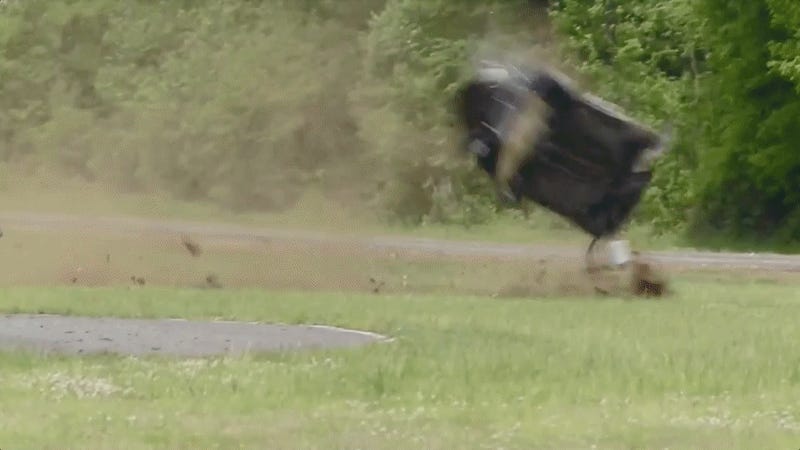 When watching this crash from the Pirelli World Challenge weekend at Virginia International Raceway, it's hard to decide what's wilder: how violently this race car tumbled off of the track, or the fact that the driver climbed right out of the car and was released from a nearby medical center.
The wreck happened during the PWC's Touring Car class' season-opening race at the Virginia road course on Saturday, according to Sportscar365. It isn't clear what sent the car, the No. 7 Honda Accord of Jason Fichter, into such a roll, and neither Sportscar365 nor the PWC website mentioned what caused the wreck.
What both websites did mention was that Fichter somehow exited the car under his own power after this massive wreck, and Sportscar365 reports that Fichter went to the nearby Danville Medical Center for precautionary checks.

Fichter told his team after the wreck that he felt OK, according to an update on the PWC Twitter account. The Danville Medical Center checked and released Fichter, and the race was able to resume with about 10 minutes left on the clock after his wreck.
Audi driver Paul Holton took the win after he "became sick" in the car halfway through the race, according to the PWC website. The writer didn't elaborate on that one, which is A-OK.