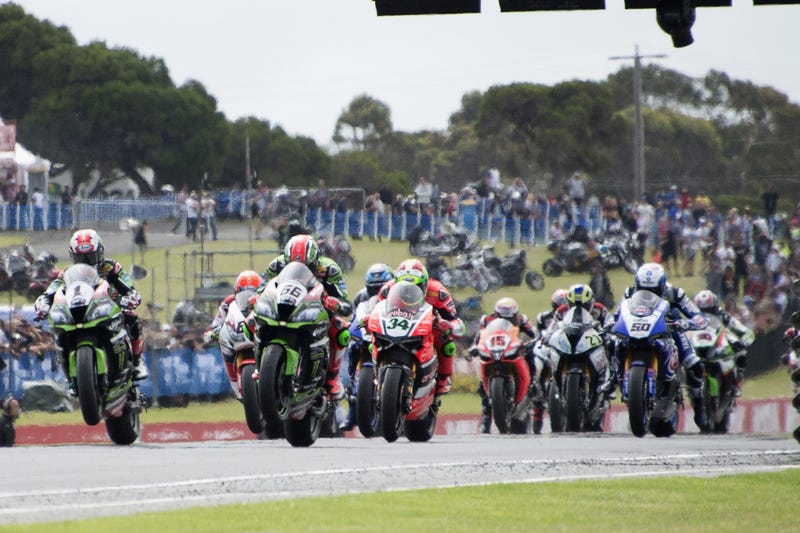 This weekend, the World Superbike racing series went to the Chang International Circuit in Thailand for their second round. The first race of the weekend was a good one, but the second one proved that this series can be just as enthralling as MotoGP. Why are you not watching it?
Jonathan Rea, last year's champion, has been on a tear the first few races. He and Kawasaki teammate Tom Sykes relationship has continued to deteriorate and become more tense, which makes their often fighting for first place even more interesting to watch.
http://lanesplitter.jalopnik.com/these-changes-…
Despite Rea taking the first three, many reports claim that the all new bike (based on the ZX-10R we just rode in Sepang) actually suits Sykes riding style more – which is likely why each of the races so far this year have been so close.
On top of that, the Ducati team of Chaz Davies and Davide Giugliano have been riding well, with Davies taking a third place this weekend and surprising even himself. In the post race interview, he admit that he didn't think he'd be able to podium this race and that this was likely the worst track for his Ducati.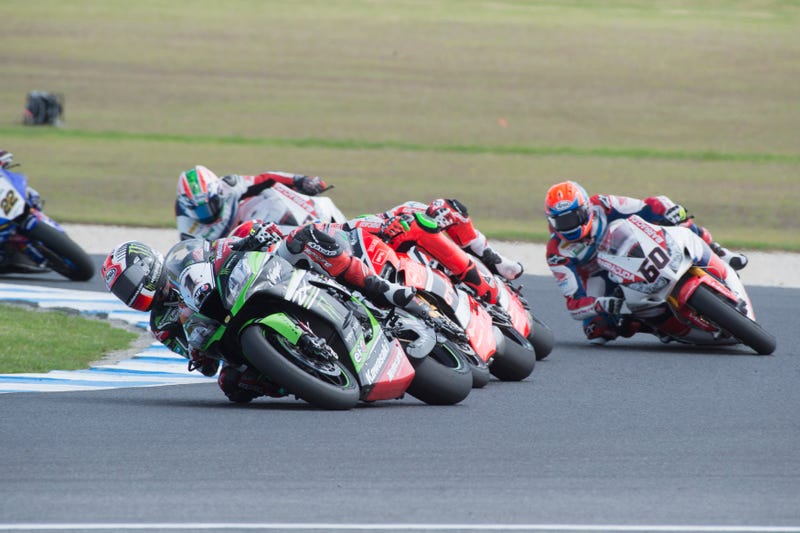 Then there's the Honda team, with Michael van der Mark constantly in the top four, and Nicky Hayden normally falling in the top seven or eight when he isn't have technical difficulties. Both guys are riding well considering they're on a bike that's pretty slow. It's the same bike Rea was on when he was with Honda and look how well he's riding now that he's on a bike that works. I think the Honda team will be something to be reckoned with once they get a new bike next year.
http://lanesplitter.jalopnik.com/supercross-is-…
The real disappointment is the new Yamaha team, which has really struggled to make anything happen this year. We can't be too hard on them, as they are a brand new team and are going to have some growing pains. But, with a talent like Alex Lowes and a bike that is that good, many of us hoped they'd hit the ground running a little faster.

Watch the race above, and if your heart isn't pounding by the second to last lap, then you can ignore me completely. However, if you do love the race above, you can thank me below and chat with me on Twitter (where I really only tweet about motorcycle racing and The Bachelor) about the next race at Aragon. Because I'll be there to watch it in person and rooting for my man Chaz.
Contact the author at sean.macdonald@jalopnik.com. Follow Lanesplitter on Facebook and Twitter.