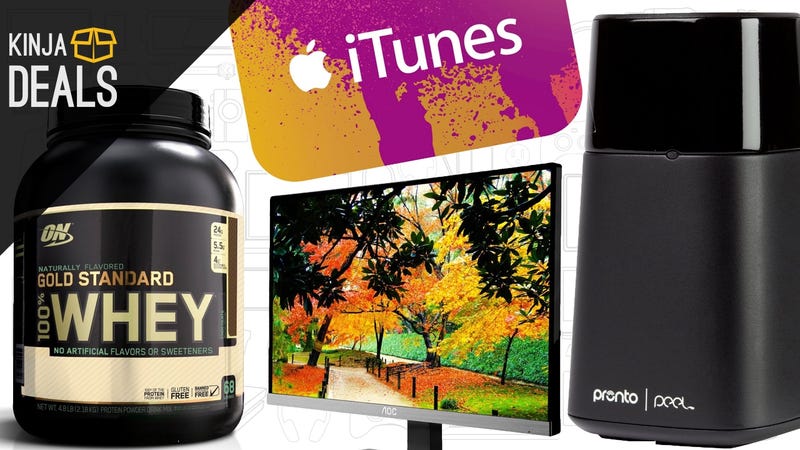 Gold Standard supplements, a device that turns your smartphone into a universal remote, and a $100 IPS display highlight today's best deals. Bookmark Kinja Deals and follow us on Twitter to never miss a deal. Commerce Content is independent of Editorial and Advertising, and if you buy something through our posts, we may get a small share of the sale. Click here to learn more.

Top Deals
---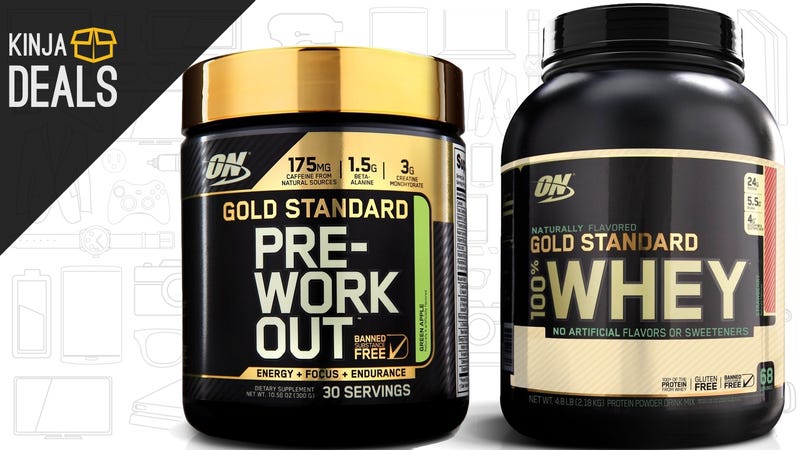 Continuing a string of deals that can help with your new year's resolutions, Amazon's offering a Gold Box deal today on a variety of Optimum Nutrition protein powder and pre-workout supplements.
Prices seem to run about $15-$20 less than what you'd pay at GNC, so this is a great chance to stock your cabinets on the cheap. Like all Gold Box deals though, these prices are only available today, or until sold out. [Optimum Nutrition Gold Box]
---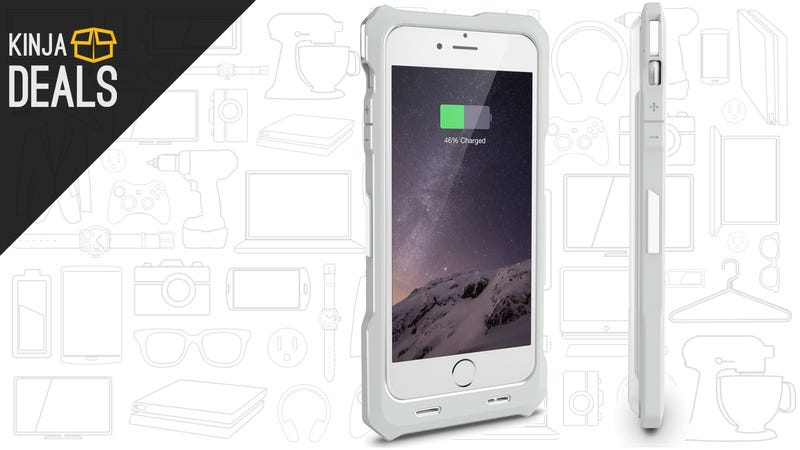 We've seen our fair share of cheap iPhone battery cases, but $13? Come on. Multiple colors available. [1byone Rechargeable Battery Case for iPhone 6, $13 with code FX98WN9K]
http://www.amazon.com/dp/B00PJXXMG2
---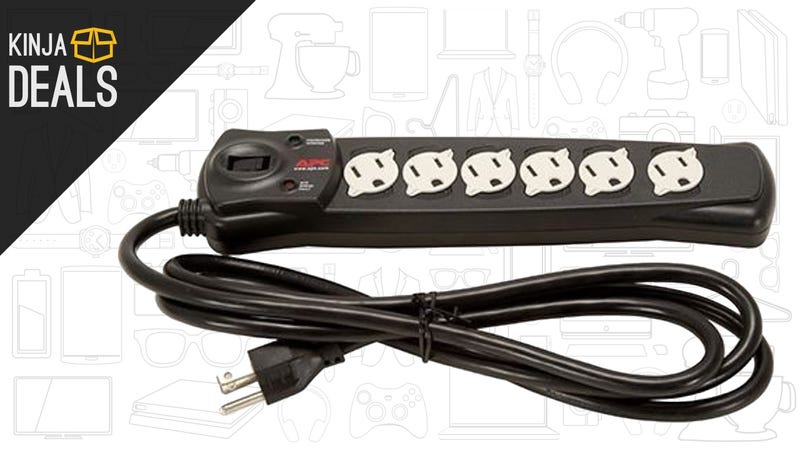 It never hurts to have a space surge protector at the ready, especially when you can get them for $7. [APC SurgeArrest Essential 6-Outlet Surge Suppressor, $7]
http://www.ebay.com/itm/APC-SurgeA…
---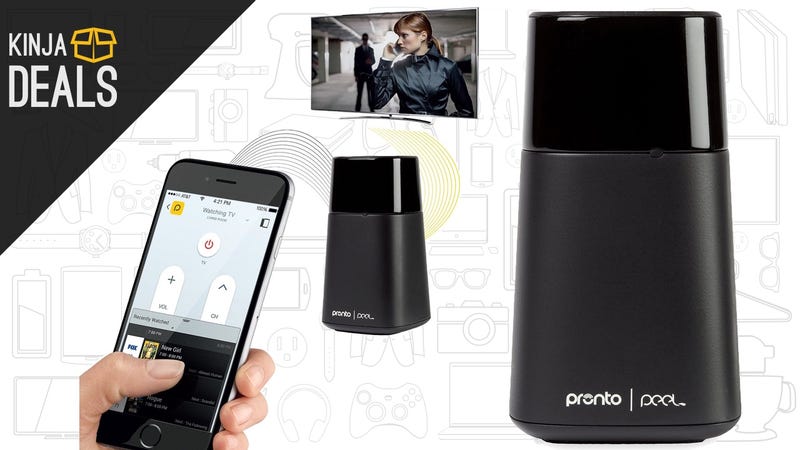 If you can never find your remote, but always have your iPhone, this $30 device allows your phone to control up to eight home theater devices at once. It currently sells for $50 on Amazon, where it has great reviews. [Pronto – Smart Remote, $30]
http://www.ebay.com/itm/1917167788…
---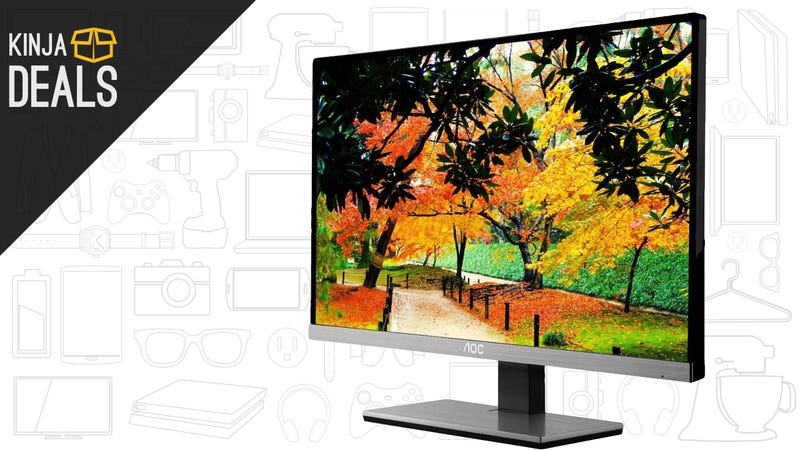 It's not quite as exciting as all the new 4K monitors coming down the pipeline, but if 1080p is all you need, it's tough to argue against an IPS display for $100. [AOC i2267fw 22-Inch IPS Frameless LED Monitor, $100]
http://www.amazon.com/dp/B00CLZ047Q/…
---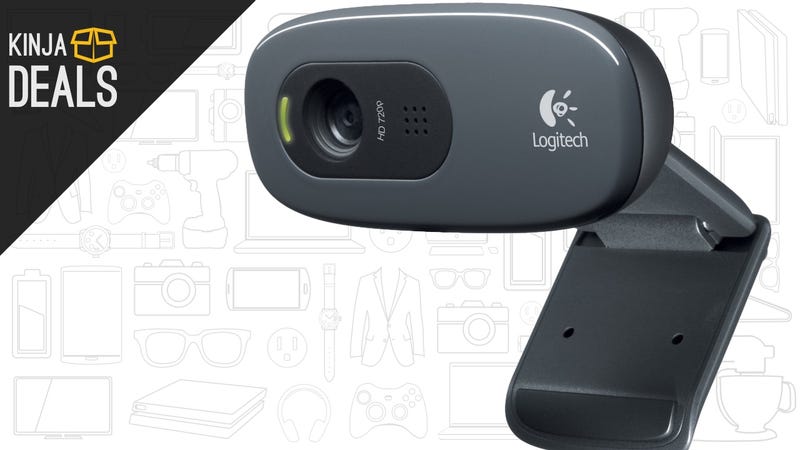 If your computer doesn't have a webcam built in, this 720p Logitech model has never been cheaper. [Logitech HD Webcam C270, $18]
http://www.amazon.com/dp/B004FHO5Y6/…
---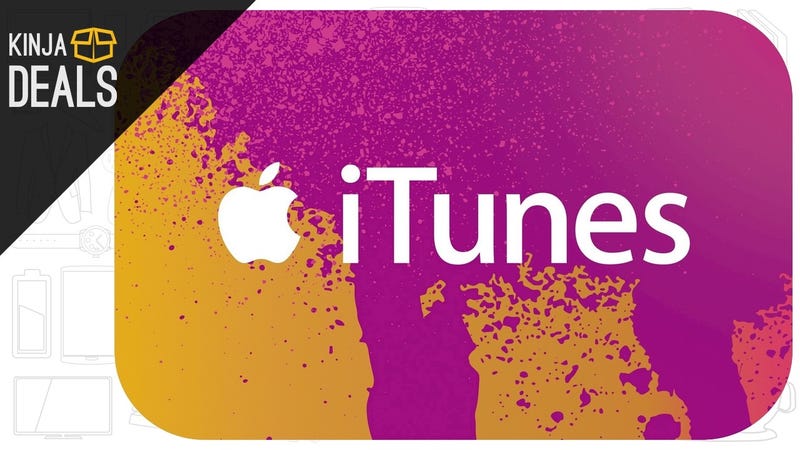 If you ever pay for iOS apps, movies, music, or iCloud storage with your credit card, you're throwing money down the drain. Instead, stock up on iTunes gift cards at a 20% discount.
---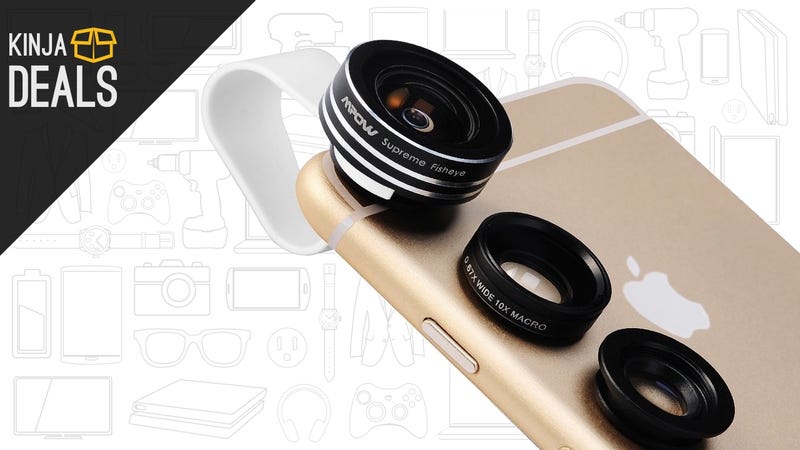 Give that awesome smartphone camera some cool new tricks for just $10. [Mpow 3 in 1 Clip-On Lens Kits, $10 with code BN6ERLKM]
http://www.amazon.com/dp/B00QXT58JA
---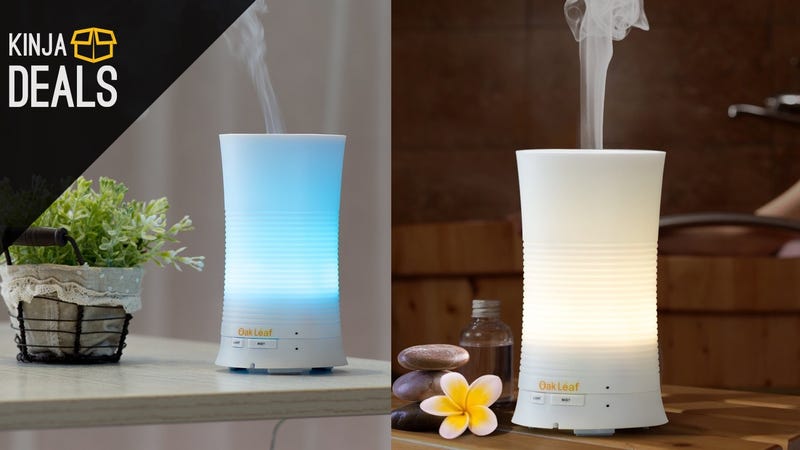 When this $20 diffuser isn't filling your home with aromatic essential oils, it can double as a small humidifier to combat that dry winter air. [Aromatherapy Essential Oil Diffuser, 100ml, $20]
http://www.amazon.com/dp/B010PQ6EXA/…
---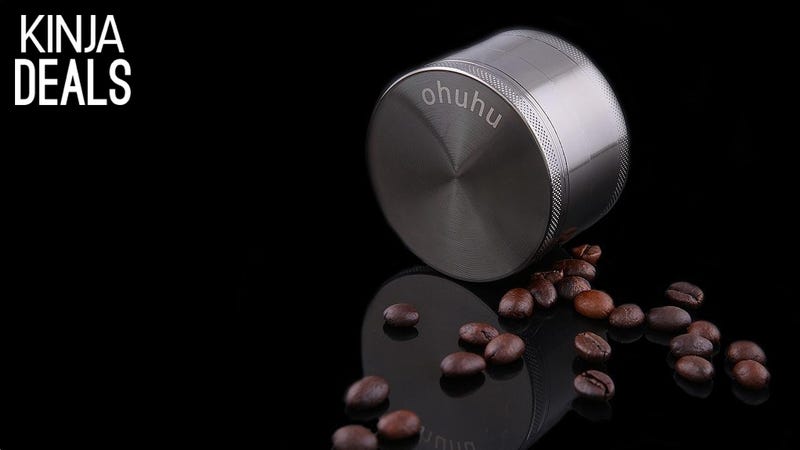 This great looking grinder is perfect for spices, herbs, or things that aren't legal in most states. Add in its clever magnetic lid and 4.6 star review average, and it certainly seems like a steal at $9. [Ohuhu 4 Piece 2.38″ Tobacco Spice Herb Grinder, Gun Metal, $9 with code QN9D6CZ4]
http://www.amazon.com/Ohuhu-Piece-To…
---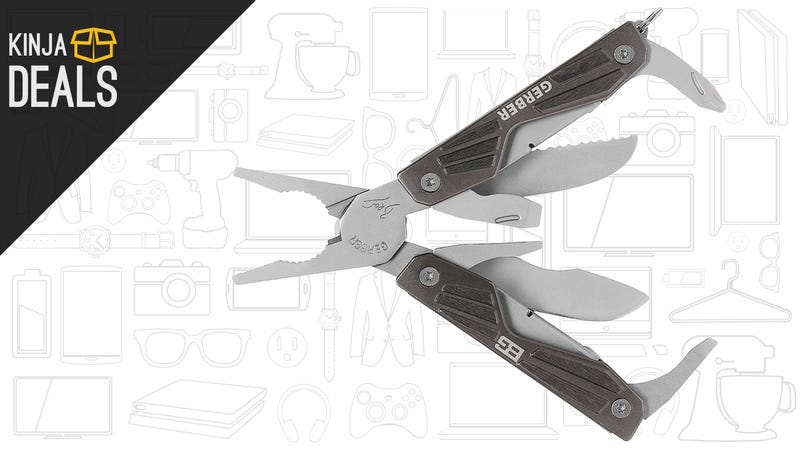 10 tools for $10, and you don't even have to drink your own urine. [Gerber Bear Grylls Compact Multi-Tool, $10]
http://www.amazon.com/dp/B004DT2912/…
---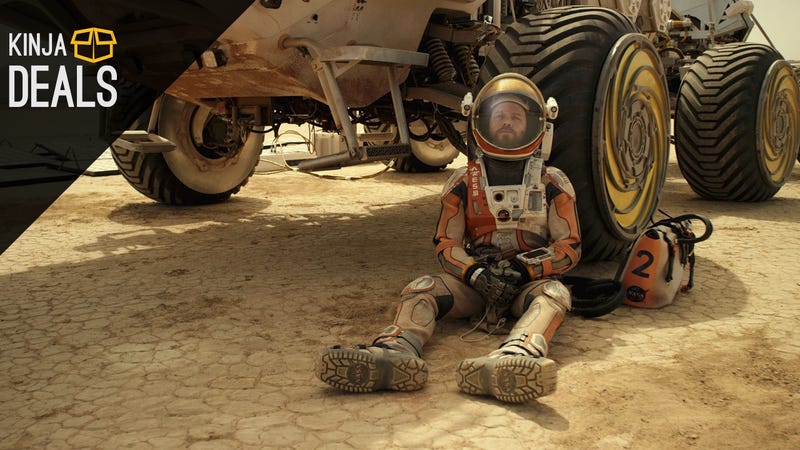 The Golden Globe winner for best comedy (???) is already down to $15 on Blu-ray. Bring it home. [The Martian, $15]
http://www.amazon.com/dp/B017S3OP34/…
---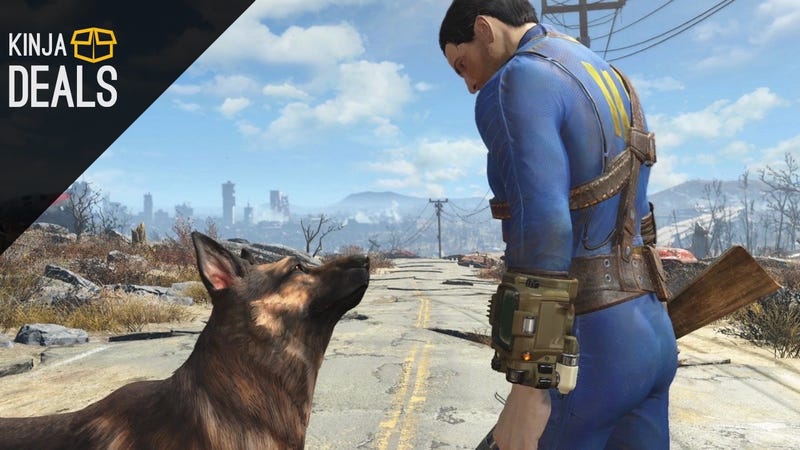 It's a physical copy, which is sort of a pain, but this is the best price we've ever seen on the PC version of Fallout 4. [Fallout 4, $33]
http://www.amazon.com/dp/B00YQ2MM2M/…
---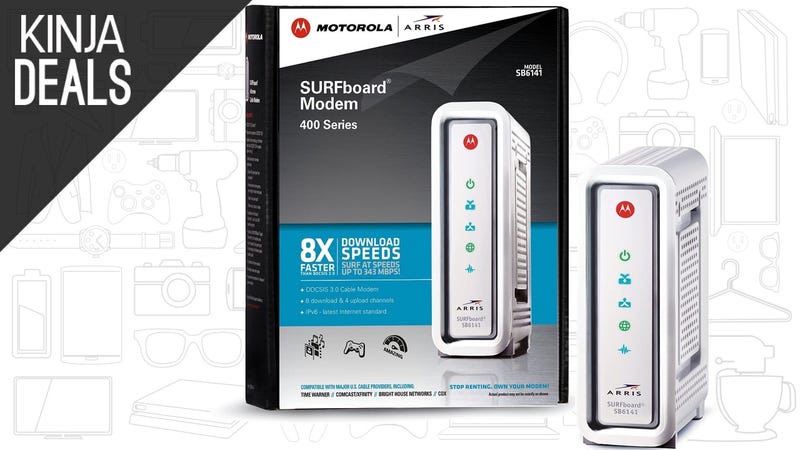 Every modem rental fee you pay to your ISP is padding for their bottom line, and a total rip-off for you. Fortunately, you can buy your own modem for a relatively small upfront cost, and knock a few bucks off your monthly bill.
http://gizmodo.com/5948616/how-to…
There's a general consensus that Motorola's SB6141 is the best modem for most cable internet subscribers, but it usually runs in the $80-$90 range. Today only though, you can score a brand new one from from Newegg's eBay storefront for $55 shipped, the best price we've ever seen for a non-refurb. It'll pay for itself eventually no matter what it costs, but this is a great opportunity to save a decent chunk of change on this particular model. [Arris SB6141 SURFboard eXtreme DOCSIS 3.0 Cable Modem, $55]
http://www.ebay.com/itm/ARRIS-Surf…
---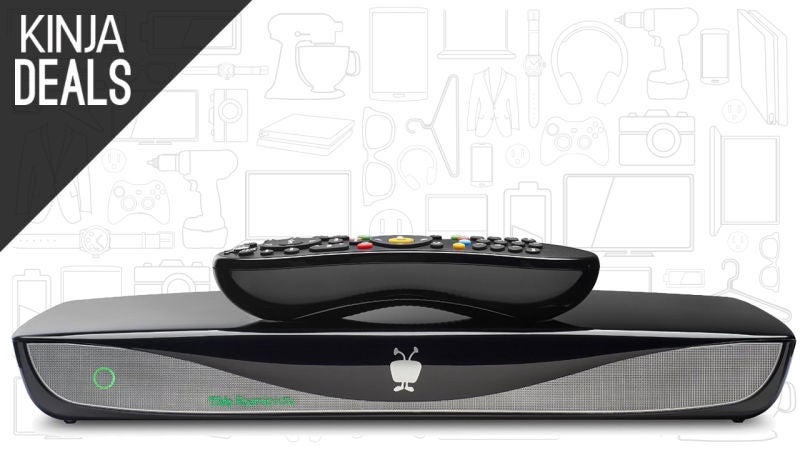 The best DVR for cord cutters is back in stock, complete with discounted lifetime service.
http://www.amazon.com/dp/B0148ZRFVO/…
The TiVo Roamio OTA is the TiVo box you know and love, but designed specifically for users of HDTV antennas. The box itself retails for $50, but it typically comes saddled with a $15 monthly service fee. While supplies last though, you can get the box plus lifetime (of the box, not of you) service for a single, upfront $300 fee. That's a hefty investment, but it'll pay for itself in 17 months compared to committing to a monthly fee.
http://lifehacker.com/five-best-indo…
Lifetime service for most TiVos costs an exorbitant $500, so you're actually saving a ton of money by forgoing the cable card here. Unfortunately, they only seem to sell these boxes in limited quantities, so be sure to grab one before it sells out again. [TiVo Roamio OTA HD DVR with Product Lifetime Service, $300]
---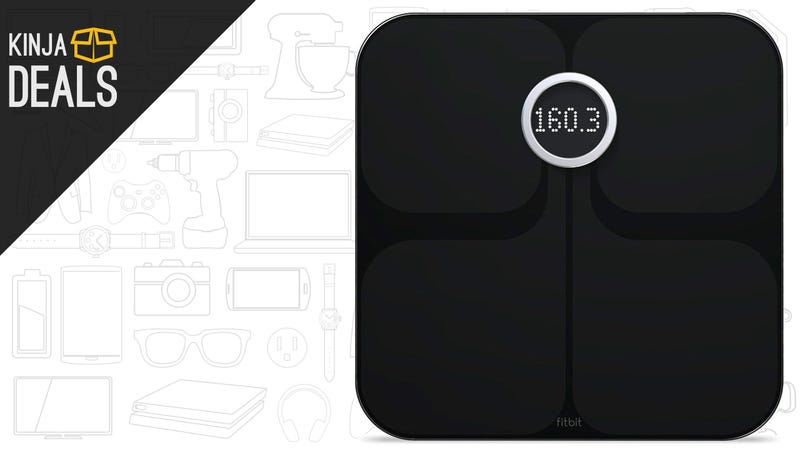 Today you can Fitbit's Aria smart scale one at Target for $89, an all-time low. The Aria will give you your weight, BMI, and body fat percentage, and of course sync that data with your Fitbit app. [FitBit Aria, $89]
http://www.target.com/p/fitbit-aria-…
---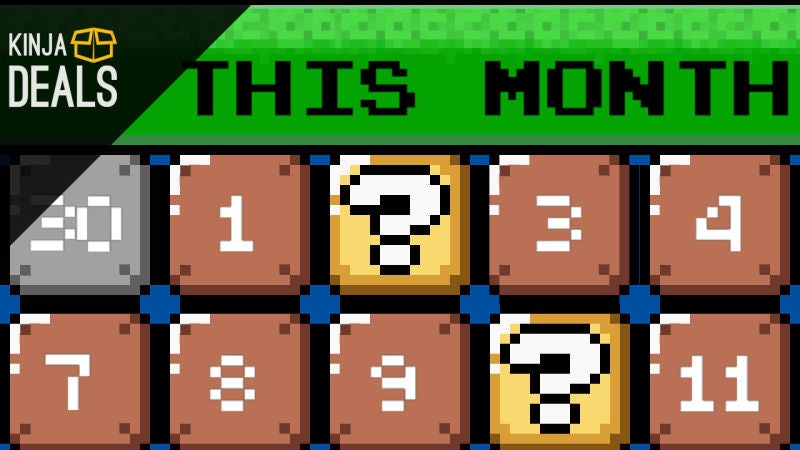 With Amazon's announcement of their latest Prime benefit: a 20% discount on video game preorders that carries through their first week of release, we've resurrected our game release calendar. Check it out.
http://deals.kinja.com/calendar-of-up…
https://www.amazon.com/dp/B00DBYBNEE
---
Tech
---
Storage
Power
Audio
Home Theater
Computers & Accessories
PC Parts
Mobile Devices
Photography
---
Home
---
Beauty & Grooming
Kitchen
Fitness
Apparel
Camping & Outdoors
Tools & Auto
---
Media
---
Movies & TV
Books & Magazines
---
Gaming
---
Peripherals
PC
PlayStation 4
Xbox One
Xbox 360
Board Games
Toys
---
Commerce Content is independent of Editorial and Advertising, and if you buy something through our posts, we may get a small share of the sale. Click here to learn more. We want your feedback.
Send deal submissions to Deals@Gawker and all other inquiries to Shane@Gawker