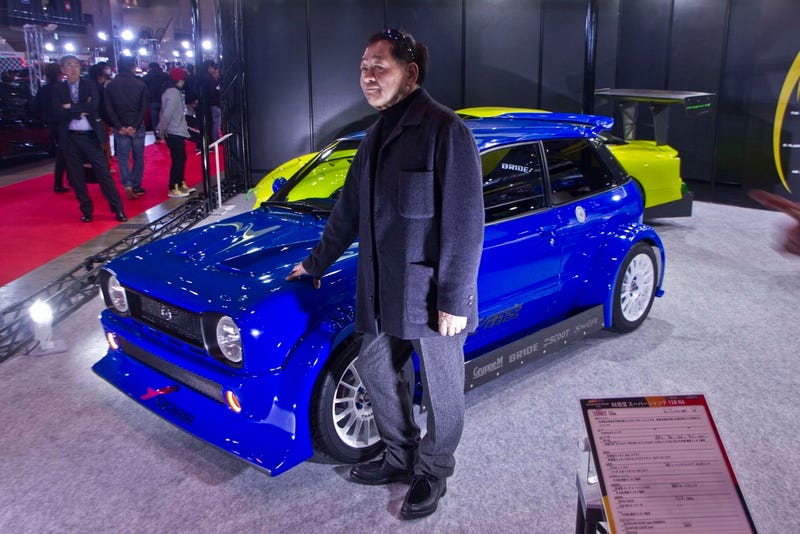 One of the most awaited booth this year at the TAS 2016 was RE-Amemiya's. Every year, Isami Amemiya comes to show a selection of his best rotary-engined cars… Whether you want a sporty daily driver or a pure time attack racecar, Amemiya-san is the person to see to build your new dorito-powered vehicle.
Most of you will know him through all the Best Motoring/Hot Version videos he has been featured in, racing his cars on the touge against Amuse's or J's Racing's Hondas S2000, all that with Keiichi Tsuchiya, the Dorifto King, at the wheel.
He started with a car repair shop in the early 70's and quickly ended up being attracted to the rotary engine, which he found extremely practical and easy to deal with (rotaries are very light, small and can be entirely rebuilt in 3 or 4 hours if you know what you're doing). He started racing but discovered he was a better builder than he was a racecar driver. So instead of racing himself, he hired a driver and started to win everything in Japan. Today, he keeps on building race and time attack cars for the best drivers in the world.
13B powered Mazda Chantez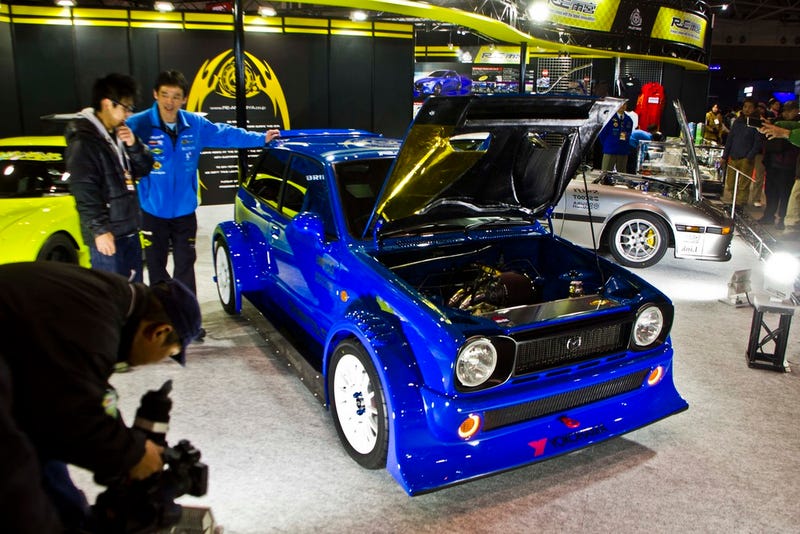 The Mazda Chantez is originally a small 490kg (just under 1100lbs) kei-car. At first, this car was designed to come out with a rotary engine, but due to complaints from other manufacturers, Mazda wasn't able to pull this through and it ended up with a 359cc 2 stroke engine. What RE-Amemiya only did, was re-making the car the way it was originally supposed to be… and "upgraded it" a little. This specific car is a 280HP naturally aspirated 2-rotor beast revving up to 9000rpm. Imagine how it must feel: less than 500kg and 280hp. This is almost the same as the Bugatti Veyron's power to weight ratio! And all that with the throttle response and the smoothness of an NA 13b rotary. Insanity at its finest!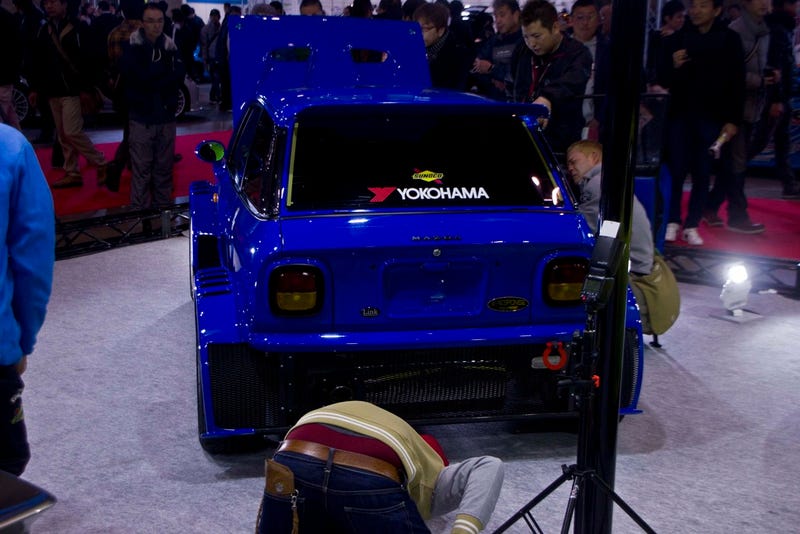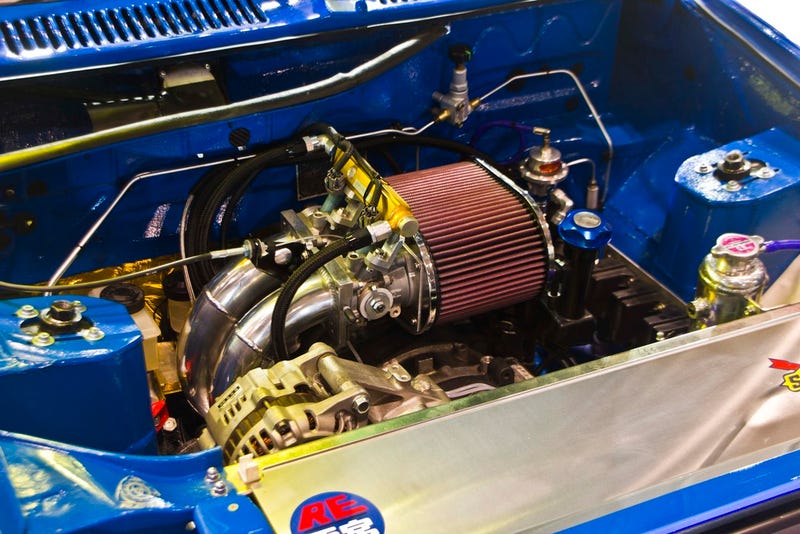 20B FD3S Time Attack Rx-7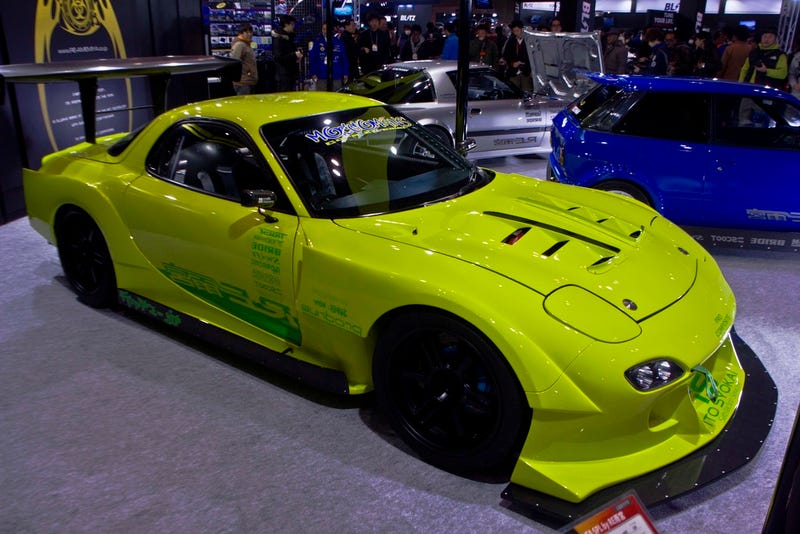 Appart from noticing all the weight reduction work that has been done on this one, with full carbon door interior, made with this "hand-made" feeling so typical of Amemyia weight reduction products, and that massive carbon fiber wing as wide as the car, I don't know much about the car as we have yet to see it run. It is absolutely monstrous looking, and knowing how Amemiya's time attack cars are, this 700hp+ turbo-charged monster will be amazing to witness for sure. I can only hope we'll get to see Tsuchiya behind the wheel in a test video in the near future!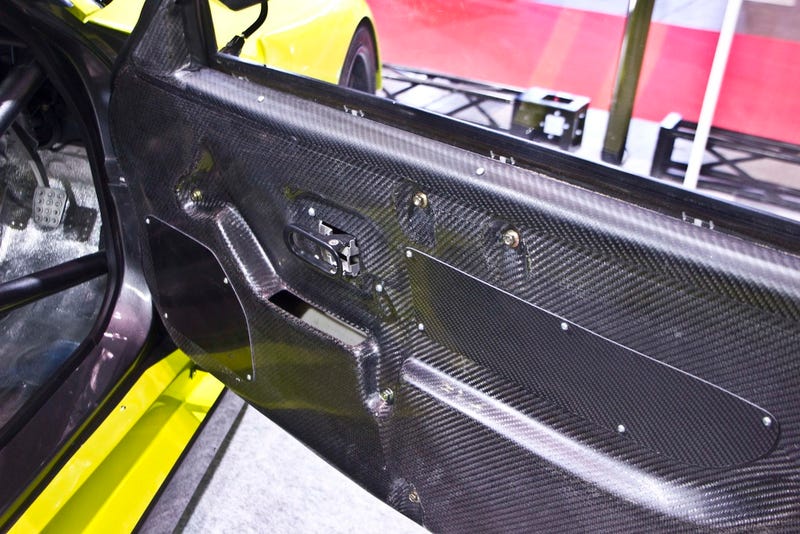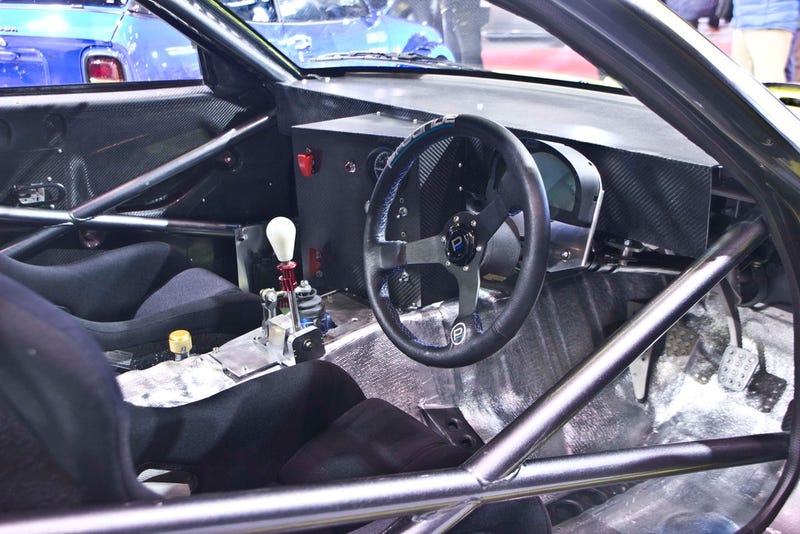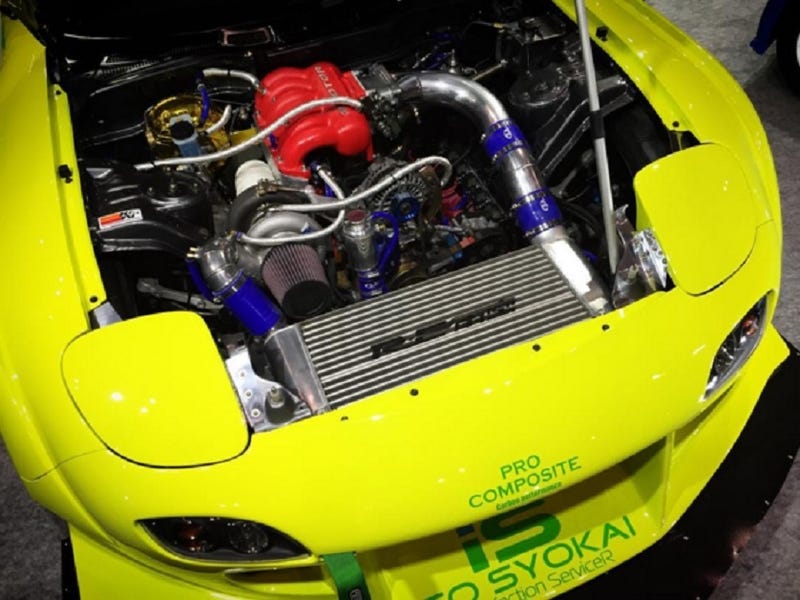 Last picture stolen from "@mikeytet2" on instagram as I didn't have a picture of the engine bay…
NA 13b SA22C Rx7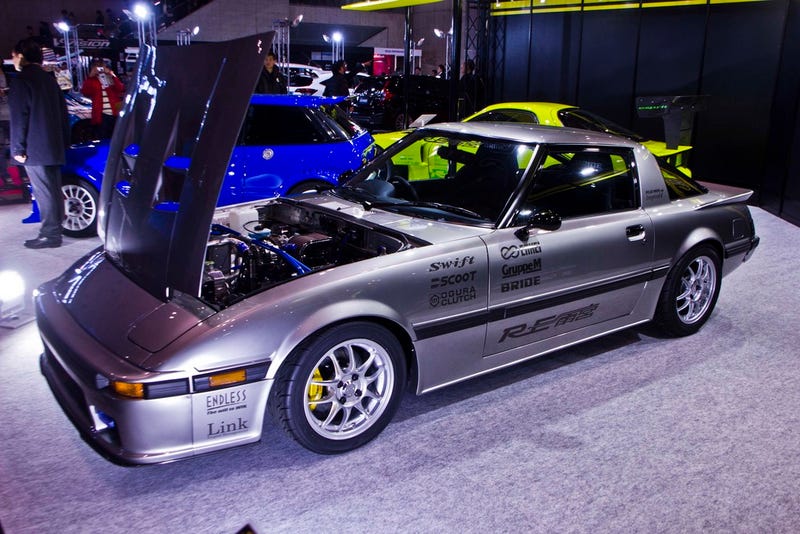 If I were to give a "best of show" award. It would go this one. Sure, I'm completely biased, but who cares? It's a tuned car that look like it came out from a Mazda showroom. The peripheral ported 13b develops nearly 3 times what the original car made in 1979: 275hp!! That's about 50hp more than the SA22C that won at the 24h race of Spa Francorchamps back in 1981. Of course, cars at the time did not have the chance of being mounted with Yokohama Neova AD08R (tires I'm actually thinking of getting for my own RE-Amemiya SA22C), nor was it daily drivable in any way. This car is though, and I want one… desperately!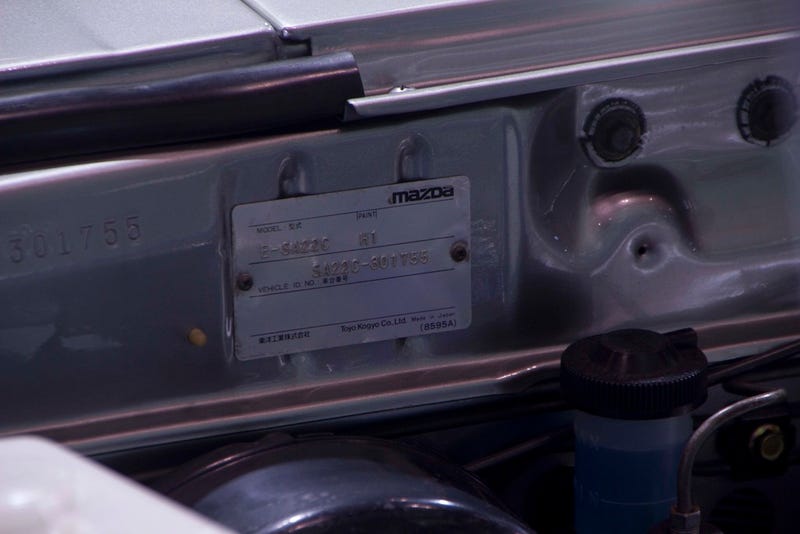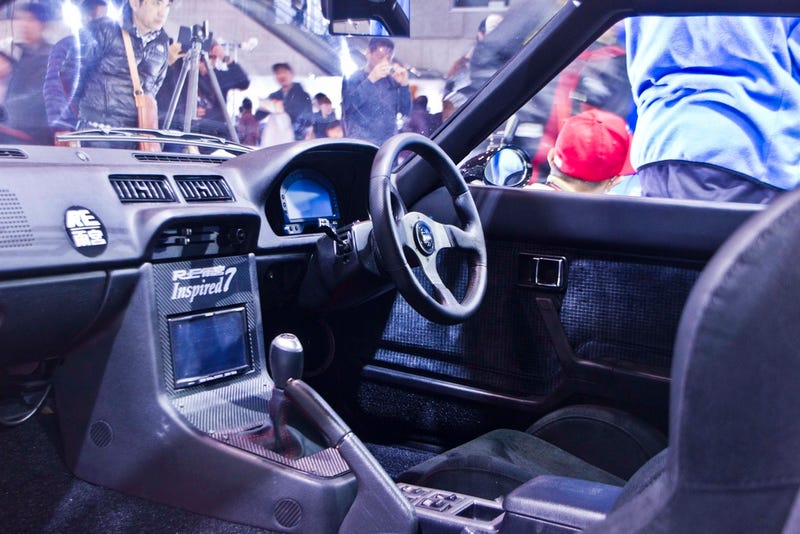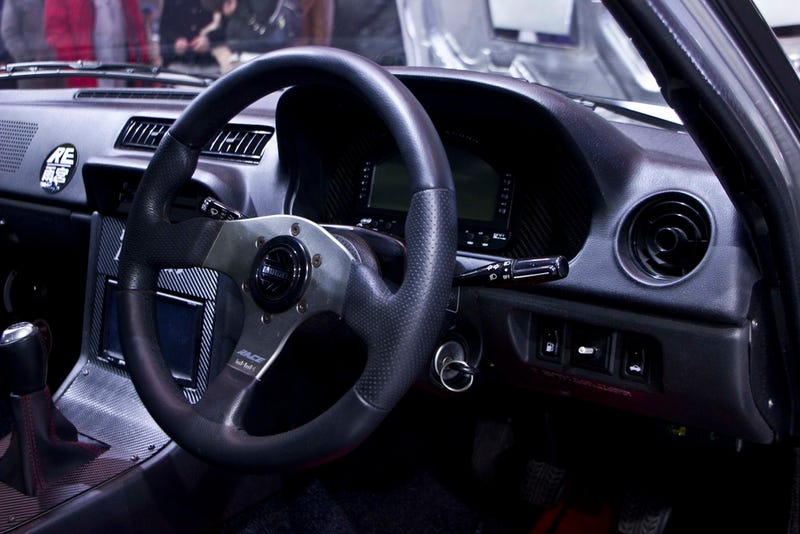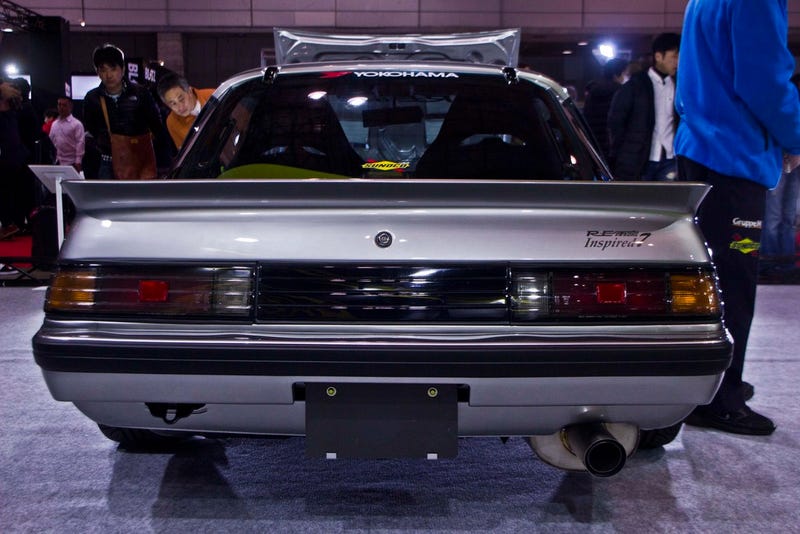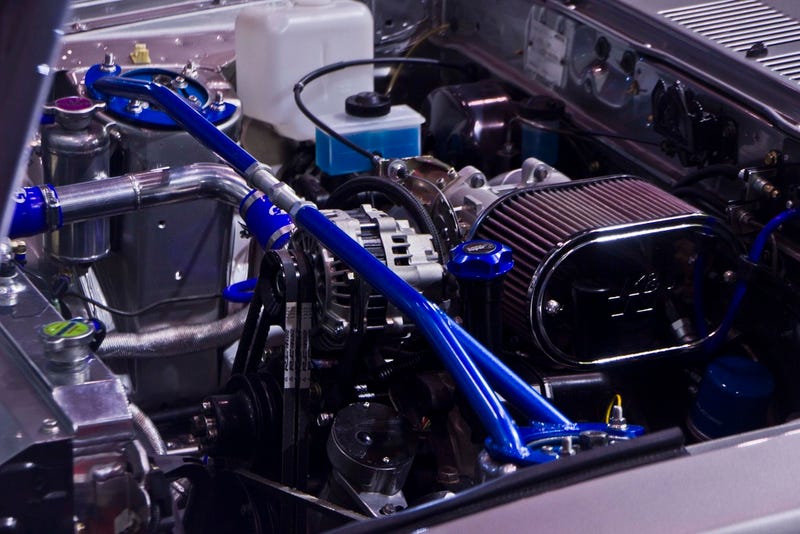 So clean, so perfect… If you ever come to Tokyo, on your way back to Narita airport, don't forget to check out his shop, which is within a short taxi ride distance from the airport itself (like 5 miles or so). You will be able to drool on the absolute best of what the rotary world produces today and trust me: you won't regret it!!