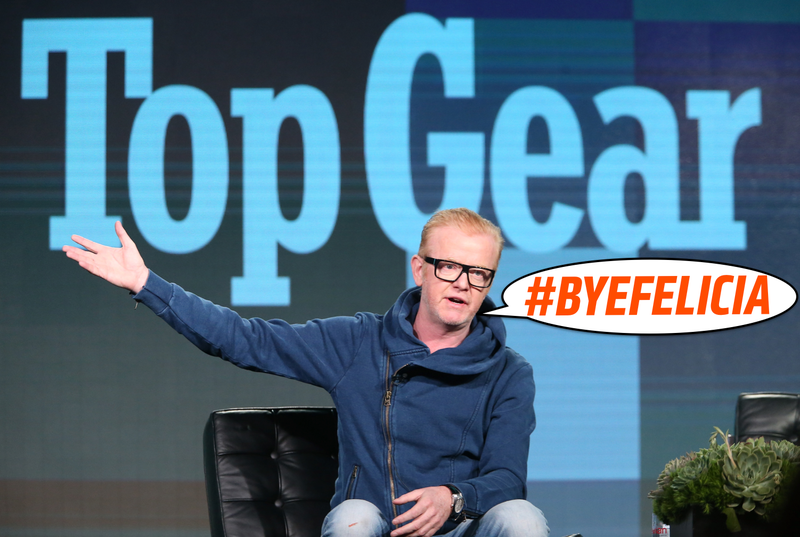 The new Top Gearhas not had an easy time so far. There's an entire laundry list of issues regarding the show, and the latest bullet point is that new host Chris Evans reportedly threatened to quit due to interference from the BBC executives.
http://jalopnik.com/is-the-new-top…
According to reports from The Mirror, sources said executives caused Evans so much frustration with "constant interference" that he considered walking away just six months into his three-year contract. The interference likely comes as a result of trying to revamp the show—and for good reason, since the former Top Gear guys are in the midst of their own project—but a source said Evans began to wonder "if it was all worth the hassle."
Per the report, sources said Evans perceived the controlling environment to be a "lack of faith" in his decisions. From The Mirror:
Sources claimed one of the reasons for him being "driven to distraction" was BBC2 controller Kim Shillinglaw's perceived "micro-management" of the show and reluctance to give him the same free rein enjoyed by ex-host Jeremy Clarkson.

They claimed that the 49-year-old star – who remains determined to make a top-quality show – felt "drained and disheartened" after a series of heated run-ins with his BBC paymasters over the future direction of Top Gear.
There were problems among the executives too, including producer Lisa Clark and script editor Tom Ford bailing just a few months in. Shillinglaw—who left BBC last week after missing out on a new position—reportedly didn't get along with Evans and his team from the beginning, and The Mirror's source claimed Evans "just didn't feel the love coming back from certain BBC executives."
While The Mirror quotes BBC acting director Mark Linsey as stating Shillinglaw's departure "has absolutely nothing to do with Top Gear or the utter nonsense that she has been 'meddling' in the show," this is what the source had to say about Evans' time with the BBC group:
"Things got so bad that he made his feelings very clear. It was more or less a 'butt out or I'm out' situation.

"Whether he would have carried out the threat is another issue – but the message was obvious."
If anything, it sounds like there are a lot of messages being given to folks on that set. Spokespeople for both BBC and Evans declined to comment on the Top Gear matters, per The Mirror.
---
Photo credit: Getty Images/Frederick M. Brown/Stringer
Contact the author at alanis.king@jalopnik.com.