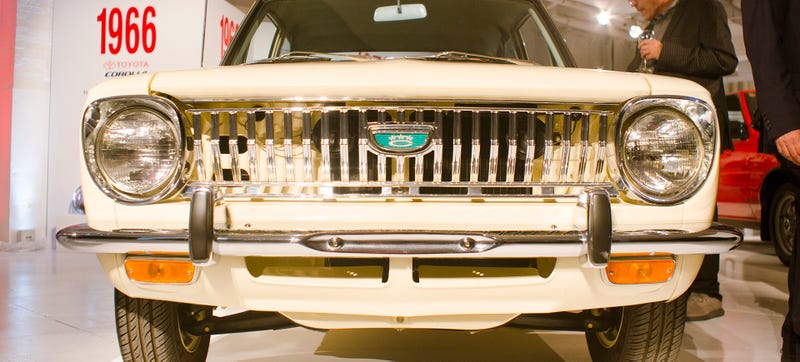 The most-produced single nameplate of car is the Toyota Corolla, and it celebrates its 50th anniversary this year. While Toyota could not promise to absorb all automobiles into its warm, comfortable sameness, it did honor the car in two ways: with a party and with a special 2017 Corolla trim.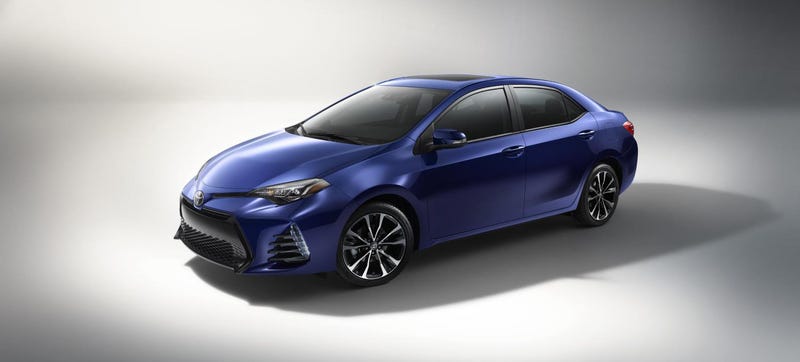 The regular 2017 Corolla is just a 2014 Corolla with a fancy face and butt and some semi-semi-autonomous features. That means lane departure assist, automatic braking (soon to be mandated by the government), pedestrian detection, radar-guided cruise control, and self-dipping high beams.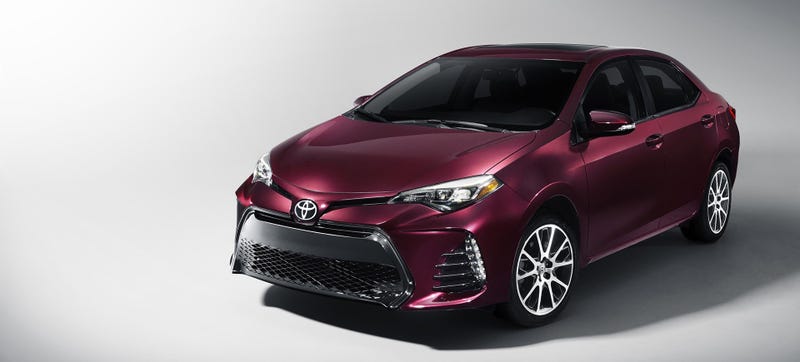 The extra features you'll get with the special 50th Anniversary Edition is just some nice trim and purple paint. No more than 8,000 units will come to the U.S. and I have seen one in person. The color and trim (floormats, stitching, that sort of thing) is quite handsome.

I saw the car, more importantly, at Toyota's party for the Corolla's 50th anniversary. I was sure that the place was going to be packed with adoring fans of the Corolla, people who loved its simple and honest charm, who had memories in one, people who secretly wished that maybe one day all cars would be Corollas and we would no longer need to face the burden of choice and the car would disappear in the face of the pure joy of driving and transportation.

Actually, the party was just full of normal people who had been at the auto show just looking for any old party that they could get into, and Toyota welcomed them with open arms and ordinary drinks.
I guess it was appropriate.