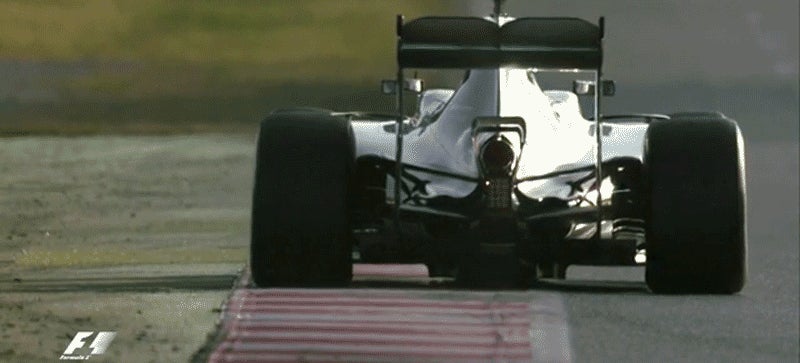 It seems strange that ultra advanced Formula 1 cars have tires with big sidewalls like your grandpa's Plymouth. But there's a reason why there's so much rubber; these tires function as much of an F1 car's suspension.
You see, the very tall tires have some give in them, and they absorb much of the bumps that an F1 car has to deal with. The car's normal suspension components have a more pressing job of keeping the car level and aerodynamically efficient.
This is common knowledge in F1 circles, but it's often hard to see this tire-as-suspension system working. What's cool about this video from F1's preseason testing going on right now is how clear it all is.
---
Contact the author at raphael@jalopnik.com.