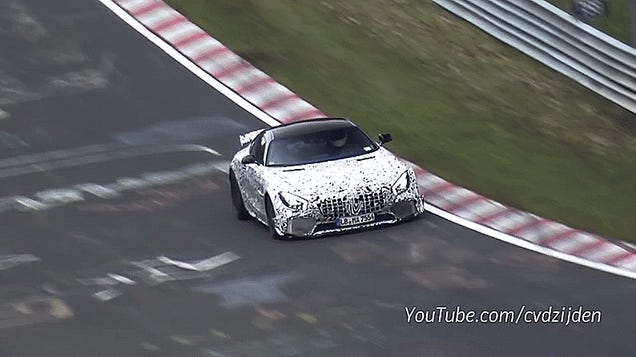 What, you thought Mercedes was done when it made the AMG GT? You thought it was finished when it said you could get one in a 503-horsepower "S" trim level? Mercedes isn't done with the meal when it's full, Mercedes is done when it hates itself. And that's probably why we're getting this, some sort of super Mercedes-AMG GT.

There are various rumors as to what it'll be called, from the Mercedes-AMG GT-R to the Mercedes-AMG GT Black Series, but does it really matter?
It'll have a fat wing out the back, a front end that looks like it gorges on massive volumes of air, and a raspy-buzzy V8 that will propel you into outer space.

Power? Yeah, it'll probably have plenty of that, too.
Via Carscoops!