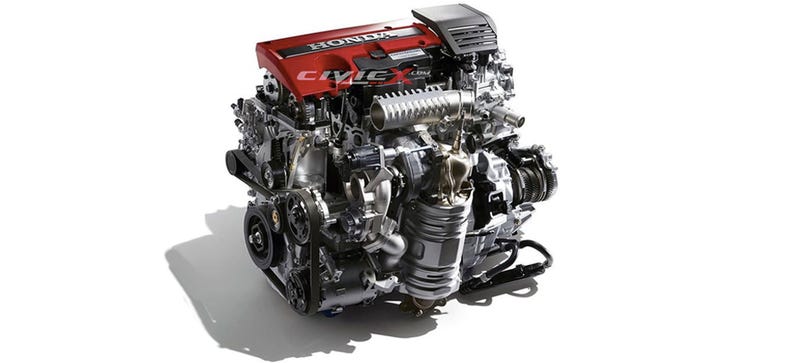 Our friends at the CivicX Forum just posted this image of what they say is the 2.0 liter turbocharged heart of the 2017 Honda Civic Type-R we're eagerly anticipating. Yes, even here in America. Take a look!
Here's the same picture blown up a bit, for your close-scrutinizing pleasure: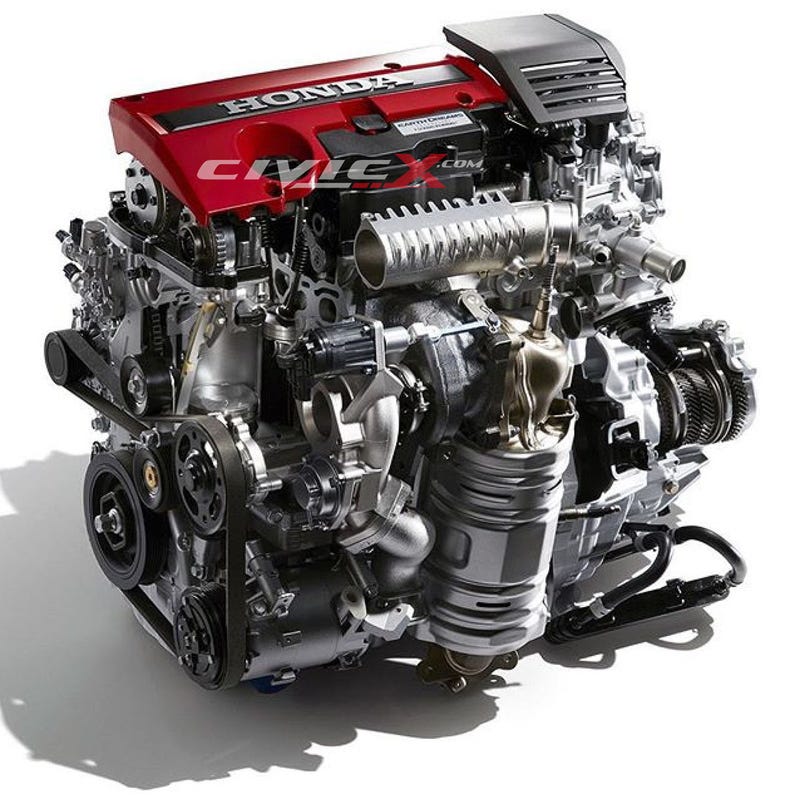 This image was sent to us with that note that the forum members "have credible sources who indicate the next Civic Si is slated to receive a detuned version of this engine that should produce around 230 horsepower."
It's also been said that this engine uses an electric wastegate actuator and integrated blow-off valve on the compressor housing.
All we really know is that Honda's claimed this engine will make more than 276 horsepower and wail to a 7,000 RPM redline. They've also said it will be mated with a traditional three-pedal manual gearbox.
Is there anything else you astute readers can tell us or speculate on based on this image?
Images via CivicX Forum
---
Contact the author at andrew@jalopnik.com.