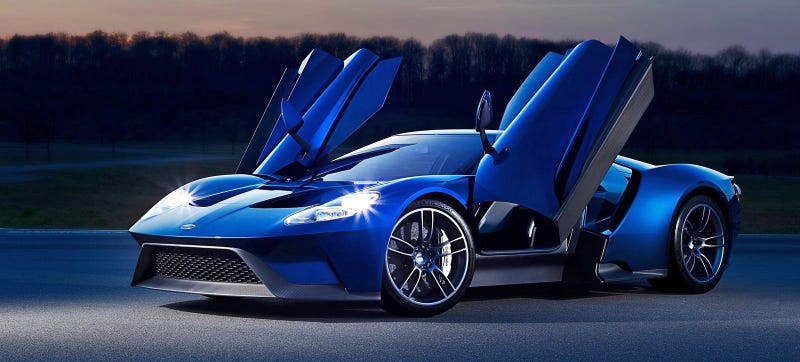 If you look at the current era of cars as possibly the last great period of human driving before The Machines take over, as I tend to, then you realize 2015 was a pretty fantastic year in automobiles.
From incredible performance to advancements in efficiency and technology, we saw some amazing things hit the market. Can 2016 top it? I'm not sure.
So here's our question of the day: What are you most excited for next year?
This can be anything in the wide world of cars. Maybe it's a new racing series, or the hope that Formula One will be interesting again. Maybe it's a new American supercar like the Ford GT or the upcoming Tesla Model 3. Or maybe it's an advancement in tech that will make our lives suck a little less.
What are you looking forward to?
Photo credit Ford
---
Contact the author at patrick@jalopnik.com.