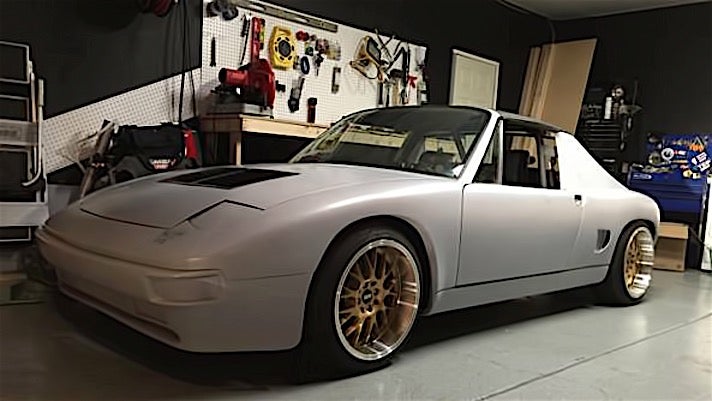 The styling of Porsche's 914 was kind of frumpy, and the four cylinder editions were far from fast. Today's Nice Price or Crack Pipe custom 914 however is neither frumpy nor far from fast, but will its price have you saying eff that?
There is something to be said for German engineering, and that something is usually #%@&%! when you find out how complicated and expensive it is to fix that engineering when it wears out or breaks.
Fortunately, yesterday's family-size box of German engineering, other wise known as a 1993 VW Eurovan sporting Martini racing livery, had already seen many of its German-engineered mechanical systems refreshed not too long ago. That ameliorated its high mileage a bit, and in the end the five-by-five hauler came away with a tidy 55% Nice Price win for its three-grand price.
Do you remember back in World War II when that Hitler guy and that Tôjô guy got together (along with a rather nasty Italian dude) and formed the Axis? It was in fact the nasty Italian dude who coined the term – noting that all of Europe would rotate on a Berlin-Rome axis. I think they eventually shot him and stung his body up in front of a gas station, so there you go.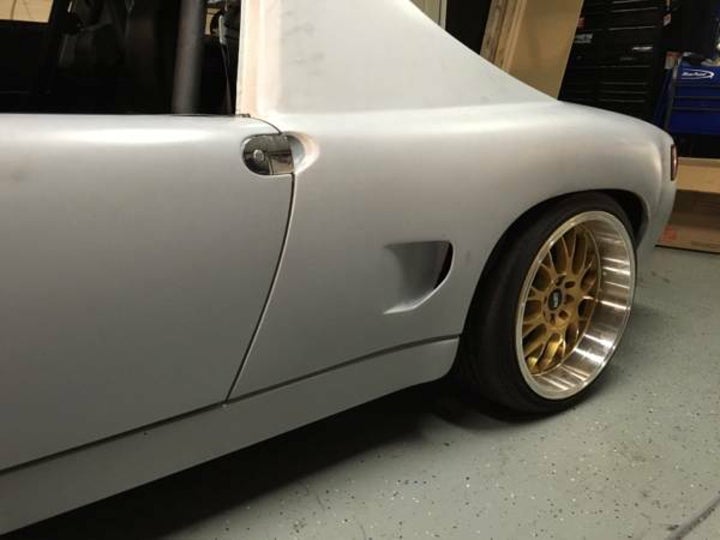 Today's 1972 Porsche 914 represents another German/Japanese axis, and this one is a lot more positive in both intention and likely outcome. Also it should be noted, NO ITALIANS.
The 914 was once intended to replace VW's Karmann Ghia in four cylinder form, and Porsche's 912 when imbued with that company's 2-litre six. The thing of it is, the highest count of horses any production model ever offered was a modest 109 from the 914/6.
As you all know, we all like horses around here, and I don't mean that we're a bunch of Bronys (although I have my suspicions about a few of you). No, we like horses in relation to their use as a form of measurement for automotive power output, and in the case of this custom wide body 914, that number has gone up to a respectable 242.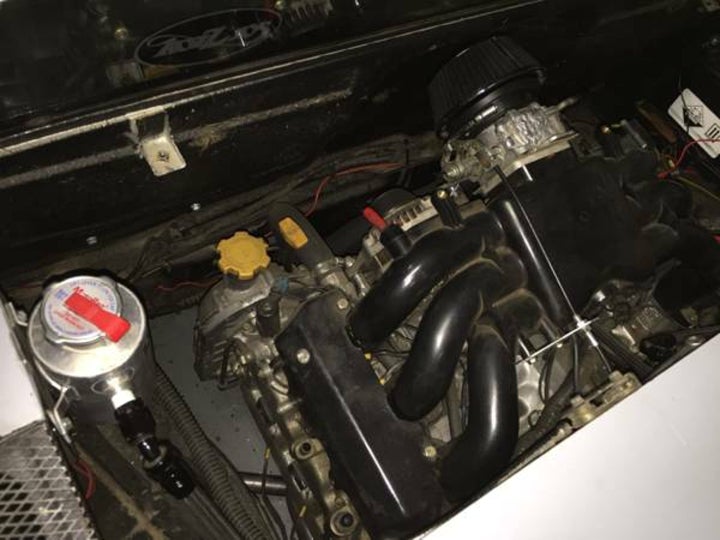 At least that's what's claimed to be the output from the Subaru EZ30R that now calls the Porsche home. That mill is said to have come from a JDM car and to have only had 55K on it when it was unceremoniously yanked from its former duties powering an Outback or something.
Behind the 3-litre flat six is an '03 WRX five-speed modded for two-wheel drive, and worked through a custom linkage. Also custom are the axles/hubs to put the power to the fat back rubber. Bilstein struts keep the body off those meats, which are rolling on 4×100 adapters to allow them to be so fat.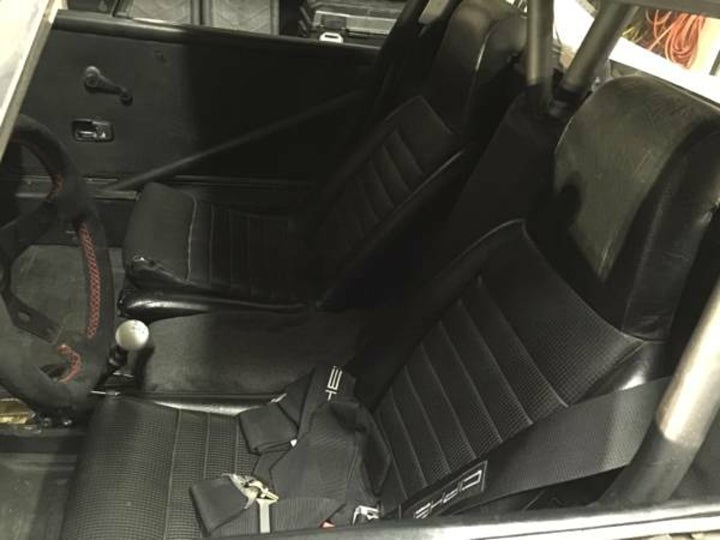 That bodywork has also been updated to match the mad motor skills. This is said to be a mythical Rayco wide body kit, and you can see in the car's build thread on 914world just what has gone into getting everything going underneath it. The ad claims no rust, and I would assume that to mean that the hell hole (frame section below the battery box) is included in that assertion.
The body is still in primer, but it does have the seller's spiderman artwork on the nose. The interior is a mix of stock seats, hard floors, and some aftermarket gauges. There's also a bunch of tubing making up what the ad says is a 5-point bolt-in or weld-in cage. I'm thinking it's more of a 5-point toss out, but that's just me.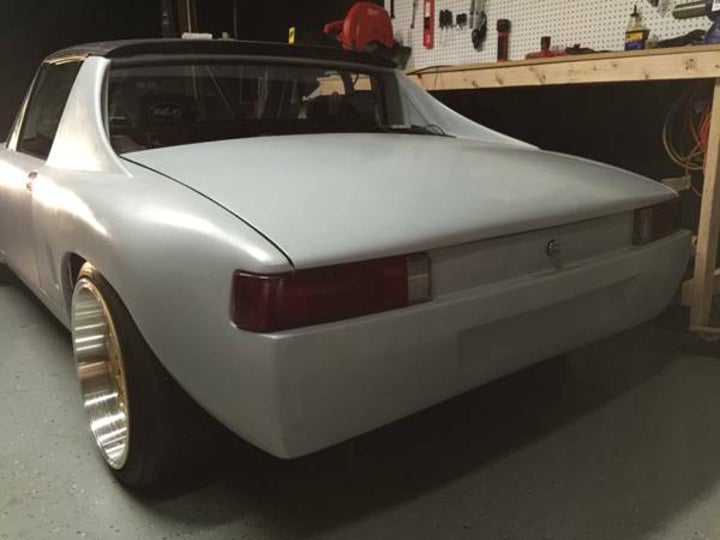 It's not just me that's going to have to decide if this crazy Subaru-powered Porsche is worth its $9,800 asking price. One of the good things about the Internet – other than cat videos – is that you can often find the history behind the car you are looking at, as is the case with this one.
What's your take on this naughty 914 and its $9,800 price? Is that a deal to "go wide?" Or, is that way too much for what's neither an original, nor a complete custom?
Stockton CA Craigslist, or go here if the ad disappears.
Help me out with NPOCP. Click here to send a me a fixed-price tip, and remember to include your Kinja handle.