Now that Yamaha has Motobot riding a bike, the company and partner SRI International intend to get it riding around a racetrack—and faster than the world's most famous bike racer, by next year.
http://lanesplitter.jalopnik.com/meet-motobot-y…
The Motobot was first announced at the Tokyo Motor Show last October, with a very creepy and ominous message to us silly human riders:
I am improving my skills every day but I am not sure I could even beat the five-year-old you. Perhaps if I learn everything about you, I will be able to catch up…

I am not human, but there has to be something only I am capable of.

I am MOTOBOT. I was created to surpass you.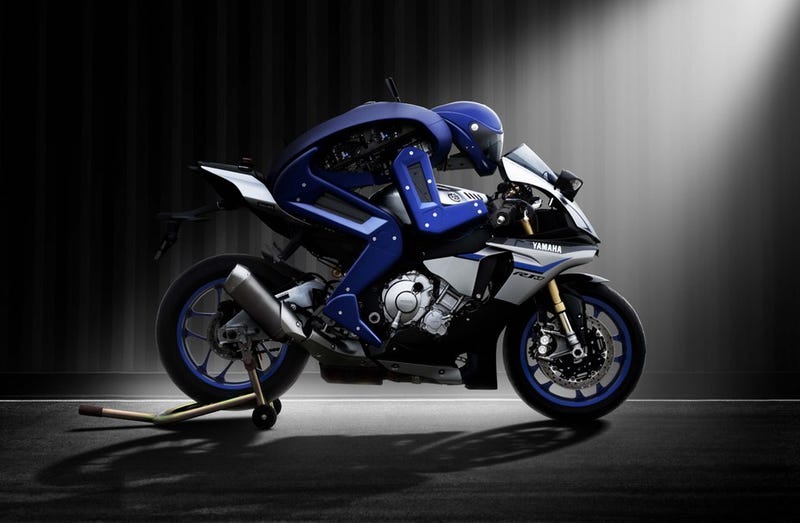 When Yamaha announced the bike, it got Motobot to pilot a slightly-modified version of the Yamaha YZF-R1 superbike, but claimed the goal was to make Motobot able to pilot any unmodified bike on a track, without assistance.
http://lanesplitter.jalopnik.com/ride-review-th…
The goal is to get Motobot out of the parking lot and onto a racetrack – following the ideal line around the track as it increases its speed and eventually reaching the bike's limits.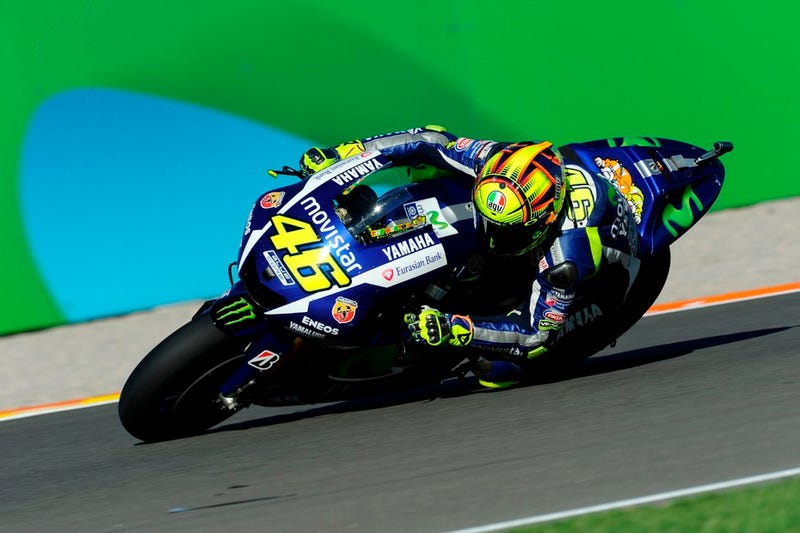 SRI even claims that initial testing has already begun, which is good if they and Yamaha want to make good at their claims from CES that Motobot will be able to match or surpass Valentino Rossi's lap records on the R1.
If you're wondering why make an autonomous bike at all, as it obviously doesn't have the same benefits as an autonomous car, think about a bike that could control itself so well that it could keep itself from crashing. Sure, traction control and lean angle sensors can do a lot, but the support systems on motorcycles could be even better.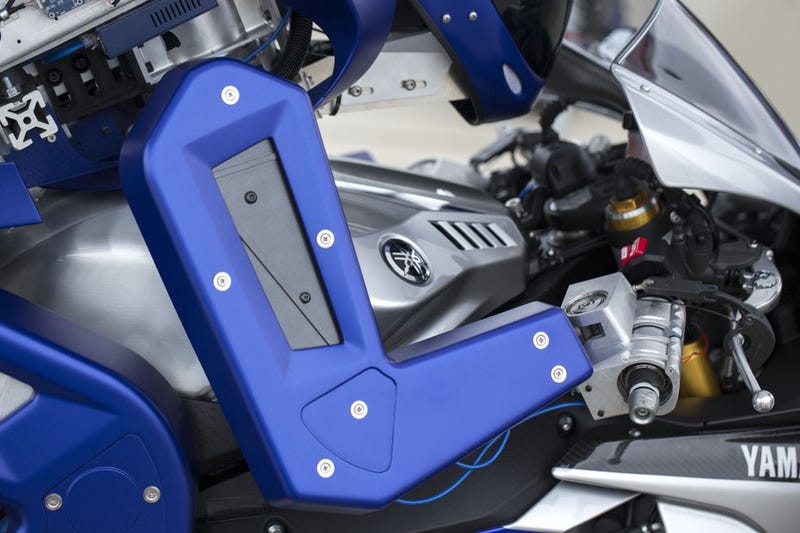 As Amish Pashar, Director of Strategic Business Development at Yamaha Motor Ventures put it: "This project will be able to push several boundaries: visualizing data about human motorcycle operation, further quantifying the relationship between rider input and machine behavior, and then using the resulting know-how to build even better vehicles."
The machines are coming!
Photos: Yamaha
Contact the author at sean.macdonald@jalopnik.com. Follow Lanesplitter on Facebook and Twitter.