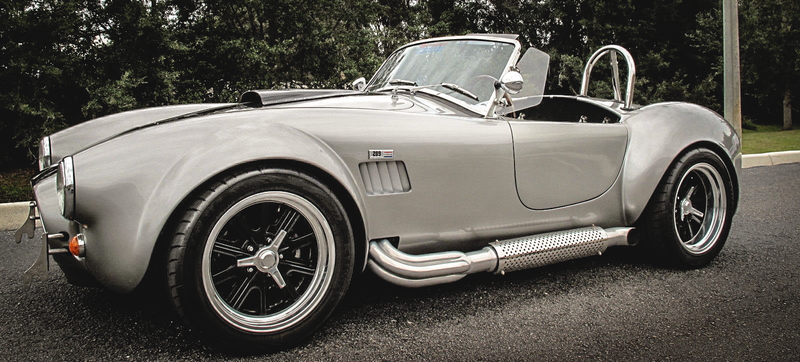 A roadster designed in the '60s with huge American engine used to be a rich person's plaything – a fourth or fifth car to round out that empty space in their 10-car garage. However, this Backdraft Cobra replica represents so much more, since it's within reach of the everyman's bank account, not to mention faster than anything made by Carroll Shelby in the 20th century.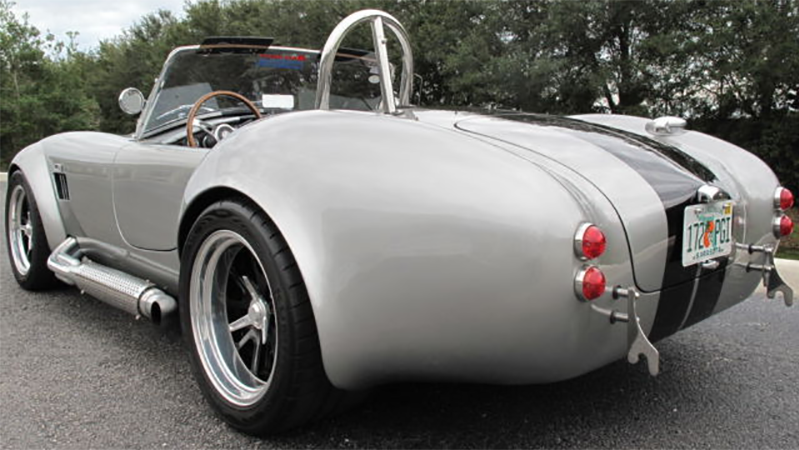 This 2006 Backdraft Cobra RT3 replica is the only kit car that may actually appreciate due to the fact that original Shelby Cobras are rare, prohibitively expensive, and these kits are just as good, if not loads better than the original car in every conceivable way.
This version, which has wider, shapelier hips than the original, retains the timeless clean lines and no-nonsense, no-frills engineering that went into this car's design in the '60s, but adds modern hand-built quality and forethought safety. Its modified Ford 302 cubic inch V8 means that it sounds every bit as batshit as the original and the car's chronic lack of top means that this Cobra is likely the closest thing you can get to piloting a V8-powered go-kart. For the uninitiated few that have yet to experience the thrill of a Cobra, it's scary fast, and I mean that adjective in every sense of the word. Matt Farah had one and he sold it, making the case that if he didn't, his next drive would likely be his last.
Everyone needs that kind of life affirmation in their lives, don'tcha think?
At less than $40k for this pristine example, it's either this or a moderately Honda Odyssey, which means that you'll have to figure out which one of your kids is your favorite, for real this time.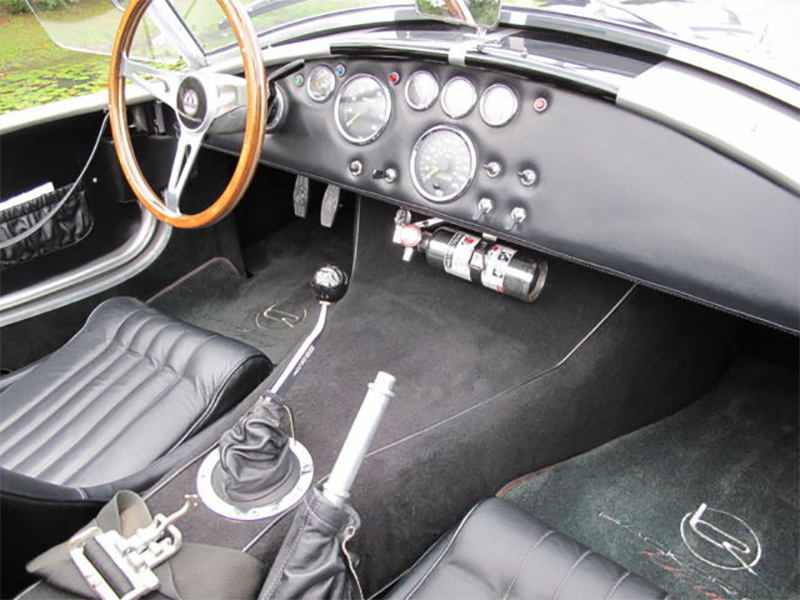 Unlike some other kit cars that may be based on a car already in production, Backdraft replicas are made with a completely custom steel ladder chassis and fiberglass body, with modern safety in mind. Here's an excerpt from their site's description:
The ladder-type chassis is fabricated in a jig from SAE 1008 2' x 4' hot rolled rectangular steel tubing, with a 1/8" wall thickness, which provides a sturdy chassis, both in beam strength and in torsion rigidity. The chassis is reinforced with laser cut steel gusset plates in several areas for added strength in high stress areas. The chassis has been designed to accept a race proven independent rear suspension with coil over struts in the front. The differential is fully rubber mounted to the chassis in a cradle, eliminating mechanical differential noise and providing a smooth drive. The chassis has been designed to accept a variety of different engine options including a full range of small block, big block and modern day engines.

For added safety the chassis has been designed with a front crumple zone and the roll bar is structurally mounted to the chassis. The chassis comes with mounting points for an optional passenger side roll bar.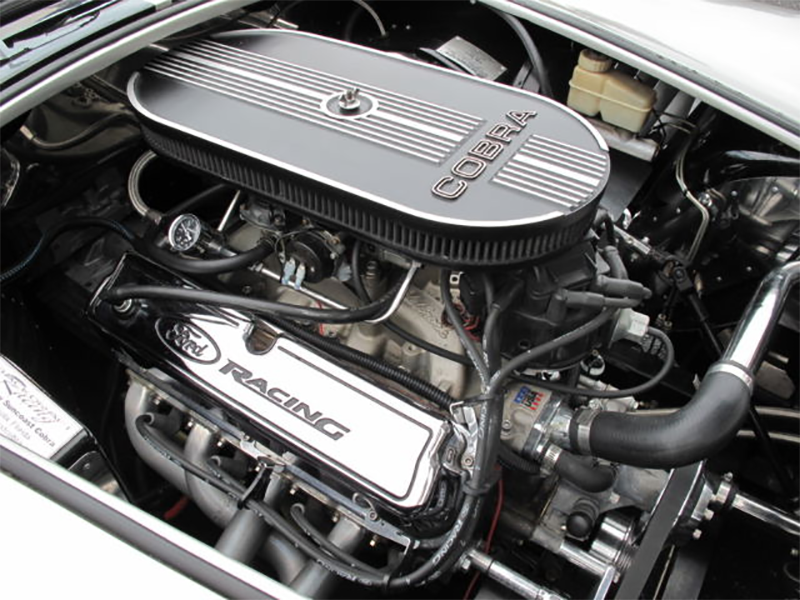 While I'm not necessarily a kit car or replica guy, I understand when a car's purpose is to deliver a unique experience from day one, and any Cobra replica worth a damn can and will deliver on that promise, until you cry tears of joy or fear – whichever comes first.
I've written about a particular Backdraft Cobra in the past, owned by Will Hough – also known as the guy who got his car trashed by Taylor Swift – and his ownership experience with the car has been nothing short of stellar.
I can't imagine this 20,000 mile example would be hard to repair, as it's almost literally four wheels and a downright agricultural engine, so ownership cost wouldn't dent your bank account in any sort of cringe-inducing fashion. Drive one and appreciate life, if only for the fear of death.
---
Tavarish is the founder of APiDA Online and writes and makes videos about buying and selling cool cars on the internet. You can also follow him on Twitter and Facebook. He won't mind.