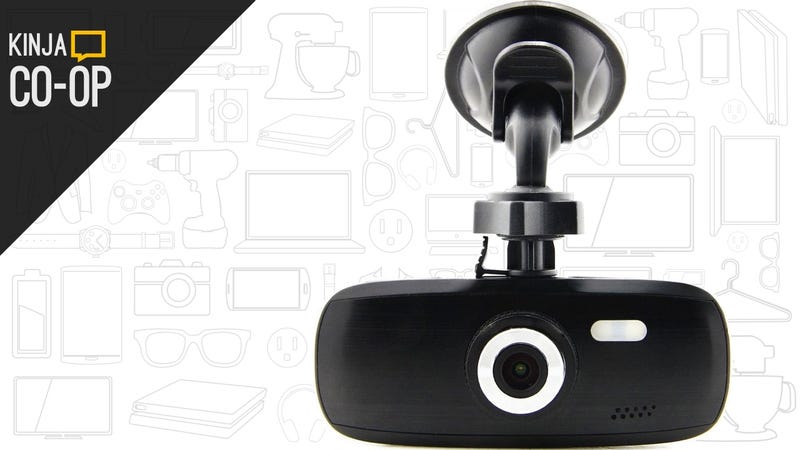 The affordable Black Box G1W-C pulled in over 50% of the vote this week, making it your favorite dash cam by a mile.
http://www.amazon.com/gp/product/B00…
http://co-op.kinja.com/these-are-your…
Been using a G1WC for over a year without any issues. It's a fairly basic camera for the money, only on when the car is on, but has good video output and has a easy to use interface with a screen….I know there are better options out there, but a $50 impulse buy is cheap security compared to a $300+ option. Does what it needs to and helped me during my accident in October. Win in my book. – Viperfan1
Hands down the best sub-$75 dash cam. Withstands Texas Summer's of 60+ straight days of 100+ degree weather. It's the main reason I went with the capacitor version. I've had zero issues with this unit so far. – DVSAZN
The G1W-C retails for around $60, and includes all the basic necessities you could want; a 1080p HD sensor, a g-sensor to automatically save the recording of any crash, and automatic on/off so you don't have to remember to start recording when you get in the car you drive.
If you're willing to pay for advanced features like a rear camera, GPS, and a backup battery, the ~$400 Blackvue DR650GW-2CH finished in second, and is certainly worth a look if you have the cash.
http://www.amazon.com/Blackvue-chann…
More Gear For Getting Around

---
Commerce Content is independent of Editorial and Advertising, and if you buy something through our posts, we may get a small share of the sale. Click here to learn more, and don't forget to sign up for our email newsletter. We want your feedback.