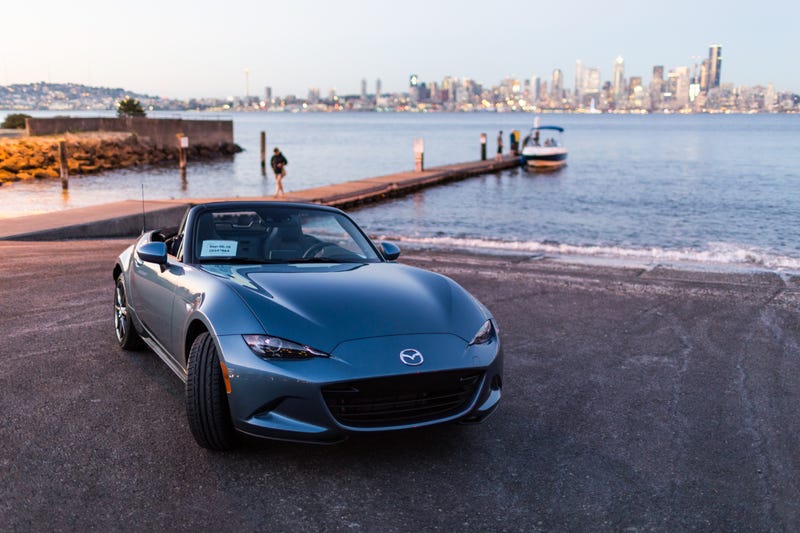 Even with the aggressive new look of the Mazda Miata, it's undeniably fantastic and undeniably lovable (well, maybe not for all of us). Here, the car rests on a calm shore just outside of the city, reminding everyone how wonderful life can be. What more could you want?
This weekend's wallpaper comes from Dmitry Antipov, who just bought this Miata. There are more great photos of the car on Dmitry's Flickr account, if you'd like to check them out. But because we like the Miata so much—again, most of us—below are some more photos from Dmitry right here in the post:

Here's hoping that you enjoy your week as much as we enjoy this little car, and that you're able to keep a smile on your face just like it can. If you have photos you'd like to submit as a future weekend wallpaper, please feel free to send an email to the address below.
Photo credit: Dmitry Antipov. Used with permission. To see more of Dmitry's photos, head on over to Flickr. For a big desktop version of the top photo, click here. Here are the second, third and fourth photos, too.


---
Weekend Wallpapers are usually featured on Sundays, (but not always!). Got one you'd like us to run? Send it to alanis.king@jalopnik.com with the subject "Weekend Wallpaper." Just make sure you have the rights to use it.