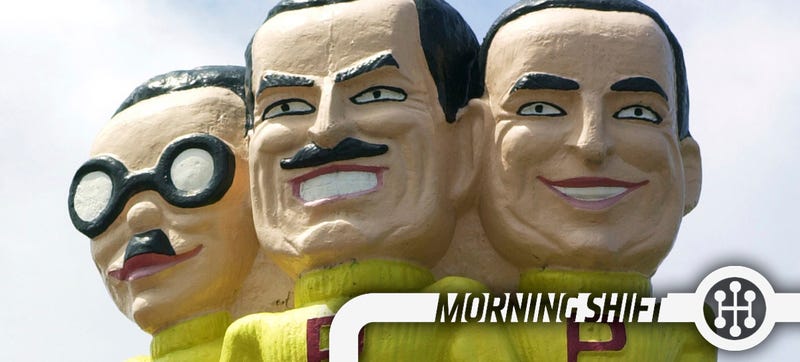 Good Morning! Welcome to The Morning Shift, your roundup of the auto news you crave, all in one place every weekday morning. Here are the important stories you need to know.
We're pretty light on news today as the year winds down and everybody starts checking out, but here's what we have.
1st Gear: Bridgestone Won't Counter Icahn's Offer
Struggling though it is, auto parts chain Pep Boys has been the source of a fierce bidding war between superbillionaire investor Carl Icahn and Bridgestone. On Tuesday night, Bridgestone backed down, and Icahn seems posed to win the battle. Here's why this is interesting, via Bloomberg, emphasis mine:
Bridgestone's shares rose the most in two weeks in Tokyo after the tire maker said it won't counter the $18.50-a-share bid made by Icahn's investment firm on Monday. At the time, Icahn Enterprises said it would be willing to boost the proposal even further if Pep Boys didn't increase the termination fee in its deal with Bridgestone.

The takeover battle underscores the confidence that Icahn and Bridgestone have in the U.S. auto-parts retailing industry, which stands to benefit from an aging vehicle fleet on American roads. Both companies were seeking to expand their presence in the tire and automotive-repair sector by adding Pep Boys' 800 locations across more than 30 states.
Though new car sales are surging, the average age of cars on U.S. roads is now a record-high 11.4 years old, and Icahn seems to be counting on people fixing their older cars instead of just buying new ones. We'll see if he's right.
2nd Gear: Sidecar Calls It Quits
Remember Sidecar, the ride-sharing service that wasn't Uber or Lyft? Me either, until I read today that they're shutting down. Via the Los Angeles Times:
The company, which launched in 2012, has long struggled to compete with market leaders Uber and Lyft, which have both raised more funding than Sidecar and expanded more aggressively.

Where its San Francisco rivals raised billions of dollars in investor funding, Sidecar only raised $35 million. And while Uber and Lyft operate in hundreds of U.S. cities and have expanded internationally through new businesses and partnerships, Sidecar was only available in 10 U.S. cities, including Los Angeles, Long Beach, San Diego and San Francisco.
It's hard out there for a ride-sharing startup.
3rd Gear: Russia Seeks To Boost Ailing Auto Industry
Thanks to Western sanctions, cheap oil prices and general stagnation, Russia's economy is flagging at the moment, and its auto industry is feeling some serious pain. Now the Russian government is stepping in, reports Reuters:
Russia's government will spend 20 billion roubles ($275 million) to support the car industry in the first half of 2016, Industry and Trade Minister Denis Manturov said on Tuesday.

Manturov said in an interview with Rossiya 24 television the government would extend measures in place since car sales were hit by a sharp drop in the rouble and an economic slowdown because of weak oil prices and Western sanctions over Ukraine.

The measures include a car-buying programme that offers discounts to people trading in their old vehicles, a scheme for scrapping cars and subsidies for car loans and leasing.

"The decision has been made by the prime minister to extend the programme of supporting demand into next year … So far, the decision has been made for the first half year for around 20 billion roubles," Manturov said.
4th Gear: Yoshikazu Hanawa And The Renault-Nissan Alliance
Last month former Nissan CEO Yoshikazu Hanawa died at the age of 81, and he was an interesting figure in the company's history because he's the executive who helped navigate a deeply troubled Nissan to an unusual but ultimately successful alliance with France's Renault in 1999. Here's a story from Automotive News reflecting on his tenure:
A few years earlier, Ford had stepped in to take control at a flailing Mazda. The Japanese media went into a xenophobic frenzy, denouncing the Americans in editorials and news columns as heartless restructuring agents who would stomp on Japanese traditions at Mazda and cut the soul out of the company.

When Renault took charge of Nissan, the Ford executives who had been sent to Mazda waited to see Renault raked over the coals as they had been. And waited. It never happened.

I was never able to confirm it with someone who had firsthand knowledge, but the journalists' grapevine said the Japanese government, probably the Finance Ministry, had called in Japan's top editorial writers and told them how it was going to be. Had Nissan gone bankrupt, as the company almost did, the Japanese economy would have taken a severe body blow.
That apparently took care of the external criticisms, leaving Hanawa to handle the internal ones from Nissan lifers reeling from the changes implemented by a gaijin like Carlos Ghosn.
Go read the whole article, it's worth it.
5th Gear: Don't Call It Darkside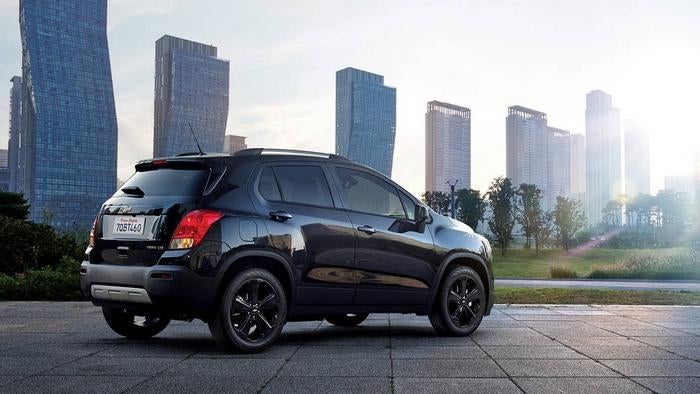 The Chevrolet Trax, one of my least favorite vehicles of 2015, has a new murdered-out edition called "Trax Midnight." It's notable because thanks to Fiat Chrysler's tie-up with Star Wars: The Force Awakens (hence all those annoying TV commercials) they can't call it the "Darkside edition." Hilarious. Via Automotive News:
The small Chevrolet Trax SUV is getting the Midnight Edition treatment next year. The 2016 Trax Midnight, legally prohibited from being called the Darkside edition, gets black wheels, bezels, beltline molding and door handles as well as a black license plate appliqué.

Chevy's move to the darkened side comes as Fiat Chrysler and its brands promote the new "Star Wars: The Force Awakens" movie with a variety of specialized vehicles and ad campaigns.
I guess they can't call it "Murdered Out Edition" either, that lends itself to too many ignition switch jokes.
Reverse: Strike
http://www.history.com/this-day-in-hi…
Neutral: Is Pep Boys A Smart Investment By Icahn?
Will Americans work to keep their old cars on the road, or will the slightly-higher-but-still-low interest keep the new car wave going? Analysts expect new car sales to be as good next year, if not better.
Photo credit AP
---
Contact the author at patrick@jalopnik.com.