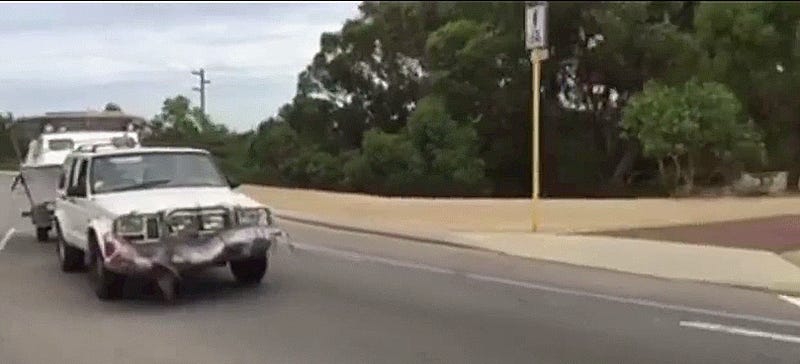 Hunters and fishermen have quite a few habits in common, including putting their prized kill on display for all to see, whether it's Bambi on the hood of a truck or little-fin Nemo boarded to the wall. Today we saw a Jeep driver improvise when his catch of the day fit both categories.

http://truckyeah.jalopnik.com/heres-a-jeep-d…
Of course the first tired joke to come to mind is "It's a Jeep thing," yet sometimes a good joke, with the aid of a good image and decent byline, never truly goes out of fashion.
Commenter Enderxenocide23 hit the nail on the head:
This was their fourth attempt to capture the shark
To catch a shark, you're going to need a bigger boat Jeep.

Congrats, Enderxenocide23, on your COTD win:
---
Contact the author at justin@jalopnik.com or @WestbrookTweets.