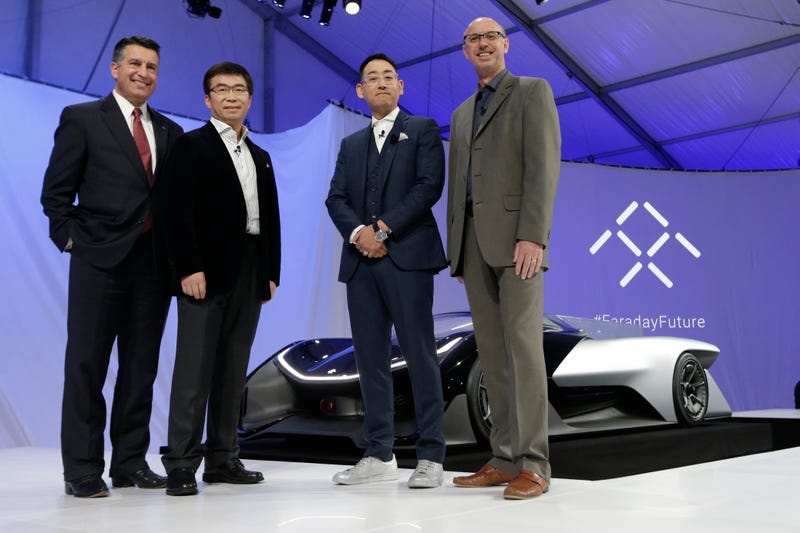 A four day emergency legislative session to secure a deal for an in-state factory with electric automaker Faraday Future will end up costing the State of Nevada a quarter of a million dollars on top of the $335 million in tax incentives and public funding that resulted from the meeting.
http://jalopnik.com/faraday-future…
According to the Nevada Appeal, the emergency session with lawmakers in December of last year to bring prospective electric automaker Faraday Future's billion dollar automotive factory to Nevada will end up costing the state $250,000 for travel expenses, printing fees (they still print laws), and salaries for full-time and additional staff brought in, including $117,000 in overtime resulting from the rushed meeting extending into the weekend. Compare that to just $134,000 total for the legislative meeting over securing the Tesla Motors $4 billion Gigafactory in Nevada, which only lasted two days.
http://jalopnik.com/how-elon-musk-…
The luring of Faraday Future to Nevada seemed like a logical progression following the $1.4 billion dollar deal the state made with electric automaker Tesla Motors. That was before anybody really knew anything about Faraday Future besides a few teases at a revolutionary automobile concept.
Our first glimpse behind the curtain of Faraday Future was at this month's Consumer Electronics Show, where the company, backed by Chinese media giant LeTV, showed off not a revolutionary transportation concept that they hyped up, but rather a disappointing electric supercar pipedream that wasn't even functional. When pushed for more details on the real car they claim to be making, VP Nick Sampson stuck to vague "big idea" promises and compared Faraday and its upcoming projects to Apple and the release of the iPhone—just without actually showing us much of anything. Nonetheless, the company claimed it would break ground on the new factory this month, but we have yet to hear any such thing with three days left in January.
http://jalopnik.com/faraday-future…
The cost for the meeting over luring Faraday will be sourced from Nevada's legislative branch reserve account and not the state's General Fund. The deal with Faraday Future's factory is projected to spur a $55 billion economic impact over the next 20 years once the electric automaker actually manages to provide a real product to market.
Pictured: Nevada Governor Brian Sandoval with LeTV co-founder Ding Lei, Chief Designer Richard Kim, and Faraday Future VP Nick Sampson via AP Images
---
Contact the author at justin@jalopnik.com or @WestbrookTweets.