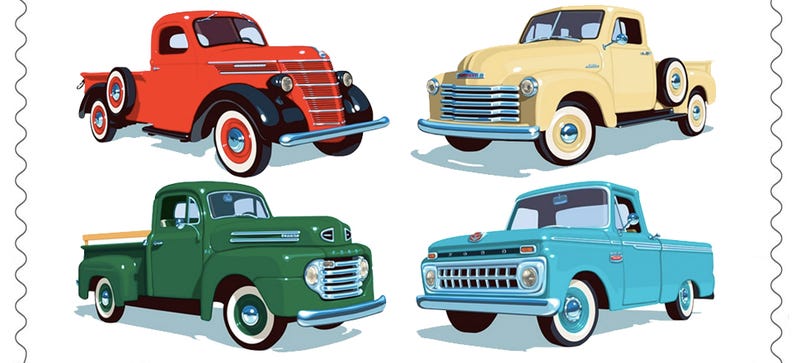 The U.S. Postal Service (remember those guys?) has a big new crop of pretty stamps for 2016, including this set of four classic pickup trucks. Beautifully rendered as clean and colorful drawings, forget mailing the gas bill—these are nice enough to hang on the wall!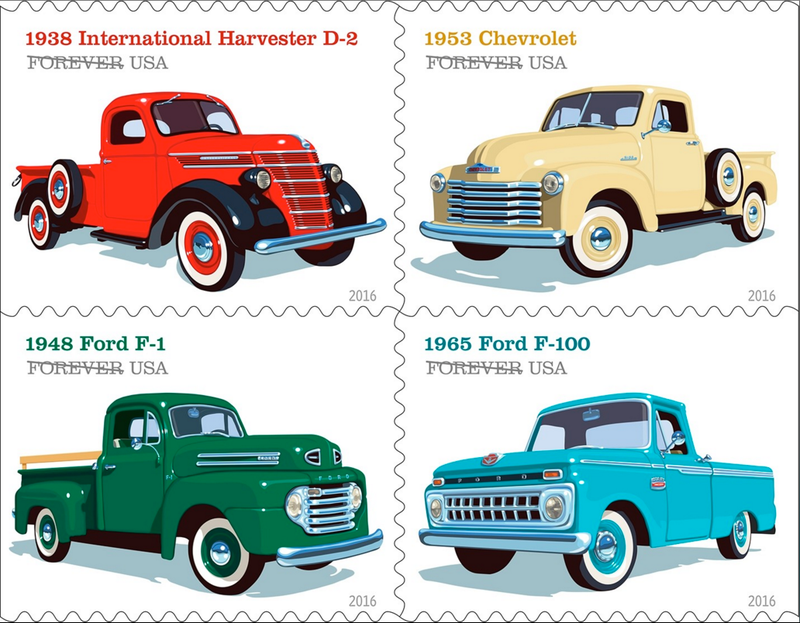 The '38 International, '53 Chevy, '48 Ford and '65 Ford are each on their own stamp. "Illustrator Chris Lyons created the artwork under the direction of Antonio Alcalá," the Postal Service said in a press release.
Lyons has his own website where you can see some of the other things he's drawn. Looks like a lot of PhotoShop's "posterize" function to me, but his images have a nice modernized-retro vibe I think a lot of people dig right now.
As for the rest of the stamps, you can see the whole list of what's new for 2016 on the Postal Service website. There are some nice landscapes and Star Trek entries in there, so maybe you can make your grandmother proud and send her a letter once in a while this year.
Images via U.S. Postal Service
---
Contact the author at andrew@jalopnik.com.