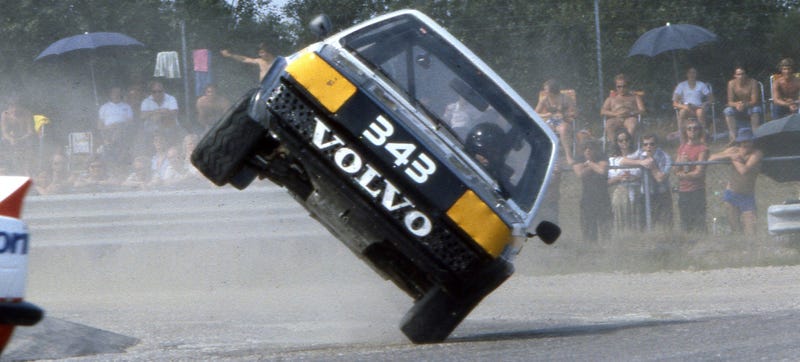 Volvo might be the most sweet, staid, unassuming car company in existence. Little did I know that they used to absolutely dominate the completely manic door-to-door smashing and bashing world of European Rallycross.
Above is the diminutive Volvo 343. It looked like just about any other weedy little rear-drive hatchback of the day, with a tiny four-cylinder inline engine. its most interesting point was that it was designed by the Dutch firm DAF with their famous ultra-early 'rubber band drive' CVT.
http://jalopnik.com/220635/the-dut…
These DAF-designed Volvos were not the most outstanding cars in their class, particularly all the more roomy front-wheel drive machines, so Volvo felt they needed a way to promote them and excite buyers, as Retro Turbo Motorsport explains.
Volvo, steely Swedes that they are, decided to run the car in the ultra-tough world of rallycross. They slapped a Garett turbo on the 1.6-liter Renault/Volvo engine for a bristling 245 horsepower, and the car started doing quite well. The car won the Swedish rallycross championship in '77 and'79 with the stock CVT, and then won the European Rallycross Championship in 1980 after the team switched to an Alfa Romeo-sourced manual transmission. In '80 they also won the Swedish championship again, and also placed third, fourth, and fifth in Europe overall.
At that point, Volvo felt it had won everything that there was to win and pulled their R Team factory sponsorship. Privateer drivers won the Swedish championship in '81 and '82 anyway, though I do wonder what might have happened if Volvo had continued, becoming a legendary rallycross force to this day.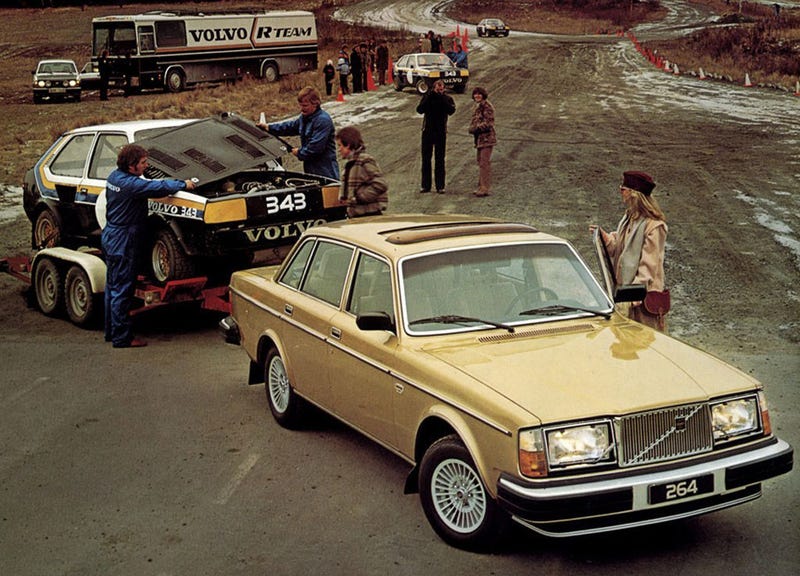 Photo Credits: Volvo
---
Contact the author at raphael@jalopnik.com.