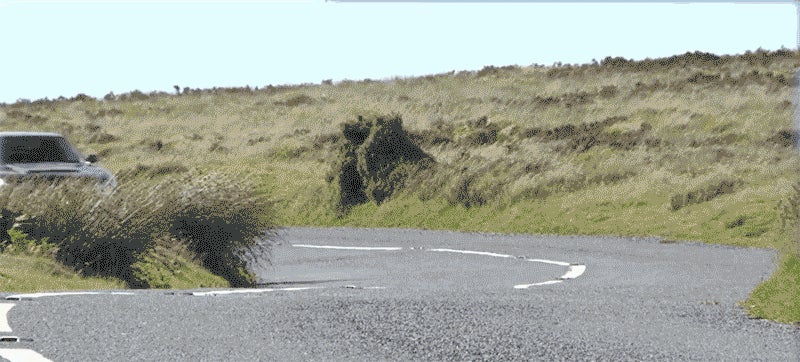 Nissan's Nismo division supposedly planned to build 100 Skyline GT-R Nismo 400Rs for 1997, but only 44 left the factory before the R33 got discontinued the following year. This is chassis #037 at full throttle.
It should be yellow, right? Well, that unattainable über-Skyline you lusted after digitally in Gran Turismo and watched getting trashed around in real life by Best Motoring happens to be so rare that I almost forgot it existed at all.
With a 2.8 liter RB-X GT2 engine tuned to produce 395 horsepower at 6,800rpm and 347 foot pounds of torque at 4,400 up front, the 400R gave the most hardcore Skyline enthusiasts a car with superb balance and all the oversteer you wouldn't expect to get from an all-wheel drive machine.
The 400R got the full Nismo kit. Stiffer and lower suspension, active limited-slip differential at the rear, a handbuilt engine and brakes straight off a racing car. That's why it feels much younger at speed than it is.
Evo's Jethro Bovingdon had a blast in this very special Nissan. And we are extremely jealous.
This can also beat any stationery Aston Martin Vantage V8 you happen to own.
Photo credit: Evo
---
Contact the author at mate@jalopnik.com.