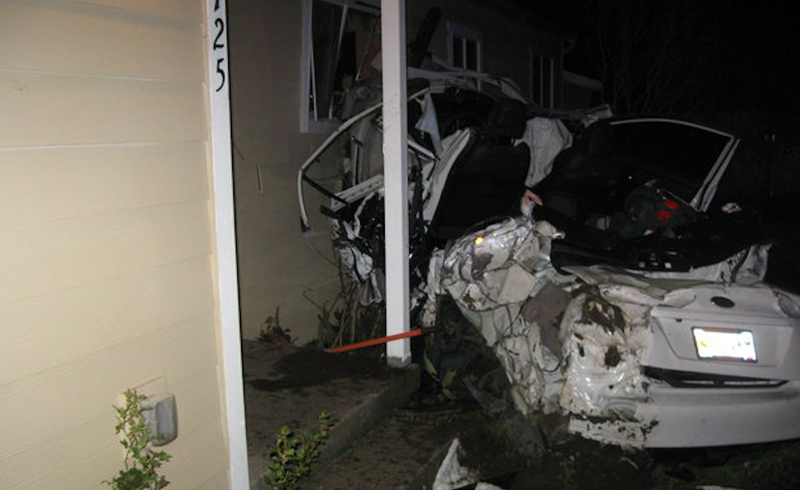 According to a report from The Oregonian, investigators said an intoxicated man told police he was "showing off" his new 2015 Subaru WRX when he wound up crashed into a nearby house. Police told the outlet that the car went through a yard and hit a power pole before crashing into the house.
The Oregonian reports that the crash happened around 3 a.m. on Sunday with Joshua Pairan, 33, behind the wheel, and that the local Linn County Sheriff's Office said alcohol and excessive speed were factors in the wreck.
Police said there was a passenger in the back seat who had to be removed from the vehicle and taken to a hospital with non-life threatening injuries, according to The Oregonian. There were no other injuries reported. From The Oregonian:
The driver, 33-year-old Joshua Pairan, was arrested on suspicion of driving under the influence of intoxicants, reckless endangering, reckless driving, second-degree criminal mischief and third-degree assault.
According to The Oregonian, police said Parian went to Linn County Jail upon being arrested, but the outlet reported that he was not listed among inmates as of 9 a.m. on Sunday.