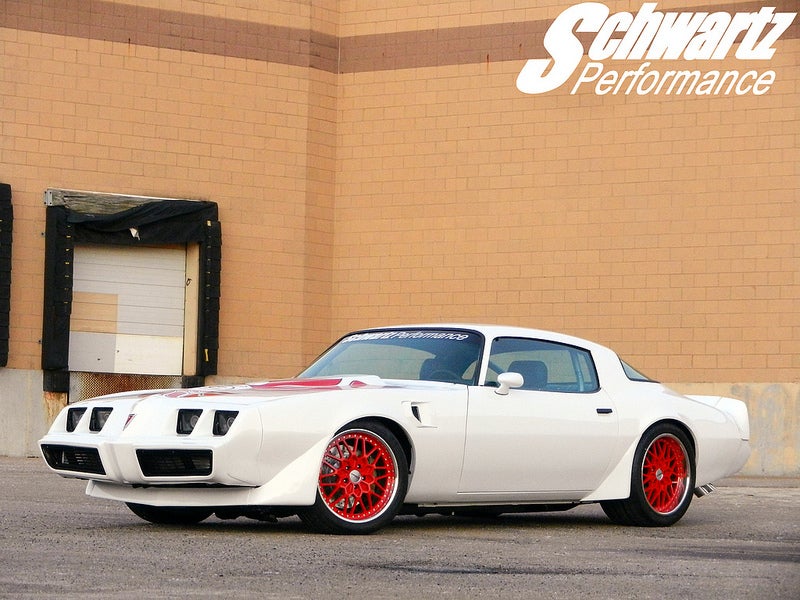 The 'infamous' 1980-1981 Turbo Trans Am was a perfect idea with an imperfect execution. Now, one shop seems to have cured the model's problems—to the tune of 1,000 horsepower.
The Turbo Trans Am that debuted in 1979 tried to use a turbocharger to bring back the full-bore power of unrestricted V8s of the start of the decade. It didn't quite succeed, and was still pathetically slow.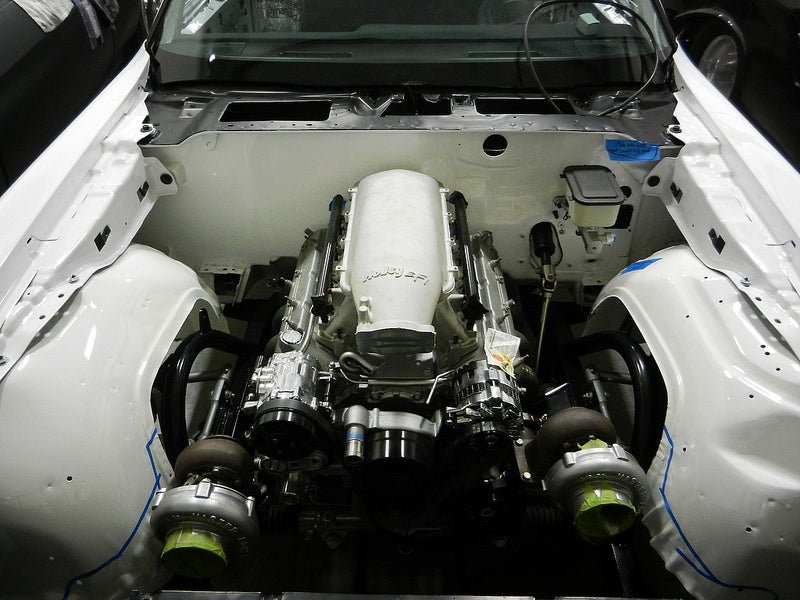 This particular TTA, built by Schwartz Performance, replaces the original turbo 301 V8 with around 200 horsepower with a modern turbo LS9 V8 with around 1,000.
Schwartz's dyno run for this LS with two 70mm turbos puts it more precisely at 1,041 horsepower with 858 lb-ft of torque. A quick look at the summary of the build over at Engine Swap Depot shows that a huge amount of work needed to be done to get this swap to work, but oh man does it look worth it.
What's so great is that unlike other modern turbo V8 muscle car engine swaps, this one went into a car that had a turbo V8 from the get go. The spirit hasn't changed, but technology has finally done what GM never got right in the period.
Top Photo Credit: Schwartz Performance
---
Contact the author at raphael@jalopnik.com.