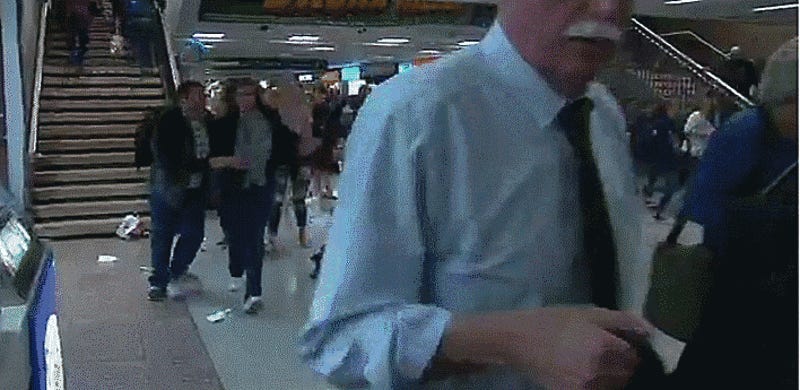 Amtrak police fired a taser on two suspects in New York City's Penn Station, leading to chaos and confusion as unfounded reports of gunfire spread, causing massive crowds of people to rush out of the station Friday night.

Crowds of people in Penn Station apparently interpreted the sound of Amtrak police firing a taser gun on one of two people taken into custody Friday night, sending waves of people panicking and multiple reports of an active shooter, which were later disproved by the NYPD. Here's video from the scene:
A person at the scene told Jalopnik, "I was waiting for my train to Long Island and all of a sudden a mass of humanity started running into the station from 8th and people started yelling shooter."

It was later released that two people in Penn Station had been taken into custody by Amtrak police for "disobeying orders". The mass panic led to the NYPD treating 6 people for non-serious injuries or issues and a station delay of about 90 minutes, according to CBS New York.
The terrifying clips from inside the station show how easily a situation can quickly get out of control, fueld by recent headlines of small-scale terrorist attacks. Luckily, this time it was just somebody "disobeying orders."