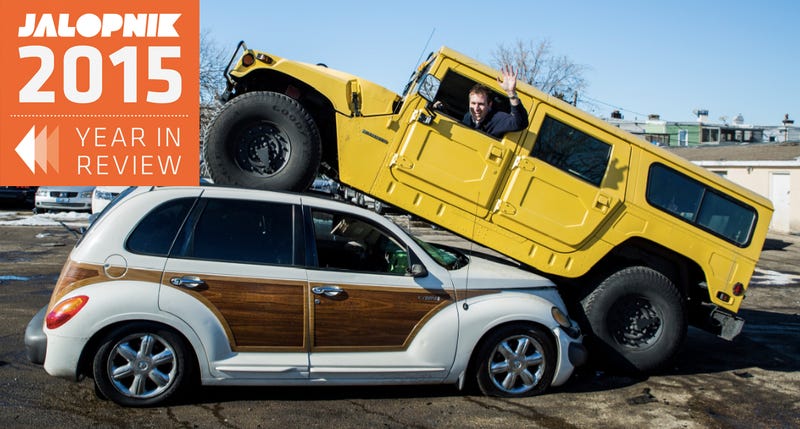 There comes a time in every person's life when he takes stock of his last year and he remembers all the wonderful time he spent with family, and friends, and colleagues, and also how he crushed a wood-paneled Chrysler PT Cruiser with a giant sport-utility vehicle that looks like Big Bird.
I recently had that realization, so I've decided to take a look back on 2015 and sum up my favorite automotive adventures. Please join me for this walk down Jalopnik memory lane.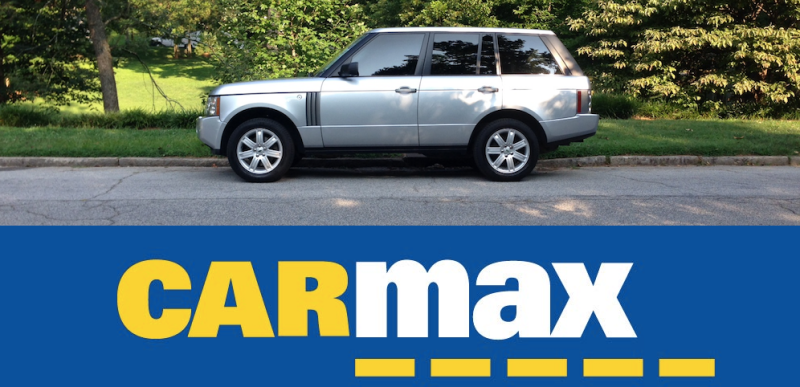 My CarMax warranty is the gift that keeps on giving, unless you work in public relations for Land Rover. In 2015, it gave four times — in January, in June, in October, and in November — for a total cost of around $2,900. CarMax has now spent more than $7,500 keeping my 2006 Range Rover on the road.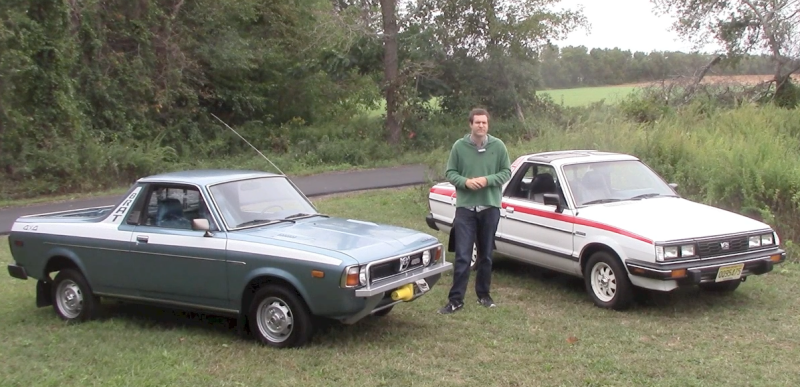 How often do you get the chance to spend the day with two Subaru BRATs? Never, unless you're the crazy Subaru BRAT owner I borrowed them from. This was a wonderful day, and it also led to Rutledge Wood admitting that he thinks he may be in love with me. My only goal in 2016 is to remove all doubt.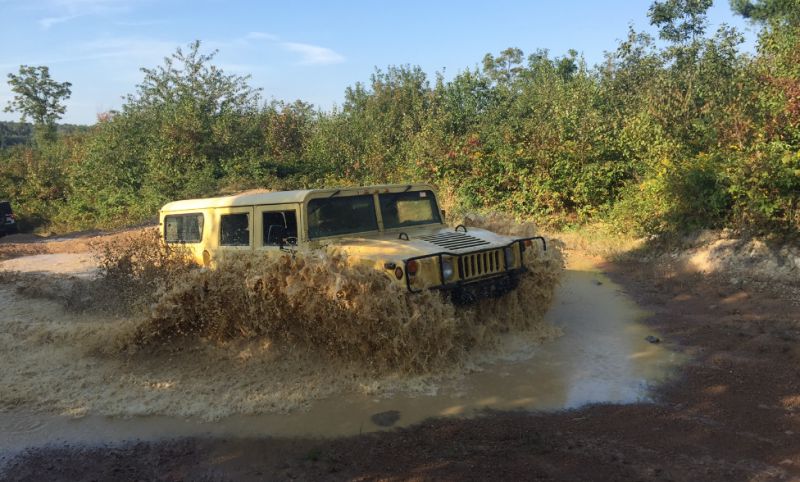 I took my Hummer off-roading with a Jalopnik reader and Jeep Wrangler owner named Phil. In the ensuing video, I accuse Phil several times of trying to kill me. Fortunately, he was unsuccessful. This was a great day, even if everyone insisted they could've done this off-roading in a Hyundai Elantra, which is a guaranteed comment on virtually any off-road video where a vehicle doesn't roll over.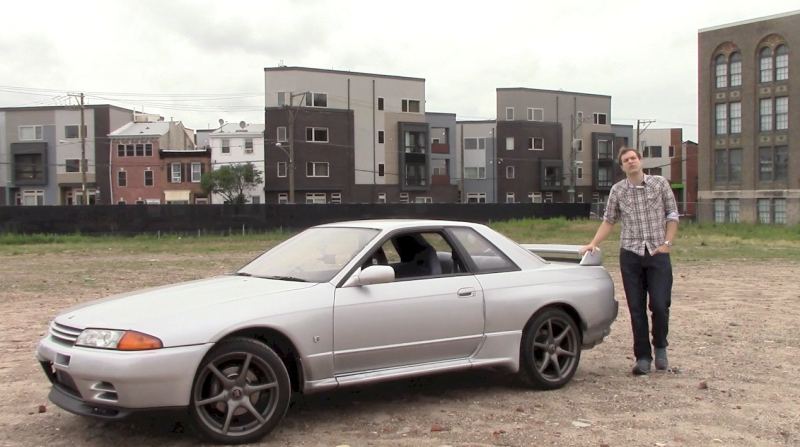 Who knew that driving around in a silver Nissan would attract a lot of attention? I certainly didn't. As it turns out, it attracted more attention than any other car I've ever driven.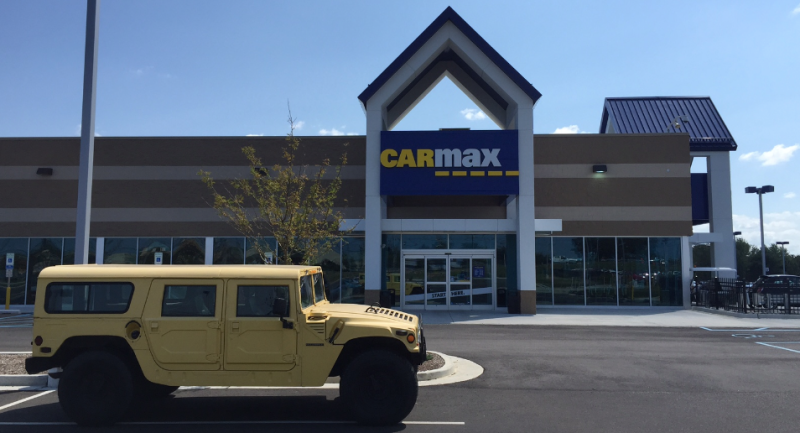 I attempted to sell my Hummer to CarMax. I predicted they'd offer me twelve grand, but they came through with $15,000. In the end, I sold it for 50 percent more than that, which just proves the old adage: Don't ever sell weird cars to CarMax.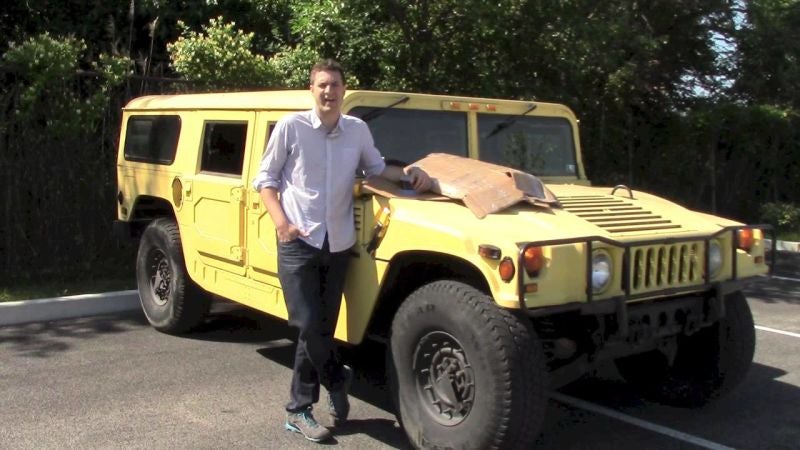 One of my favorite videos of the year came when I decided to hypermile the Hummer to see what fuel economy it could get. Driving normally on the highway, I returned 11.1 miles per gallon — but after serious vehicular modifications and a change in driving style, I brought that figure up to… 11.5 miles per gallon. Basically, it's a Prius.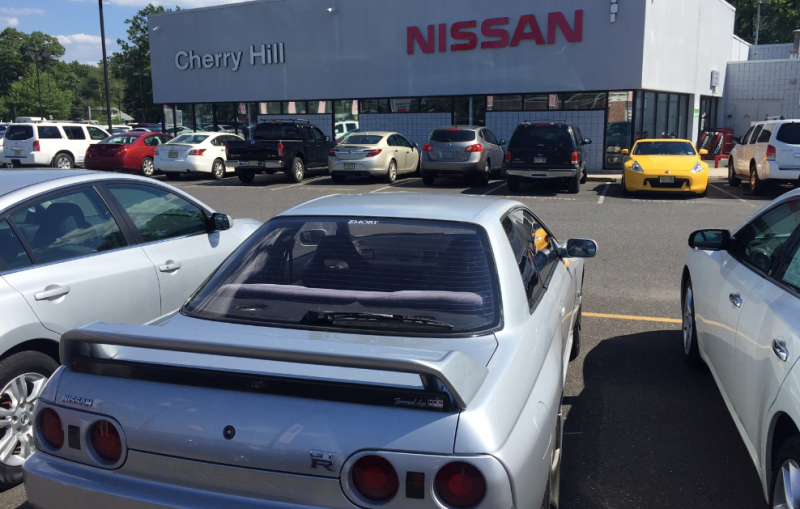 One of the most enjoyable columns I wrote this year involved taking my Nissan Skyline GT-R to the dealer for service. When the dealer demonstrated that it couldn't care less about my Skyline, I ended up with a hilarious story to tell.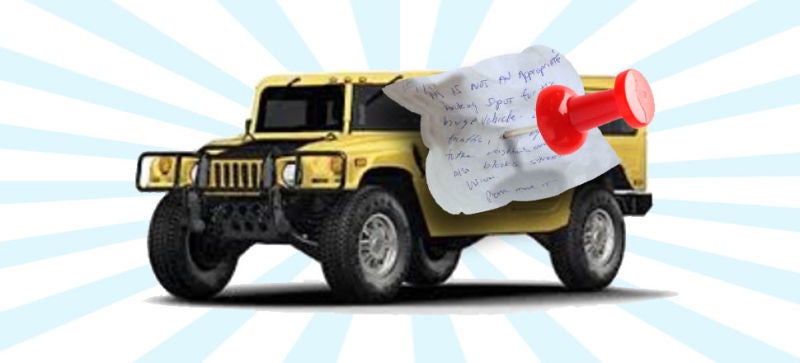 I walked outside of my house one day to discover that someone had stuck a nasty note under my Hummer's windshield wiper, calling it an "eyesore" and "not an appropriate vehicle." Both of these things were true, of course, but it still made for a great column. It even got picked up by local news here in Philadelphia.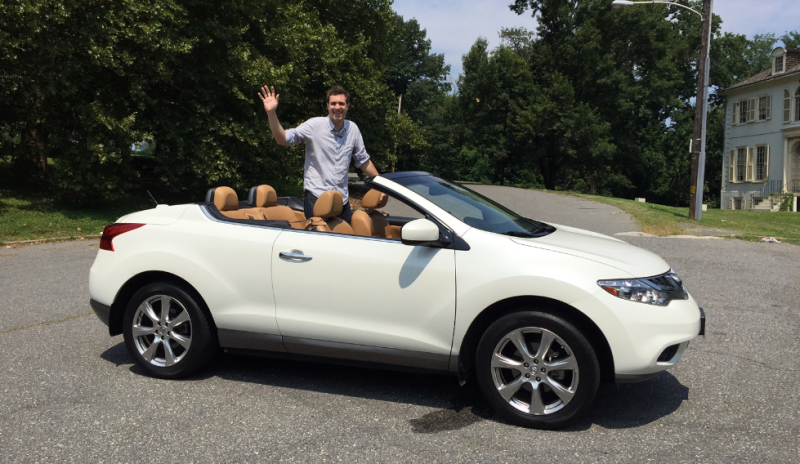 When Nissan couldn't give me a Murano CrossCabriolet press car to make fun of, I rented one. The result was the best column I wrote this year: a laughably bad review, coupled with a laughably bad video review. Several Nissan employees contacted me to let me know it was passed around the office, and everyone loved it.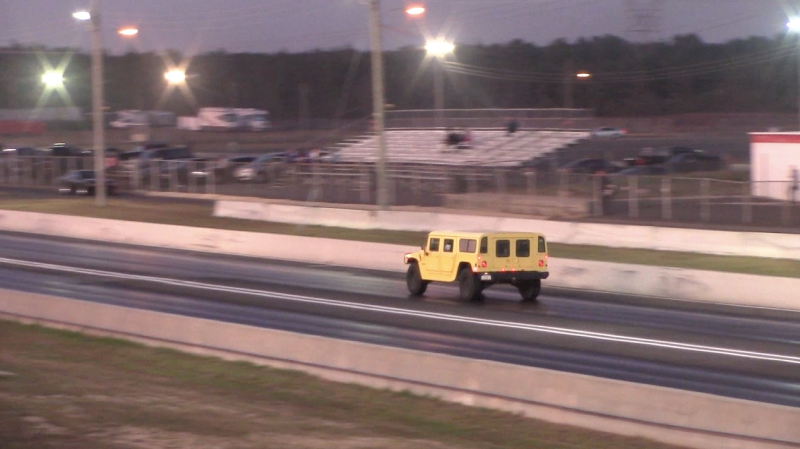 I took my Hummer to a quarter-mile drag strip, where it performed admirably. Admirably bad. Nevertheless, this was a great adventure — especially when the drag strip tech inspection guy excitedly reminded me that this was a real Hummer, and "not one of them later ones, built for bitches."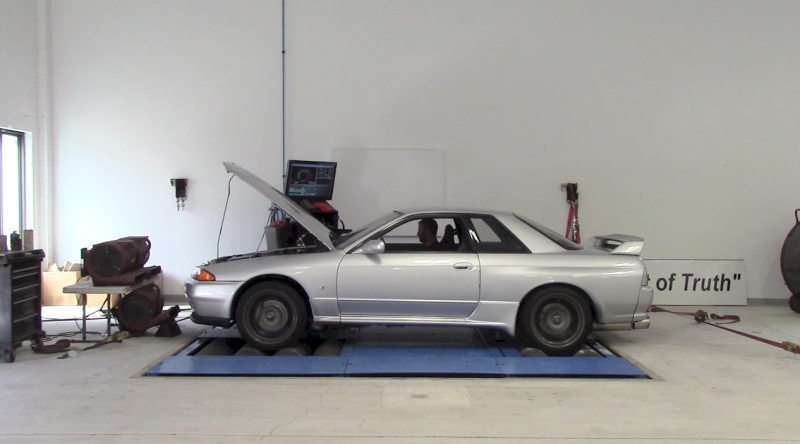 I am highly capable of carrying out serious investigative journalism that gets to the heart of today's most pressing issues. Admittedly, I have not done such a thing yet, but I feel that I could. This dyno test to find out the real horsepower of my Skyline was as close as I've come.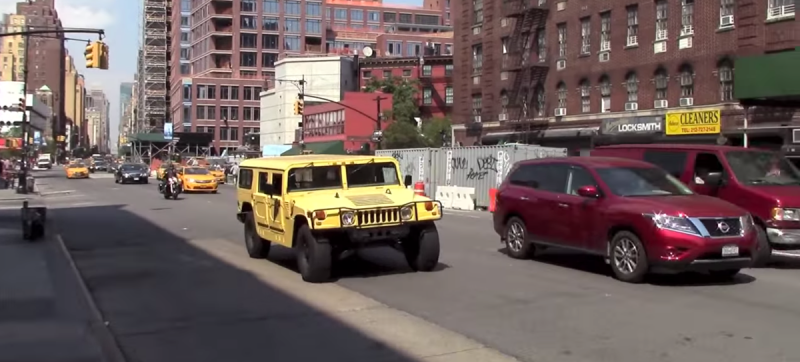 The most fun I had this year was driving my Hummer to New York City and cruising around for a couple hours with my friend and camera man, who inexplicably agreed to accompany me on this trip in the middle of July in spite of the fact that the Hummer has no air conditioning. Nobody read this story or watched this video, but it was hilarious to make.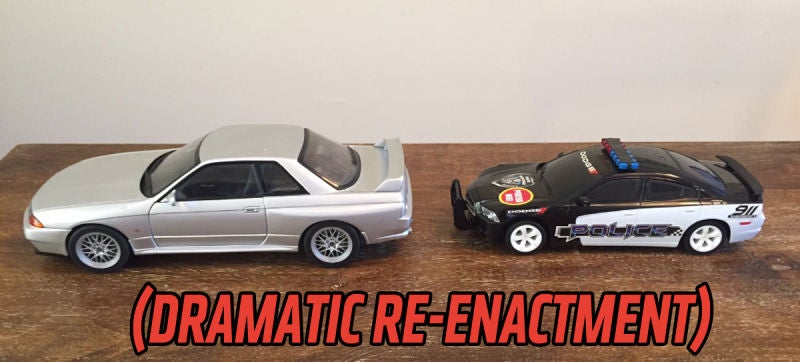 All I had to do was drive the Skyline 15 miles from my garage to my house on a Monday night. Instead, I was pulled over by police officers in two different jurisdictions, one of whom quizzically asked: "Why are driving on that side of the car?"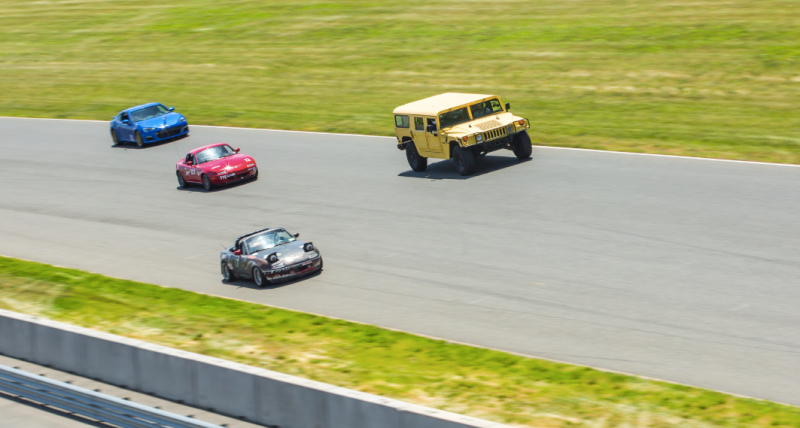 Sometime this spring, I received an e-mail from a racing instructor asking if I wanted to get my Skyline on to the track. Naturally, I responded that I had a different idea. Although I later received a phone call from an attorney with the racing organization, I think this entire thing was worth it.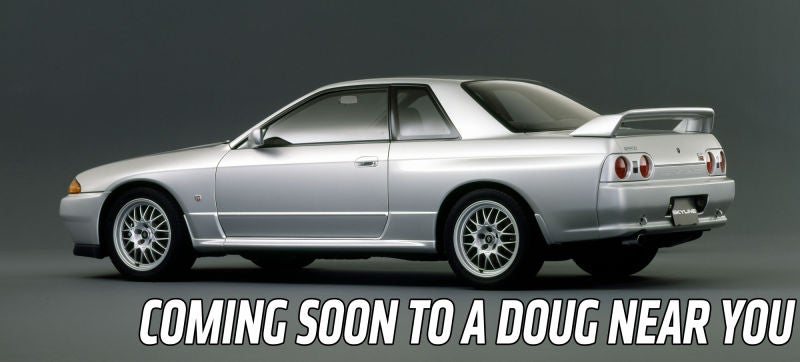 You guys suggested it, so I did it: with the help of my friends at Japanese Classics, I imported a Nissan Skyline GT-R and drove it around for a year. I never expected to keep the car as long as I did or enjoy it as much as I did.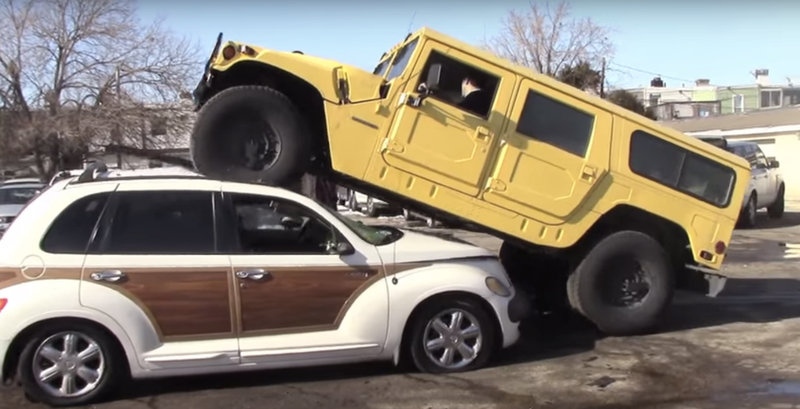 There's no adventure quite like running over a Chrysler PT Cruiser with a Hummer. Maybe the best part was my column on the subject, where I managed to convince a few people that I actually did buy a Chrysler PT Cruiser — until they saw the video.
@DougDeMuro is the author of Plays With Cars, which his mother says is "fairly decent." He worked as a manager for Porsche Cars North America before quitting to become a writer.