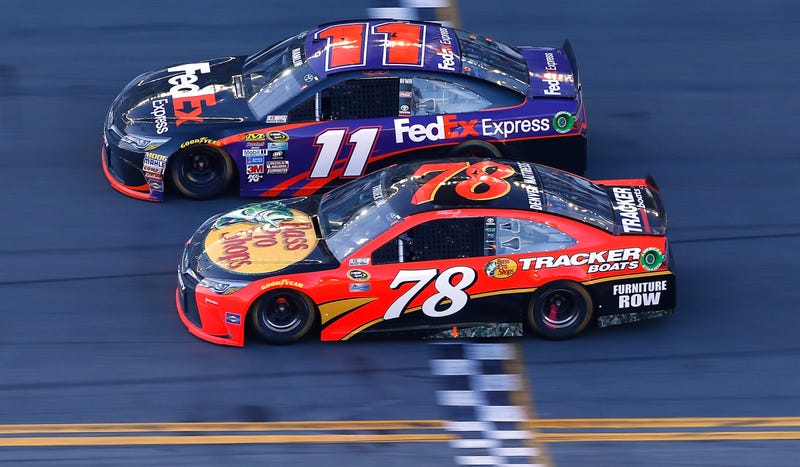 Before the season began, NASCAR swore they weren't going to release purse winnings after the races anymore. Then they released the wrong figures for the Daytona 500, and had to release a correction. What?

http://blackflag.jalopnik.com/everything-you…
By purse here, we're not talking about the handbags Mrs. Krohn artfully coordinates with Krohn Racing's lime green cars. We're talking about the sweet cash money awarded for a driver's finish in a race. Previously, fans had been able to track the amount of money that NASCAR drivers won over the course as their careers as one of many fascinating statistics—and had been since at least 1961 for the Daytona 500.

However, that was set to end this year with NASCAR's move to a charter system, which makes what happened after the Daytona 500 all that more bizarre. According to NBC Sports, they released team earnings information for the race on NASCARMedia.com, but since retracted it.

NASCAR sent the following statement to its teams today, as quoted by NBC Sports:
The information on 2016 Daytona 500 race team earnings posted (Wednesday) on NASCARMedia.com, our media services website was factually incorrect. We removed the information, rectified the errors and are providing the correct information to race teams. We apologize for any inconvenience this may have caused and now collectively turn our focus to NASCAR racing action this weekend in Atlanta.
Oops. According to NBC Sports, those incorrect figures listed race winner Denny Hamlin as earning $1,507,592 for the race. That would be less than the $1,581,453 Joey Logano earned in 2015 but still not bad for an afternoon's work.

Everyone down to 40th place finisher Matt DiBenedetto got some earnings from the race, but it's clear that NASCAR still doesn't want to share those exact figures with its fans.
[H/T Oppo]


Photo credit: Getty Images


---
Contact the author at stef.schrader@jalopnik.com.