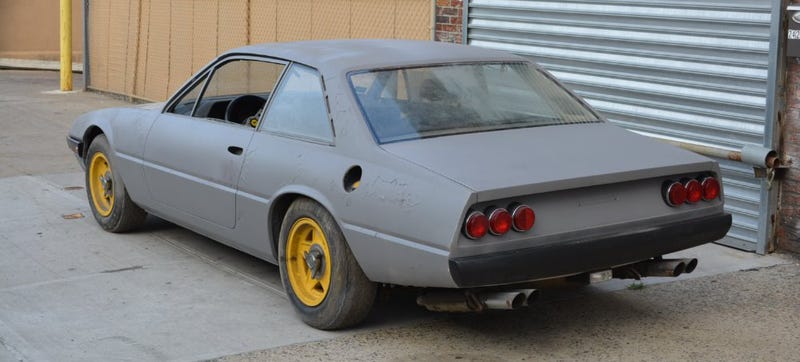 It's not every day that you see a Ferrari with a V12 and a manual transmission for sale for less than a new Jaguar. Then again, you don't usually find a Ferrari in grey primer sitting on yellow wheels either.
This 365GT4 2+2 (later known as the 400i, made infamous for getting a GM-sourced three-speed automatic) is for sale at New York City's home for bizarre project car exotica, Gullwing Motor Cars, in Astoria, Queens.
The price is significantly out of my league, but the thing looks so good, and would look so at home next to my primer-over-painted-wheels Baja Bug, I might be inclined to sell part of my liver to fund a purchase.
This '74 model might have matching numbers, but it's missing some components. Much of the interior trim is gone, and the same could be said of the exterior. I do not envy the person who has to track down new smoker window glass for this thing.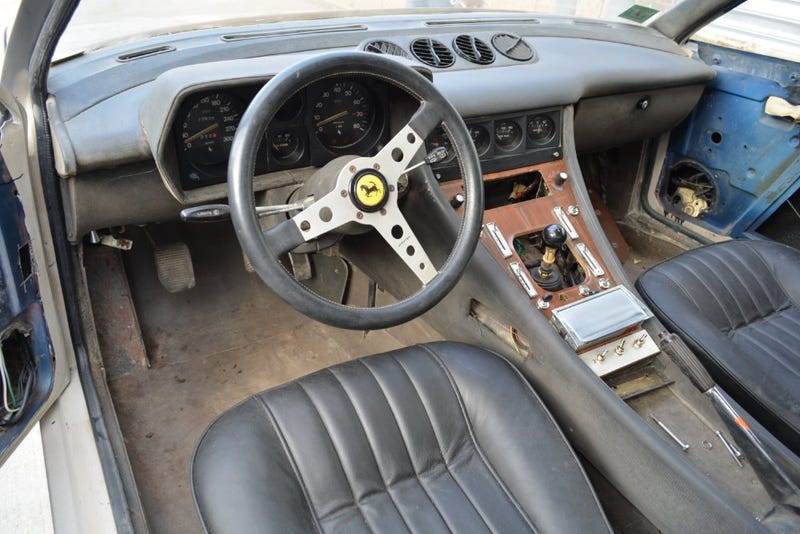 But the car (when finally put together) would have as much performance as you'd ever really need on the road, with more style than you'd know what to do with.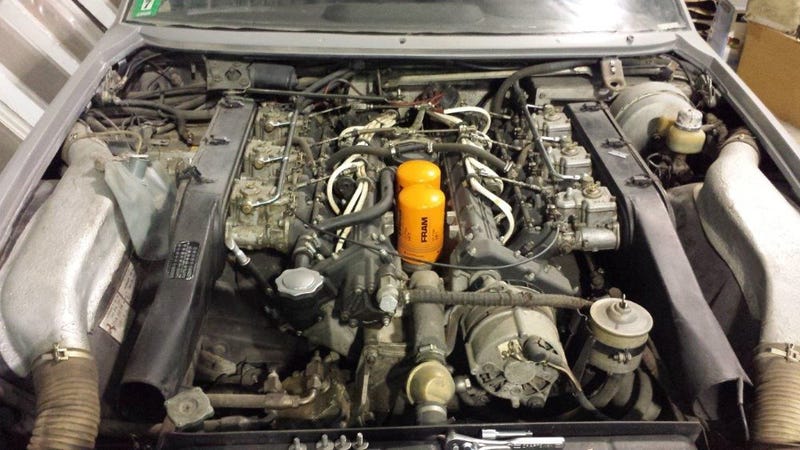 Buy it, just so I don't have to stare at this listing any more.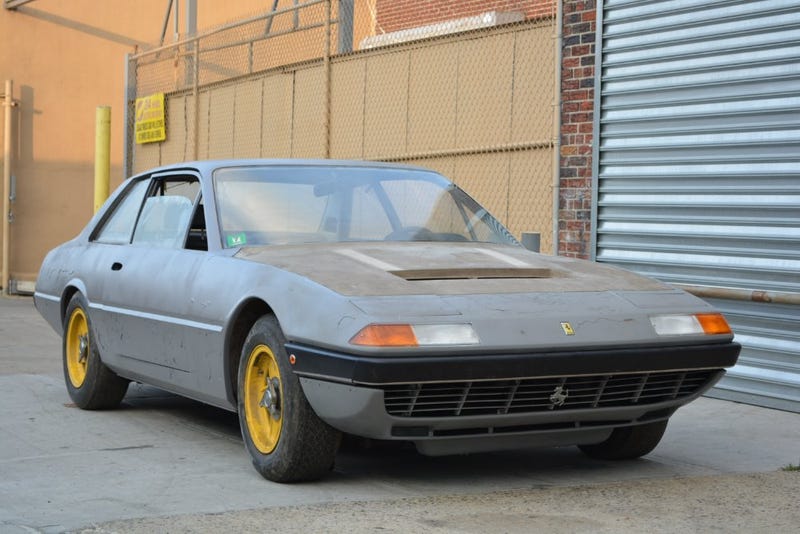 More pictures can be found at Gullwing Motor Cars
---
Contact the author at raphael@jalopnik.com.