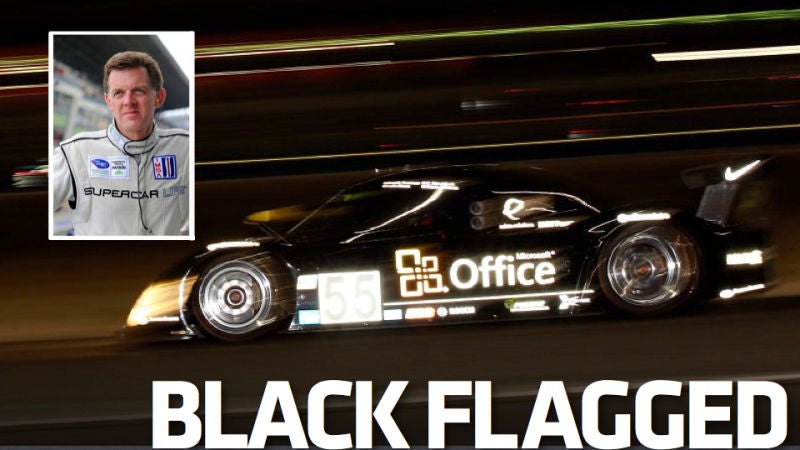 The hammer has finally come down on Scott Tucker, the American Le Mans Series champion and millionaire long dogged by lawsuits and investigations over his payday lending businesses. Tucker was arrested in Kansas today and indicted on federal charges over what is said to be "massive scheme," according to news reports and court officials.
Reuters reports today's arrests were the result of an investigation that stemmed from a 2012 lawsuit by the Federal Trade Commission. The suit alleged customers of Tucker's payday lending businesses overpaid for years on their short-term, high-interest, high fee loans, which Tucker funneled into his lavish lifestyle and his racing team Level 5 Motorsports.
http://jalopnik.com/5844710/the-ex…
A federal court spokesman confirmed Tucker's arrest to Jalopnik, but according to Kansas City's The Pitch, the indictment against Tucker has not yet been unsealed. We're still working to obtain it. (FBI officials in New York, where the indictment was made, haven't returned calls for comment yet.)
From The Pitch, which has a long story about Tucker, 53, in that first line that's worth a read:
Last week, The Pitch described how the Federal Trade Commission, which has been after Tucker and his businesses for years, believes that customers of Tucker's businesses have overpaid on their loans to the tune of $1.32 billion, owing to deceptive language contained in the terms of the loan disclosures.

The FTC alleged, and a federal judge in Nevada agreed, that customers were led to believe that a $300 loan would cost them $390. But labyrinthine wording in the loan documents could have those customers paying closer to $1,000, through automatic loan renewals that weren't made clear to customers, according to the FTC.
Tucker settled his lawsuit with the FTC last year to the tune of $21 million, the largest recovery they've ever done in a payday lending case, but recently the agency came out and said it wanted a lot more out of him—$1.32 billion. Concurrent to that he was the subject of a years-long criminal investigation which apparently came to a head today.
More on this as we get it.
---
Contact the author at patrick@jalopnik.com.