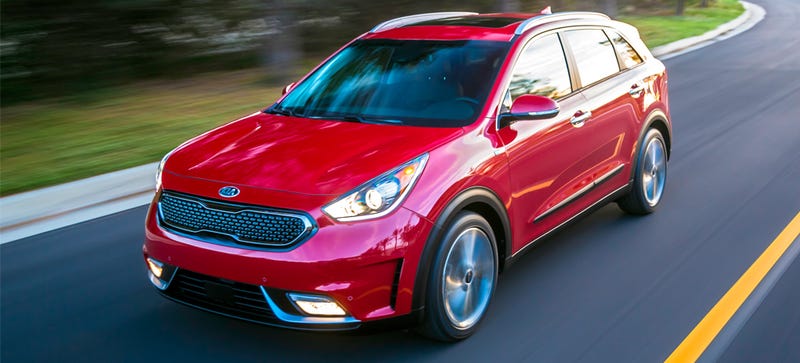 Did you know Kia has an "environmentally friendly sub-brand" called EcoDynamics? I didn't either, and apparently that's kind of the point of the new Niro. Being a "subtle hybrid" is the car's main objective, but that's actually not its coolest feature.

The 2017 Kia Niro only vaguely resembles the Niro concept we first heard about three years ago, but it's a pretty sharp looking little wagon. Sort of reminds me of a softer-looking four-door Mini. Kia's Vice President of Product Planning calls it "a stunning design that doesn't shout 'hybrid,'" in a press release.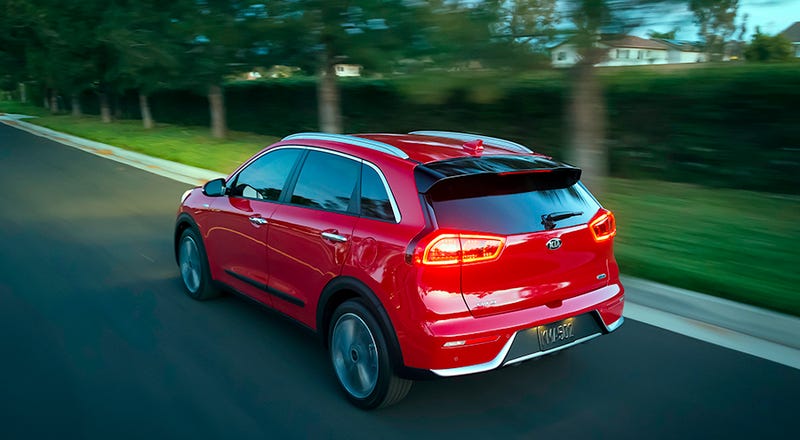 It's also billed as fun to drive, with a 1.6 liter gasoline engine running in tandem with "a 43-hp tractive motor, known as the transmission-mounted electric device (TMED)" to produce a total output of 146 horsepower and 195 lb-ft of torque.

A six-speed dual-clutch transmission puts all that gasoline and lithium-ion polymer battery-supplied power to the wheels. Apparently the fun is in there. Somewhere.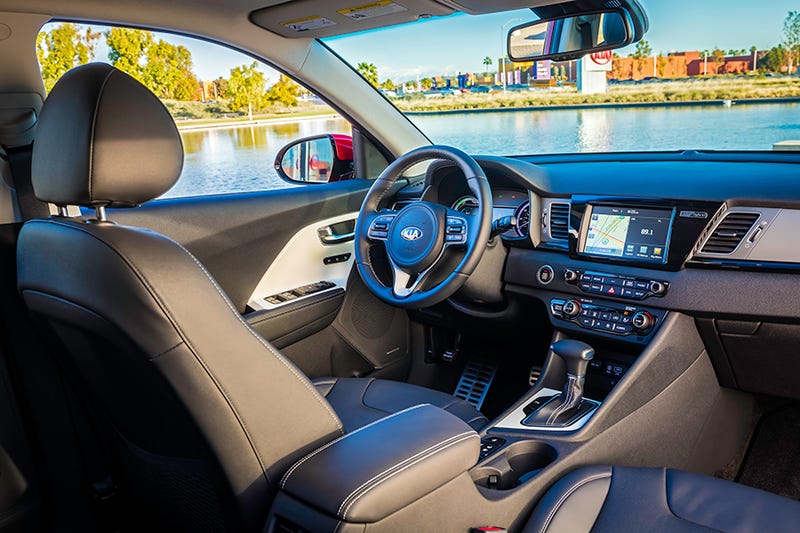 More realistically (relevantly?), the powertrain is supposed be able to hit 50 MPG with your help.

Kia's launching a new feature called Eco-DAS (Driver Assistance System) with a Coasting Guide and Predictive Energy Control. It's going to teach you how to drive real smooth-like, as the company explains:
"The Coasting Guide aims at maximizing fuel economy by essentially coaching the driver on when to coast and brake. Predictive Energy Control, meanwhile, uses the navigation system and cruise control to anticipate topographical changes on the road ahead and actively manage energy flow, seamlessly determining when its best to recharge the battery and when its best to expend stored energy to optimize overall efficiency."
We've had realtime fuel economy gauges in cars for decades, but I love Kia's initiative here for trying to treat a source of poor fuel economy rather than the symptoms.

Seems like everybody on the road here in Los Angeles is guilty of riding the throttle right up to stop signs, and booting it again as soon as a light goes green. If the Kia Niro can do anything to make people cut that shit out, I'm all for it.

Make the most of your opportunities to release the throttle, every component of your car and your wallet will thank you.
Besides hybrid power and some instructional gauges to help people drive smoother, the Niro supposedly uses lighter components and adhesives wherever possible. Though Kia would like me to assure you "engineers are targeting the Niro to earn top honors from the National Highway Traffic Safety Administration (NHTSA) and Insurance Institute of Highway Safety (IIHS)."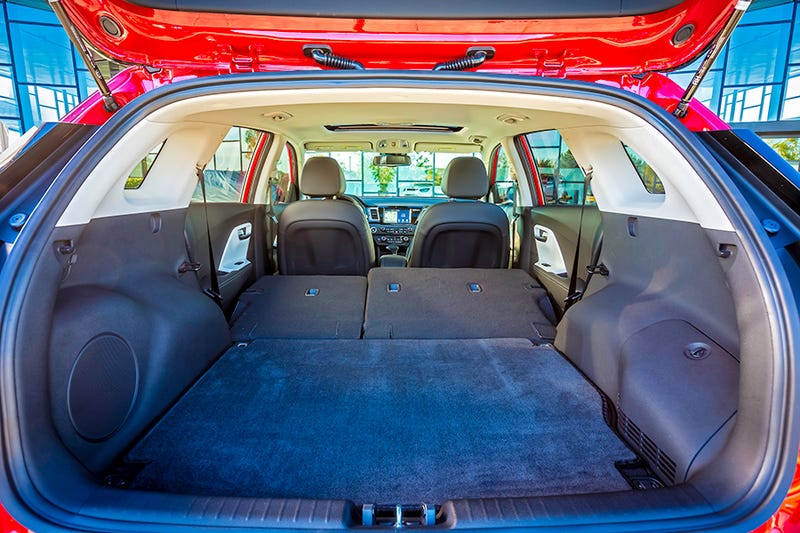 Prices have yet to be announced, but on paper and pictures the 2017 Niro looks like a practical and efficient way to get a few people and items around town. Not sure a car that tells you to coast will be able to deliver on the promise of being "fun to drive" but I like the idea of cheap and efficient transportation as much as the next city slicker.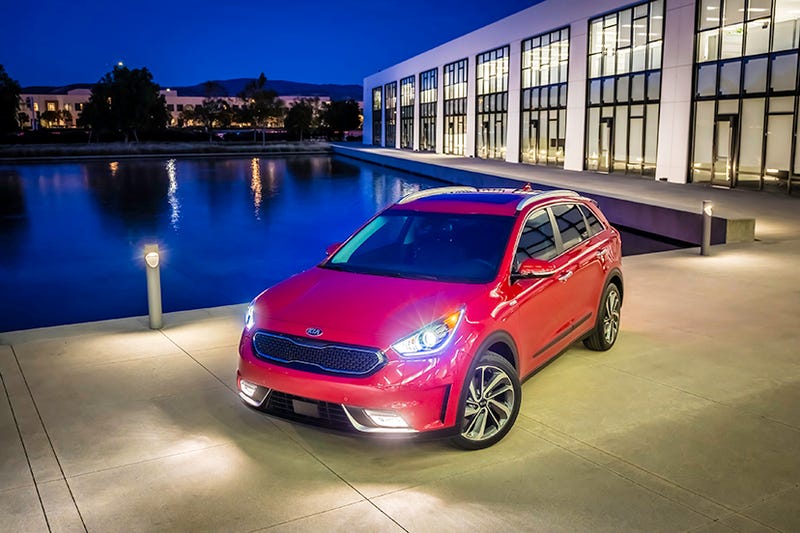 Why do I like this design so much?

Images via Kia
---
Contact the author at andrew@jalopnik.com.