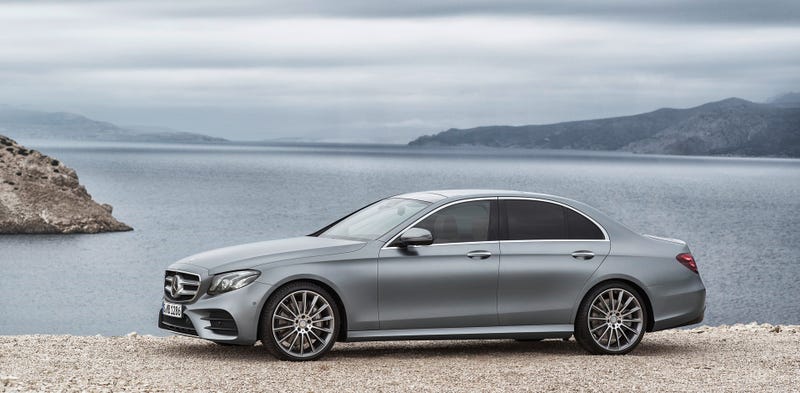 Mercedes-Benz rolled out the new 2017 E-Class at the Detroit Auto Show, revealing an engine lineup now including a four-cylinder gasoline engine for the first time ever.
We got a really good look at the E-Class a little bit sooner than expected last week, but with the car's official reveal at this week's auto show, we now have all the fancy details, including a first engine in the lineup.
http://jalopnik.com/2017-mercedes-…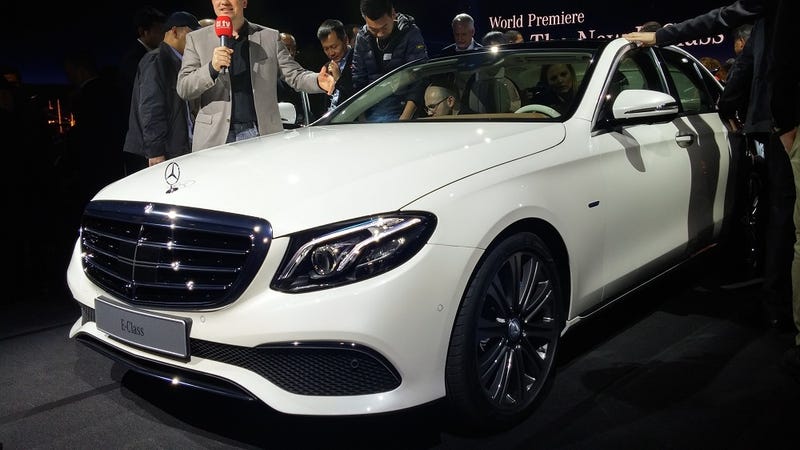 The 2017 E-Class will be available in the U.S. with a 2.0 liter turbocharged 4-cylinder with 241 hp and 273 lb-ft of torque driving the wheels via the 9G-Tronic 9-speed automatic transmission, which will be the only available engine option upon launch, but probably not for long. That's the first gasoline 4-cylinder engine in the E-Class stateside, while the outgoing generation currently has a 4-pot diesel option.
Some cool new features on the cool new E-Class include swipe controls on the steering wheel that respond in a similar way to swiping on your cellphone, a new dual-screen dashboard that spans from the driver's side of the vehicle to the center console, displaying all infotainment and vehicle status information, as well as standard safety features including automatic braking and an adjustable driver-alert system.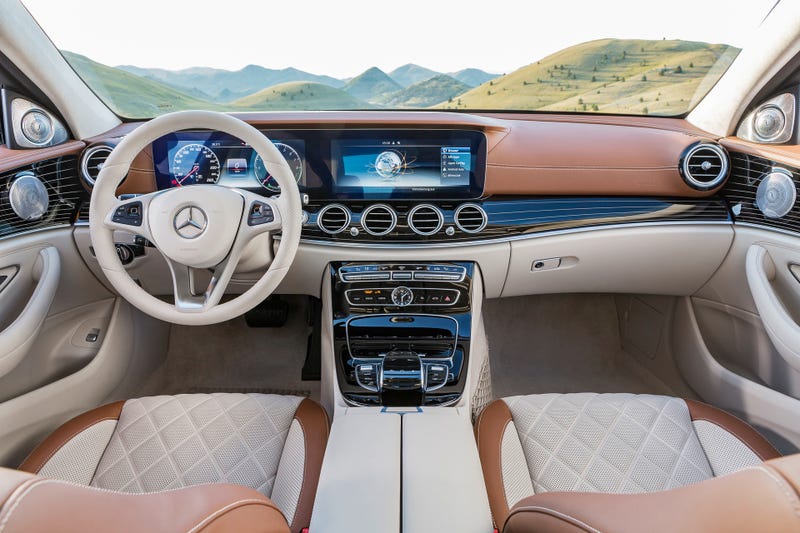 An optional package features some semi-autonomous features like lane-change assist, where the car will change lanes with indicator input from the driver, car-to-anything (car-to-x) communication, where it will communicate with other vehicles and, well, anything it can to avoid dangerous situations ahead of the vehicle, and a remote-parking system that lets users instruct the car into a tight spot outside of the vehicle using a smartphone app.
If you're shopping for an E-Class, you'll have the choice of a standard spring suspension setup with Comfort or Sport options, as well as an optional adjustable air suspension setup with five available suspension modes: Comfort, ECO, Sport, and Sport+, and then of course a customizable Individual option, because you're an individual.
So yea, a four-cylinder for the first time. I mean, really, the E-Class is just catching up to the rest of the industry. We'll get pricing information and hopefully details of an expanded engine lineup sometime closer to the summer.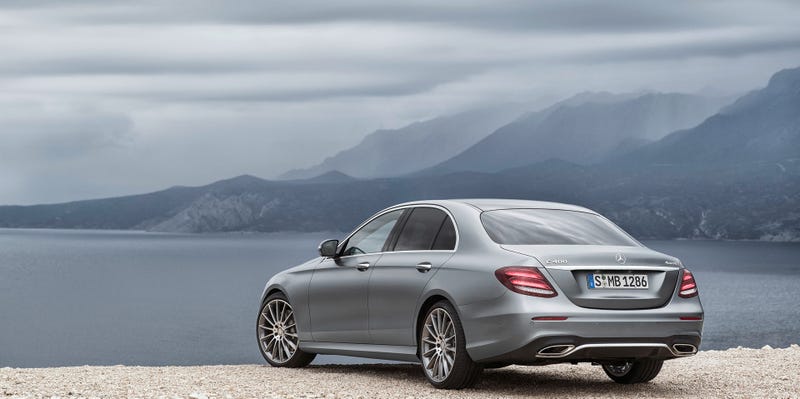 ---
Contact the author at justin@jalopnik.com or @WestbrookTweets.