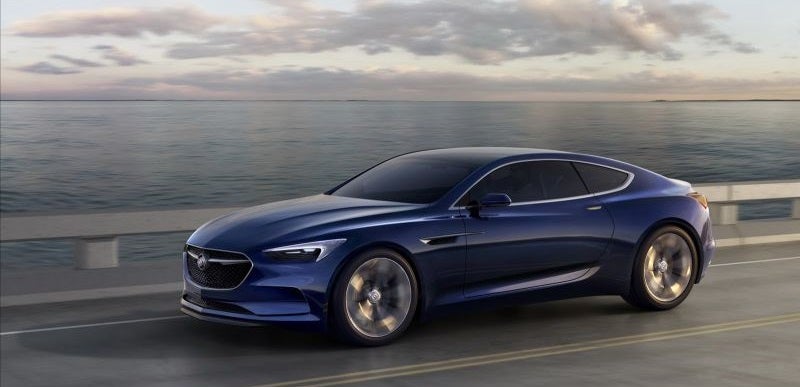 We caught wind yesterday that Buick was throwing a special party at the Detroit Auto Show for what would reportedly be a sports coupe concept around the size of the Camaro, and well, here it is — The Buick Avista concept.
That purple on this sportscar concept is the best thing Buick has done in a long, long time.
The 2+2 style concept car features a 400 hp twin-turbo 3.0 liter V6 mated to an 8-speed automatic transmission on a RWD platform, and it is the sex: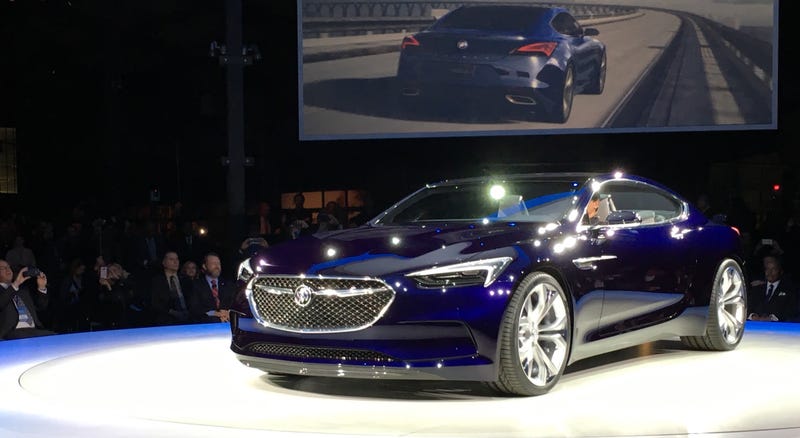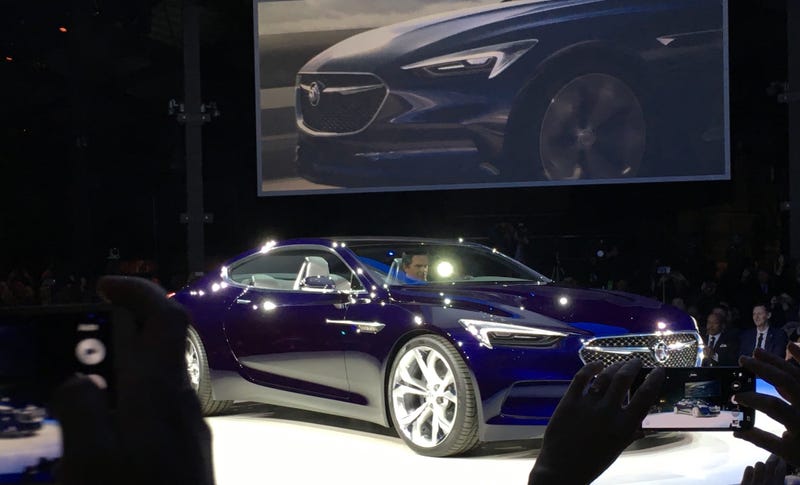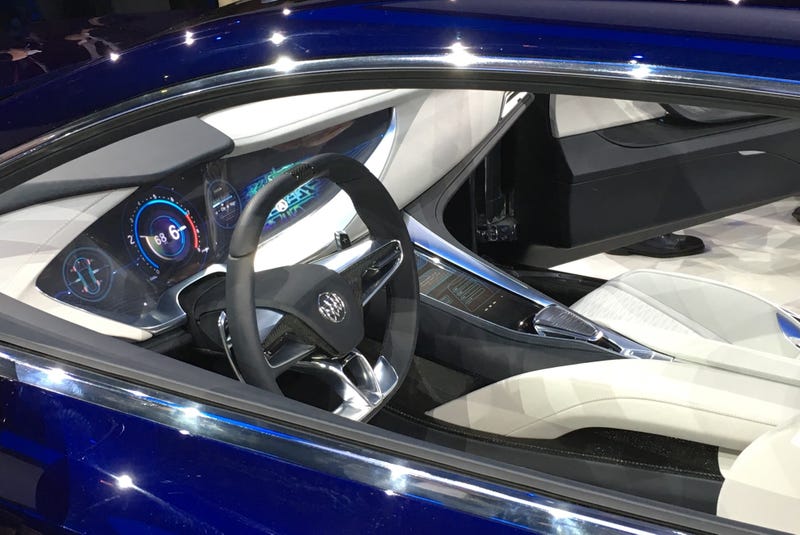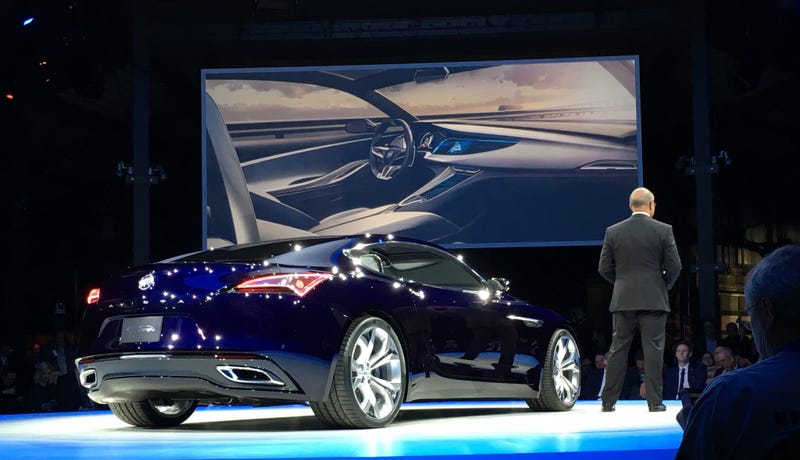 According to Road&Track, the car does indeed ride on GM's Alpha platform shared by the Chevy Camaro and the Cadillac ATS and CTS, and also features GM's Magnetic Ride Control, as well as stop-start technology and cylinder deactivation.
The concept is also said to feature noise insulation, aromatherapy, and the next generation of Buick's IntelliLink infotainment system.
It's essentially an ATS-V but with less power, because Buick and Cadillac have to play nice.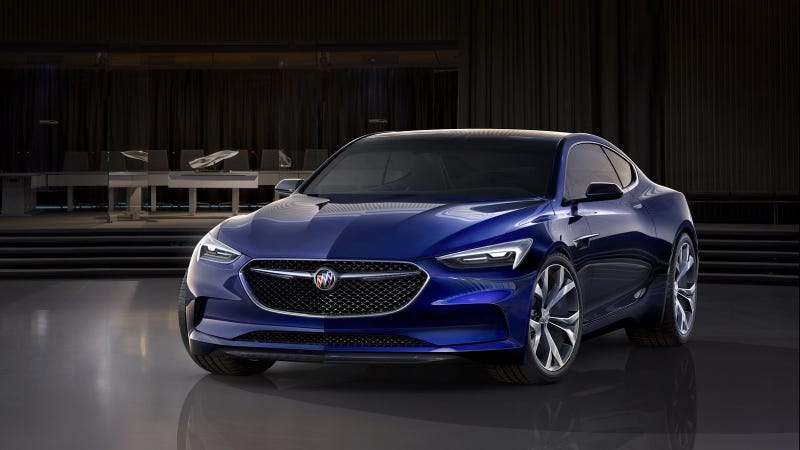 ---
Contact the author at justin@jalopnik.com or @WestbrookTweets.