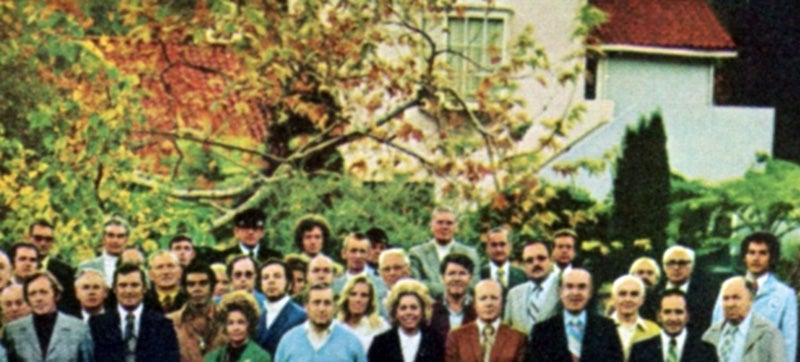 Welcome to Paper Jam, the feature where we highlight the best automotive advertisements from the past! Print might be nearly dead, but our scanners are just getting warmed up.
Do you know that other leading American luxury car? Forget it! Have you ever been to the Hotel Bel-Air in California? You should check it out, their pool is fantastic. Do you know what else if fantastic? This American luxury car. I think we can agree on that. At least 66 percent of us.
If you have doubts, don't write a letter to the Nationwide Consumer Testing Institute. They are busy, just like your local Lincoln dealer.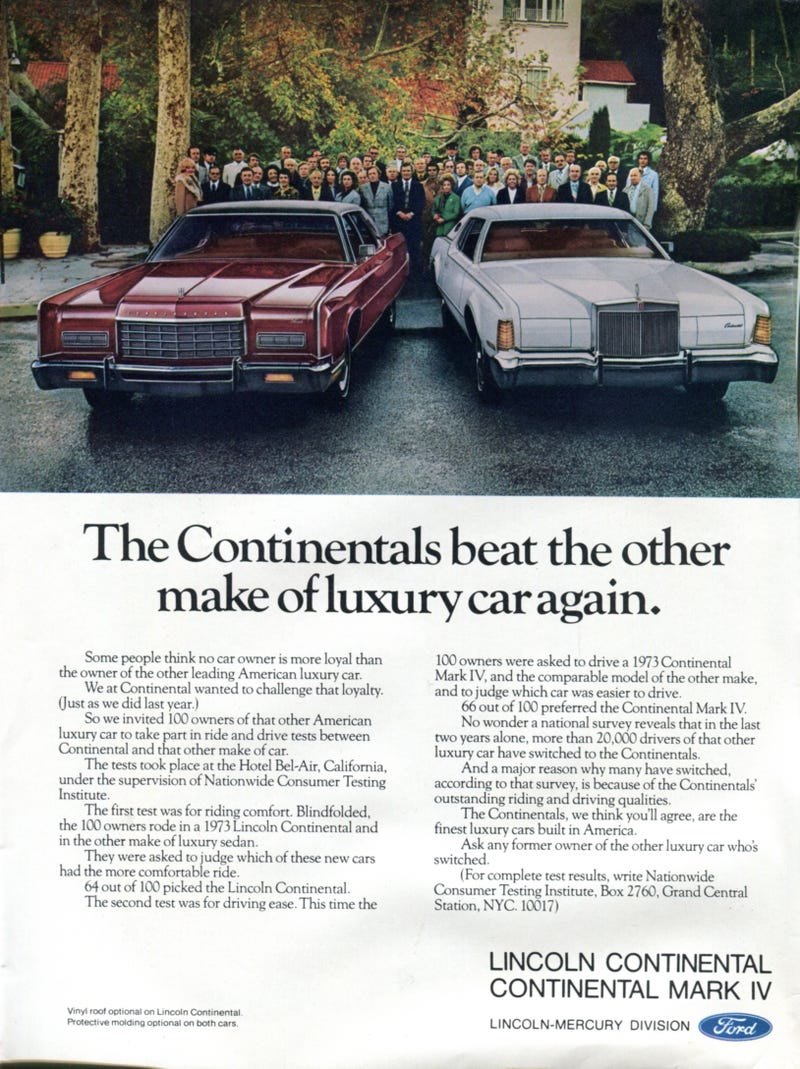 Ford via Newsweek April 9 1973 via Sensei Alan
---
Contact the author at mate@jalopnik.com.