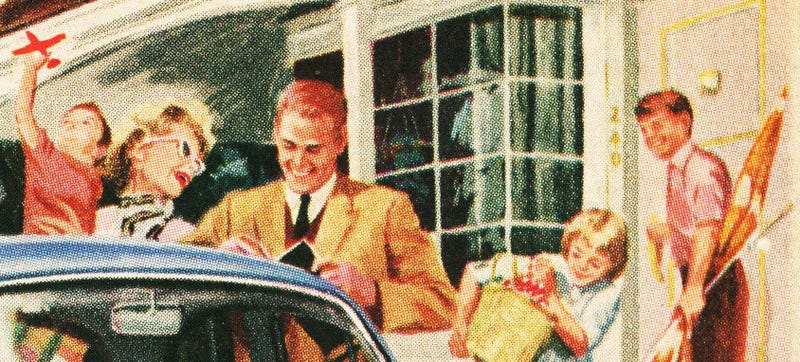 Welcome to Paper Jam, the feature where we highlight the best automotive advertisements from the past! Print might be nearly dead, but our scanners are just getting warmed up.
Are you looking for a car that you can afford to buy, and then run as well? You won't find one elsewhere at this price with smart Paris styling and wonderful dual heating, that's for sure. With countless international racing victories on its belt, the 1959 model will also return 48 mpg, or 81.6, if you're hypermiling in Ontario.
Test drive one at you Renault dealer and ask about our overseas delivery plan.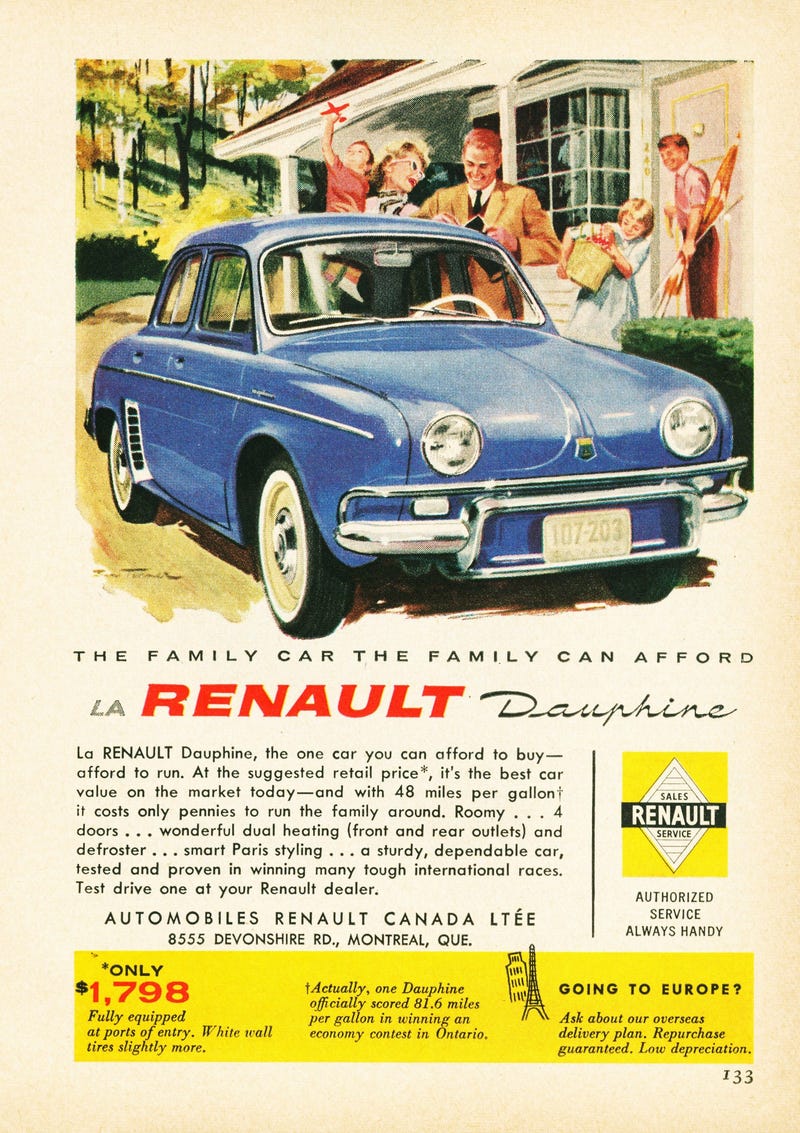 Photo credit: Renault via The Auto Historian

---
Contact the author at mate@jalopnik.com.