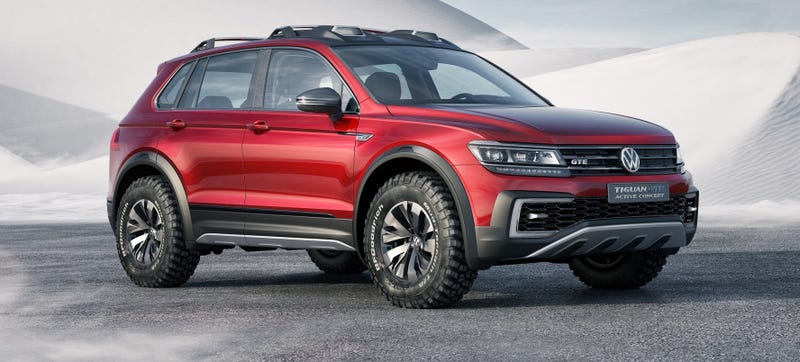 Finally, a Volkswagen Tiguan that doesn't look soft, weak, and unprepared to explore the brutal wilderness! Here's a hybrid off-road concept we'll see at the Detroit Auto Show this week, but probably not in real life.
Meet the Tiguan GTE Active Concept. It's basically what happens when you take the new MQB-platform Tiguan and give it a Jeep Trailhawk-style makeover with a hybrid all-wheel drive system. Here's the trick part: electric motors power the front and rear wheels independently.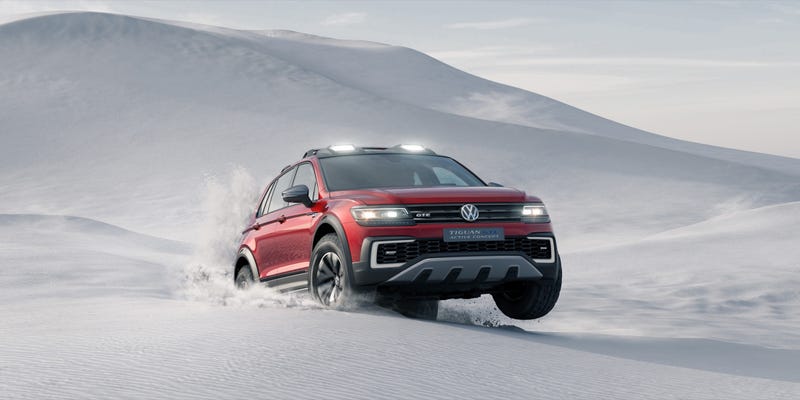 Normally only the rear wheels (!) are driven when the car starts in all-electric mode, but power can go to the fronts if traction is lost. And a 4MOTION Active Control system can engage all-wheel drive with different settings for rocks, sludge, sand or gravel, as well as snow.
The total system horsepower from the 2.0-liter gasoline turbo four and the electric motors is rated at 221 horsepower. It can run up to 20 miles on battery power alone, and also do zero to 60 mph in a respectable 6.4 seconds. And check out those macho 245/70 16-inch tires! I like this thing.
While Volkswagen is focusing more and more on hybrids and electric vehicles, this butched-up Tiguan is pretty unlikely to see production, mainly because the Volkswagen Group is the kings of making concepts they'll never actually produce. (How many Audi TT crossovers and sedans were we supposed to have by now?) Also, the company has bigger problems that will likely preclude crazy vehicles for a while.
But I dig this concept. It's a high-tech German take on a Jeep Cherokee, kind of. I could be down with that.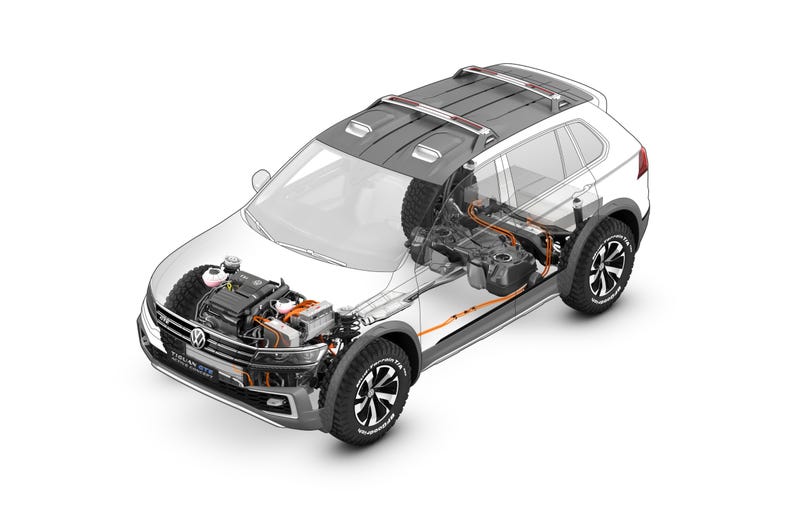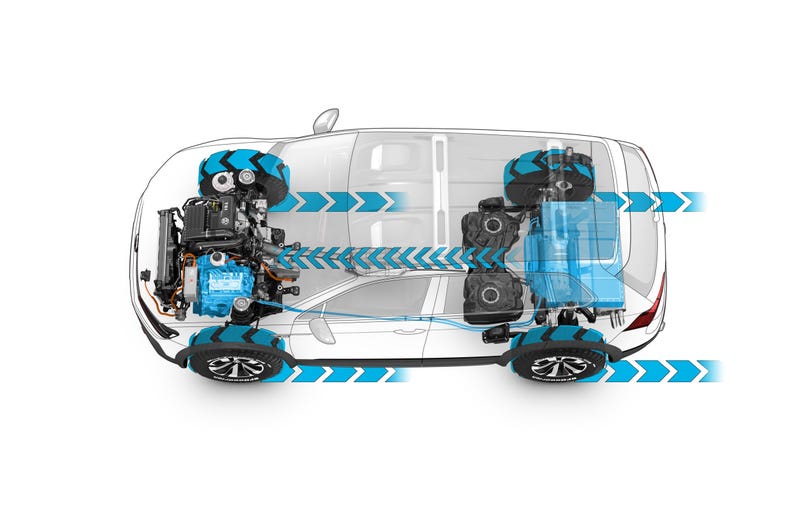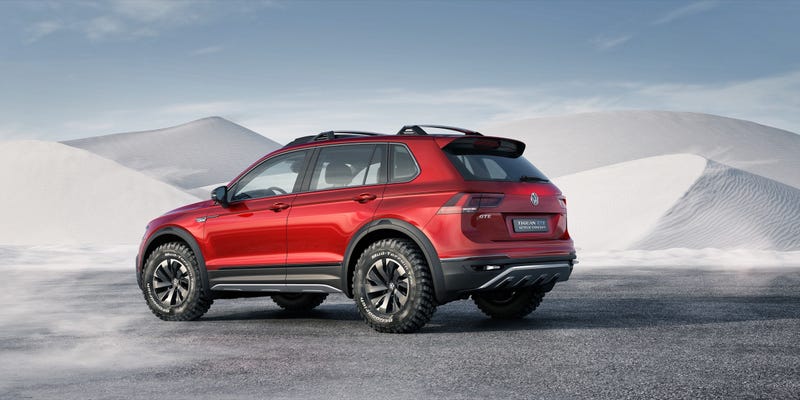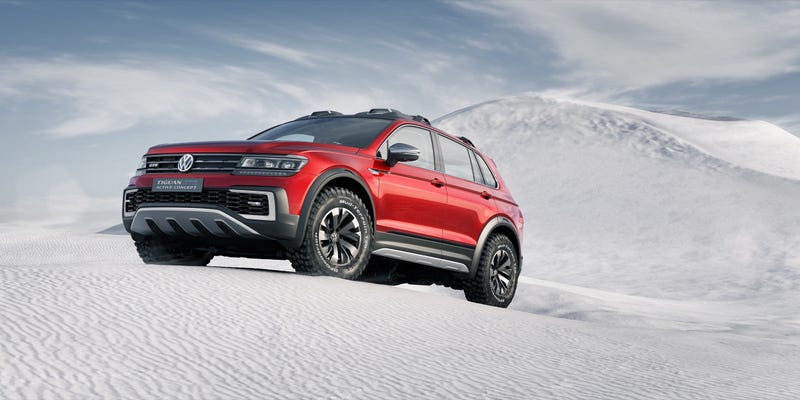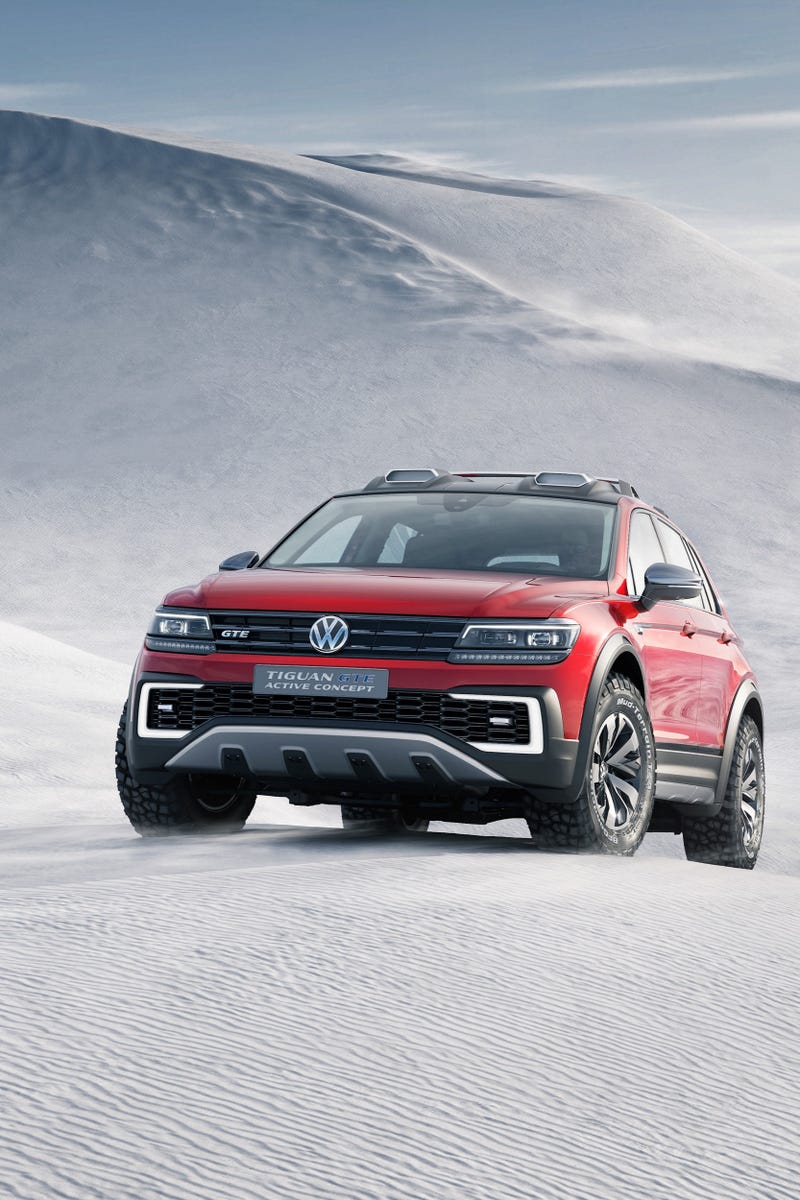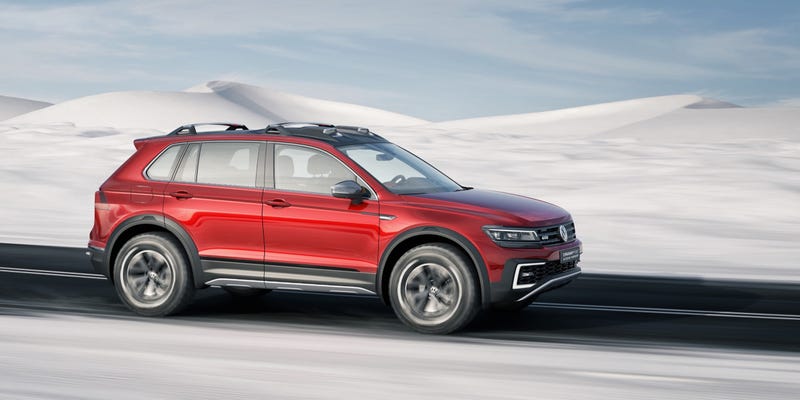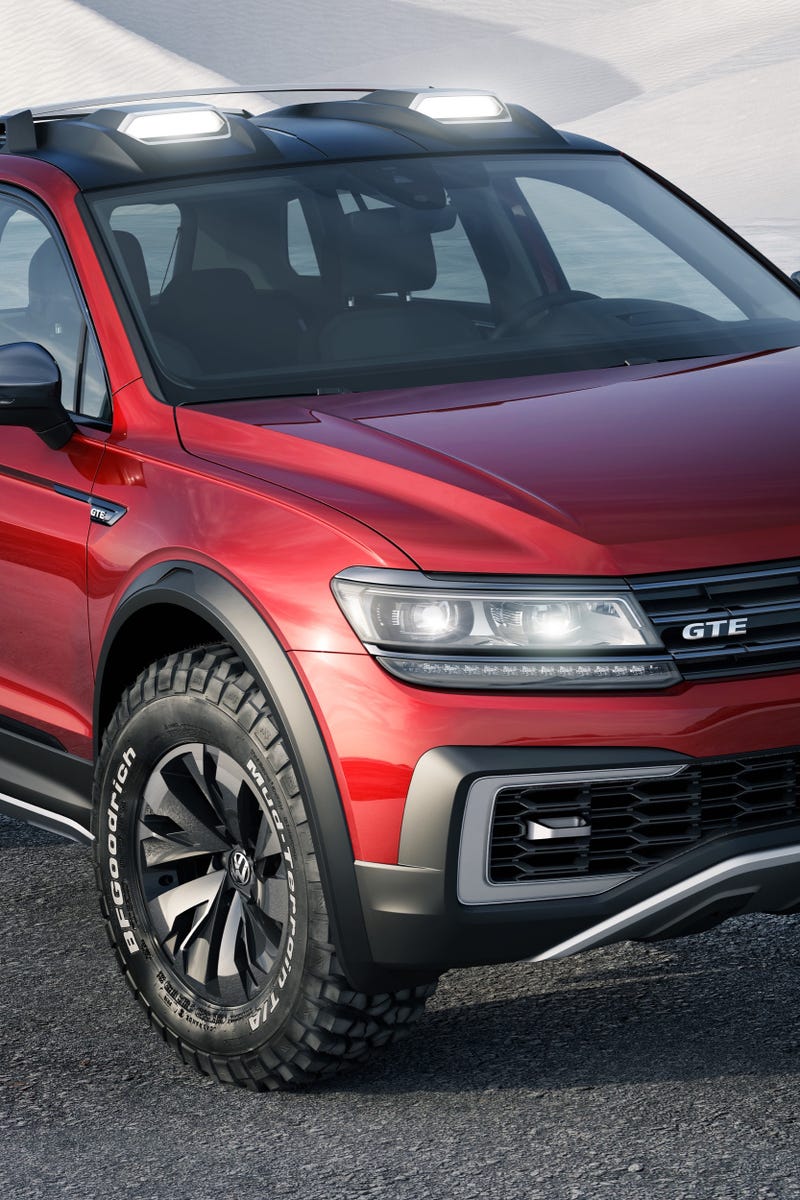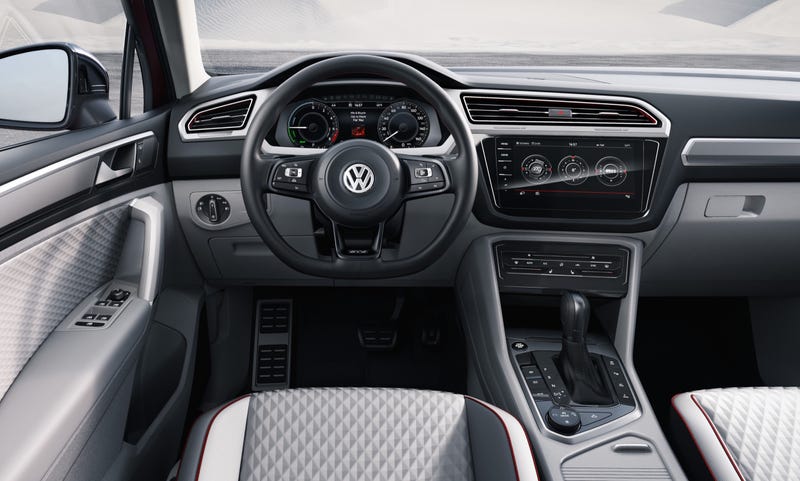 Photos credit Volkswagen
---
Contact the author at patrick@jalopnik.com.