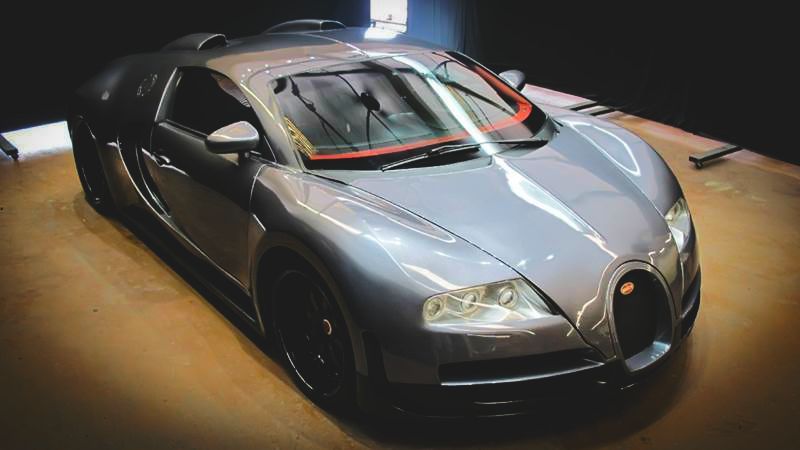 Whenever my wife and I go out for dinner and I glance upon the table next us and see a woman's designer handbag, I ask her if she likes it. Without missing a beat, she almost always says "It's obviously fake." I then ask her why anyone would buy a bag like that, to which she replies "To impress dumb people." Like that bag, this Bugatti Veyron was designed with the same intent – to impress the people who either don't care enough to notice, or aren't smart enough to realize that they've been duped.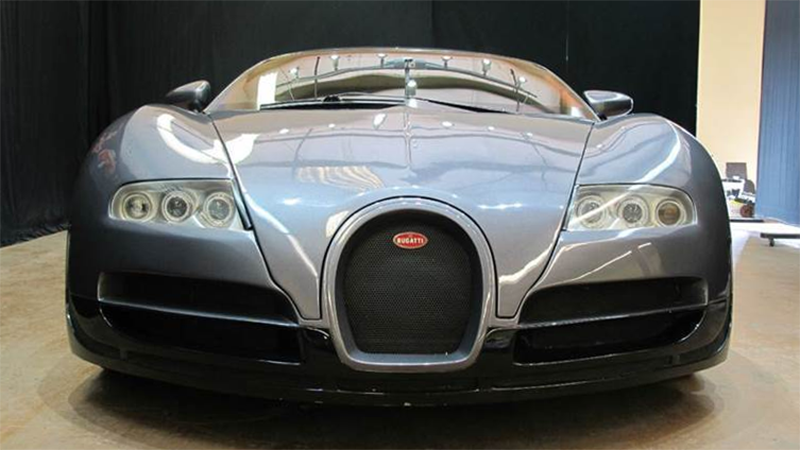 This ridiculous car, if you hadn't noticed from the context of the first paragraph, is not a a real, 1000 horsepower Bugatti Veyron. It actually started life as the furthest one could ever get from an actual Veyron – a 2001 Mercury Cougar. That's right – the car that one kid you didn't like drove through high school and college has donned a bodykit resembling a car that cost more than one million dollars new. Oh Lord. By the looks of things, it has retained its inherent front wheel drive-ness along with some trademark kit car sunken-in wheels, cheap-looking interior accents and the fit and finish of a 19th century log cabin.
Having said that, as far as kit cars go, it's not the most egregious example of a tribute that I've ever seen, especially considering the low standard of quality that the title of backyard kit car mechanic usually entails. Nevertheless this replica's nearly $60,000 price tag is a bargain for a real Veyron, but would single-handedly inflate the market for Mercury Cougars if sold. Anyone seriously considering this car should have their head examined.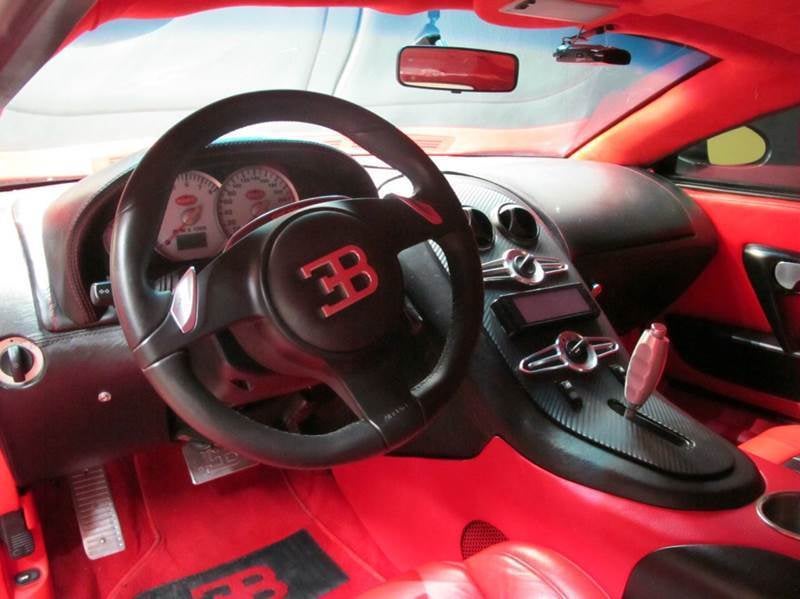 The interior looks incredibly off the mark if luxury and exclusivity was the goal, although I do appreciate the liberal use of the Bugatti logo and carbon fiber vinyl wrap.
Also, helping the car's sale is the amazing description, making it clear that this car is a way better value than the actual hypercar because reasons:
GENTLEMAN!!!!!! YOU WILL NEVER GET ATTENTION LIKE THIS EVER!!! FOR EVERYONE THAT HAS BEEN ASKING WHY THIS CAR IS SO CHEAP, IT'S BECAUSE IT'S A KIT CAR!!!!!! PLEASE READ THE DESCRIPTION CAREFULLY. IF THIS WAS A REAL PRE OWNED VERON IT WOULD BE 1,900,000!!!!!!

Before you is a 2008 Bugatti Veyron Kit car. This has been one of the coolest and most desirable cars since the first day they hit the road. Just one problem, not everyone has the 1.8 to 2.8 Million dollars to own and drive and maintain one. This one gives you all the cool looks that you can handle for a small fraction of the cost. YOU WILL NOT BELIEVE HOW MUCH OF A ROCKSTAR YOU WILL BE DRIVING THIS. YOU WILL STOP TRAFFIC EVERYWHERE YOU GO!!!

This is a custom fiberglass body that actually sits on a 01 Mercury Cougar Chassis. You could literally take this car to your local mechanic and get it worked on with now problem. From any angle this car looks just like a Bugatti. Be prepared to turn heads wherever you go in this baby.

Under the hood, and yes I said hood, remember this is a kit car sits a 3.0 Duratec motor that actually came out of a Mercury Sable. Those motors had a more power than what came out of the Cougar's. It has an SVO intake on it, and a custom exhaust for the car that just sounds unbelievable when you start the car. It doesn't sound like your grandmas Sable. You hear this car coming down the road.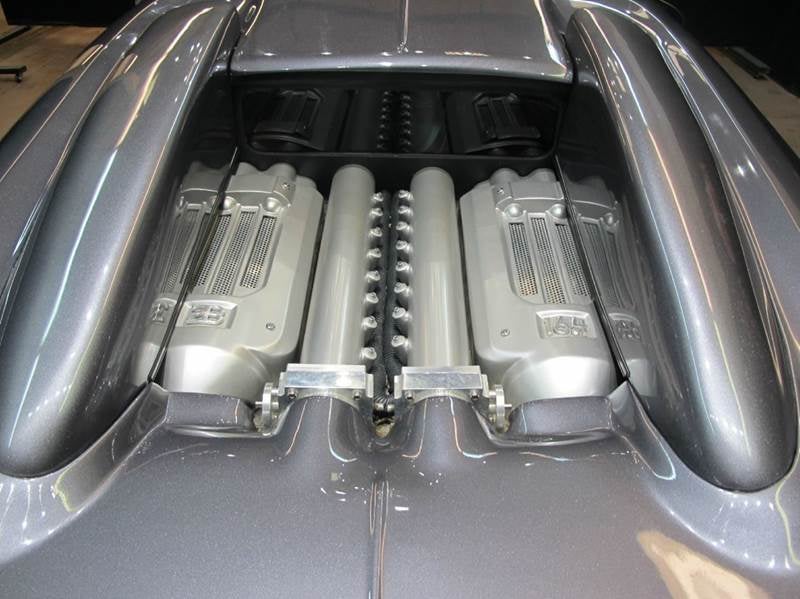 For the amount of money and work put into this car, you could buy something actually exotic and exclusive from the likes of Ferrari, Aston Martin, Porsche, or nearly any other luxury automaker on the used market. You could build one hell of a purposeful race car with the potential to blitz the actual Veyron in the quarter mile or on a circuit track, or you could traveled the world for half a year with your better half. You could donate the money a worthwhile charity or go to Vegas and bet on the day Criss Angel finally stops making shitty shows – anything other than spending money on a hacked Mercury Cougar created for the sole purpose of impressing goobers and blind Tinder dates.
Don't be that guy – ever.