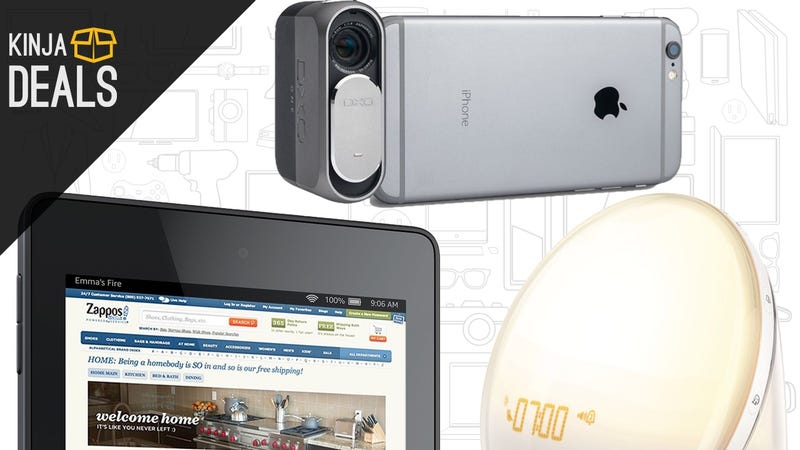 A clever iPhone camera accessory, a life-changing alarm clock, and a cheap Amazon tablet lead off today's best deals. Bookmark Kinja Deals and follow us on Twitter to never miss a deal. Commerce Content is independent of Editorial and Advertising, and if you buy something through our posts, we may get a small share of the sale. Click here to learn more, and don't forget to sign up for our email newsletter.

http://deals.kinja.com/todays-best-ap…
---
Top Deals
---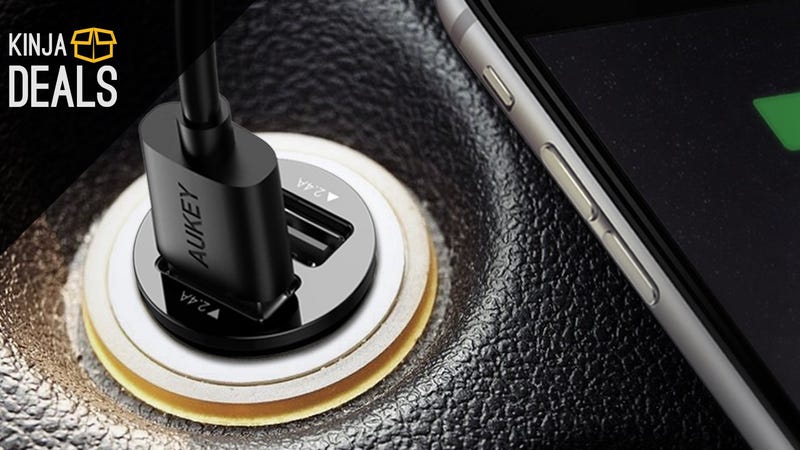 Your favorite USB car charger just happens to be the smallest one you can buy, and you can grab it on Amazon for an all-time low price today. [Aukey Dual-Port Car Charger, $6 with code JZMYBJHC]

http://www.amazon.com/exec/obidos/AS…
http://co-op.kinja.com/your-favorite-…
If you want a Quick Charge 2.0 port, this bulkier Inateck model has you covered for $2 more. [Inateck Quick Charge 2.0 30W 3-port USB Car Charger, $8 with code 4HJ84XLE]
http://www.amazon.com/Inateck-Charge…
---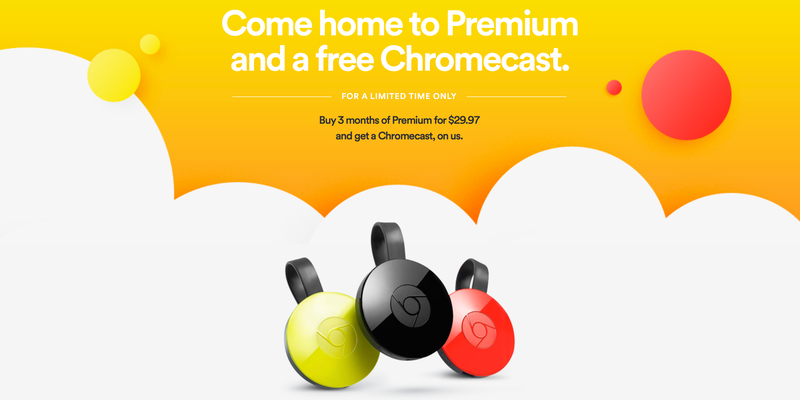 You could argue that Spotify Premium is a bargain on its own for $10 per month, so when they offer to throw in a free Chromecast when you prepay for three months, I don't really see any downside. Supplies are limited, so act fast. [FREE Chromecast with 3-Month Spotify Premium Purchase]

https://www.spotify.com/us/chromecast-…
---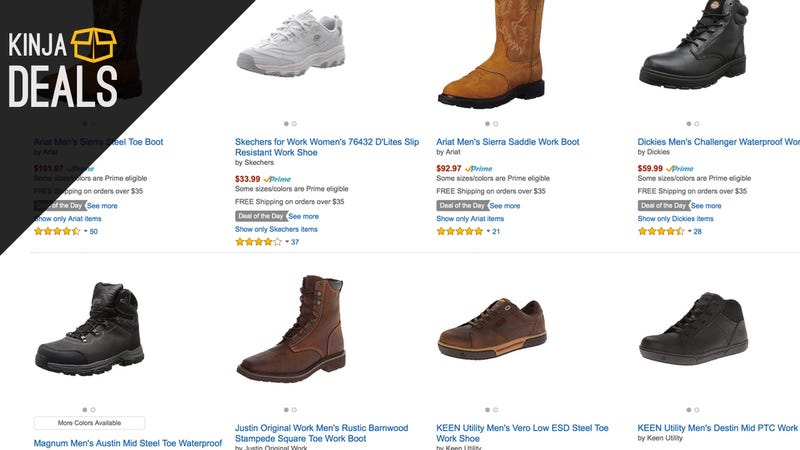 Today only, Amazon's running a big sale on boots and work shoes, with options running the gamut from non-slip clogs to full-on cowboy boots. Price start under $30, so be sure to check out the full selection; your feet will thank you. [40% or More Off Work & Safety Boots]

---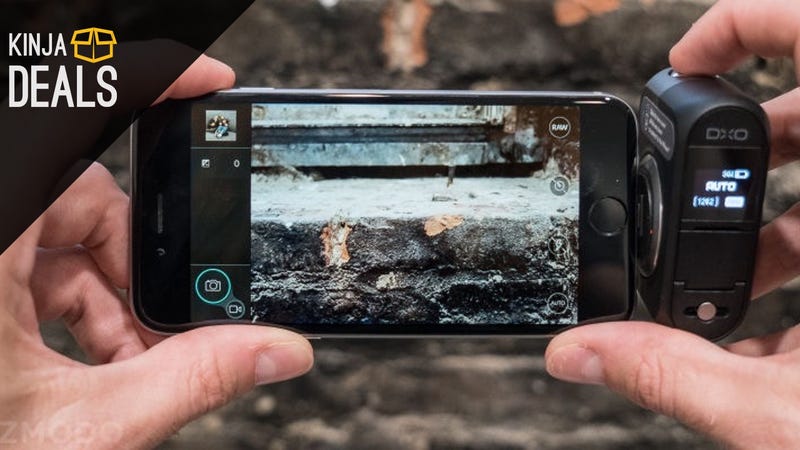 The holy grail of prosumer photography right now is finding a way to combine the optics and light sensitivity of a dedicated camera with the portability and sharing abilities of a smartphone, and the DxO One comes as close as anything on the market. If you've had your eye on this unique gadget, Amazon will sell you one for $380 today, an all-time low, and $220 less than its introductory price.

http://reviews.gizmodo.com/dxo-one-review…
I recommend reading the Gizmodo review for a full rundown of this thing, but basically, it's a pocket-sized iPhone accessory that can capture 11x the light of the iPhone's built-in camera, while still allowing you to use the phone's giant screen to line up your shots, and its LTE connection to share them instantly. Basically, it's the best of both worlds. Just note that this is a Gold Box deal, meaning the price is only available today, or until sold out. [DxO One, $380]
http://www.amazon.com/dp/B014ALWJA8/…
---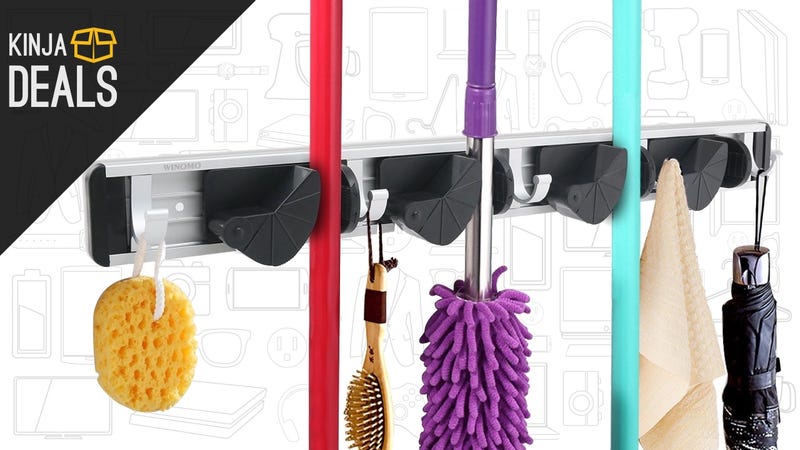 You probably didn't wake up today hoping to find a great deal on a broom rack, and yet here we are. This thing has a 4.8 star review average, only costs $8, and you should absolutely buy it. [Wall Mounted 4 Position 5 Hooks Broom, Mop, Etc. Holder, $8 with code YXE4N6GP]

http://www.amazon.com/dp/B0152IY08W/…
---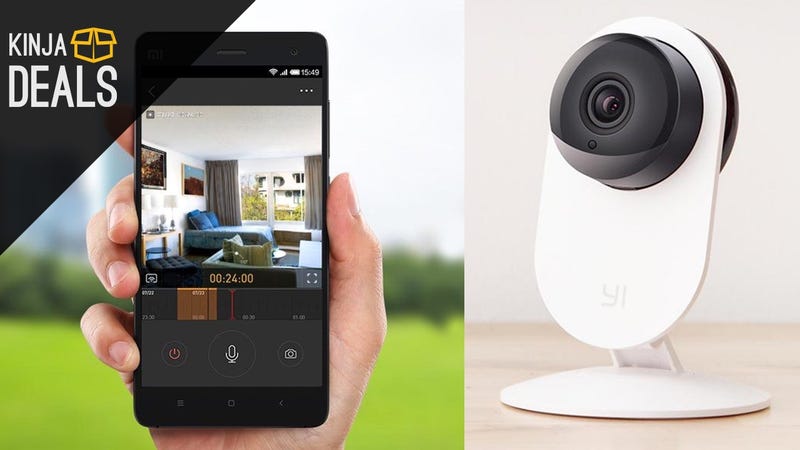 There are plenty of networked home security cameras on the market, but I'm not sure I've seen a better all-around package for $60 than this one.

Yes, the Yi Home Camera will let you monitor a live view on your phone, and even chat with a two-way intercom function. The real standout feature though is that if it detects any motion, it'll automatically save the footage to an included 32GB microSD card. Many competing cameras offer similar functionality with a cloud DVR service, but that's typically associated with a monthly fee. With the Yi, you just pay once upfront, and own all of your data. [YI 87003 Home Camera with 32GB Micro SD, Wi-Fi Video Monitoring IP/Network Surveillance/Video Security, $60]
http://www.amazon.com/dp/B019SR3C82/…
---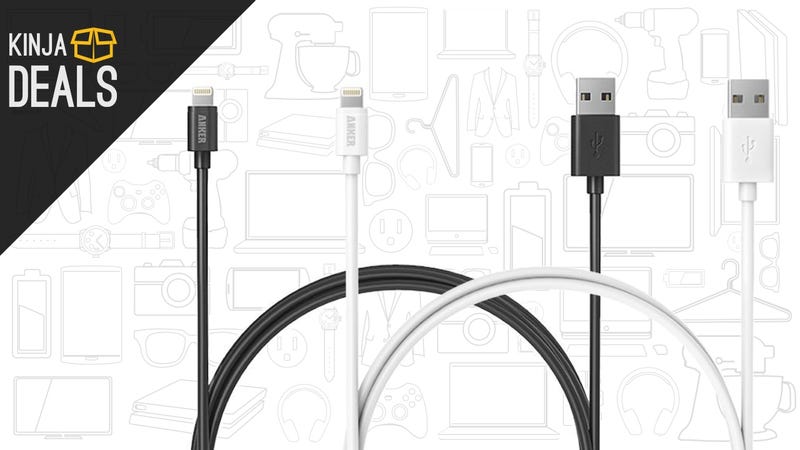 Anker makes some of your favorite mobile chargers and accessories, and you can grab a pair of their excellent 6′ Lightning cables today for $13. [2-Pack Anker 6ft Apple MFi Certified Lightning to USB Cable, $13 with code B94P7W9E]

http://www.amazon.com/dp/B00QGDVIEC
---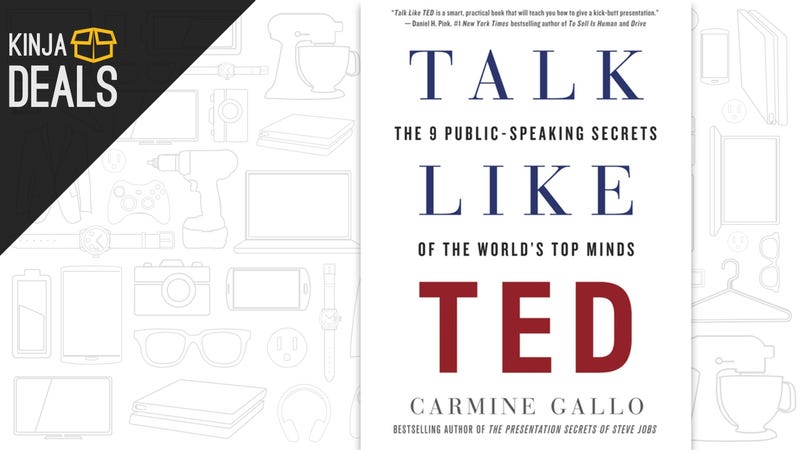 Even if you're not giving a TED talk, public speaking is an important skill, and this highly-rated $3 Kindle book is filled with advice from nine different TED presenters. [Talk Like TED: The 9 Public-Speaking Secrets of the World's Top Minds [Kindle], $3]

http://www.amazon.com/dp/B00F1RE1MK/…
---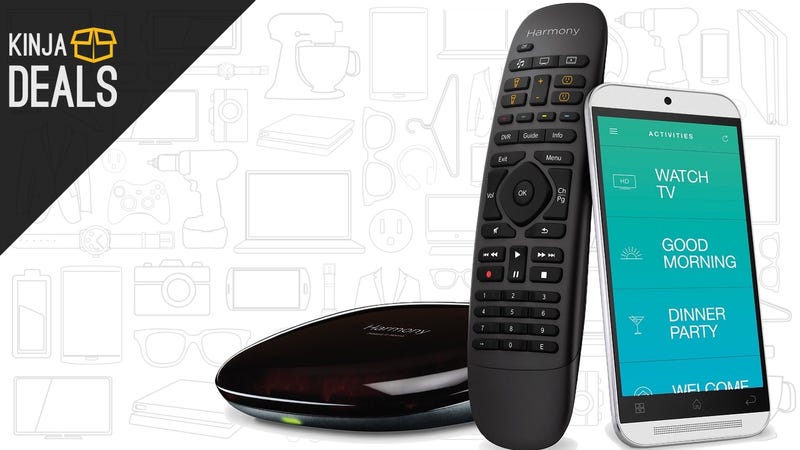 As you might expect, this discounted Logitech Harmony remote can interface with over 270,000 popular home theater devices, but it's also set up to control Philips Hue lights, Nest thermostats, and other smart home devices. Plus, the included repeater can turn any smartphone into a full-featured remote, which is great when you can't find the real thing. [Logitech Harmony Home Control – 8 Devices, $100]

http://www.amazon.com/dp/B00N3RFC4G/…
---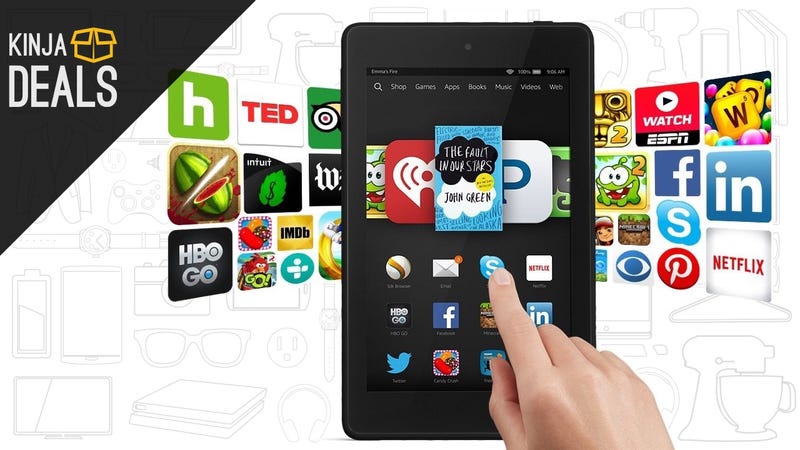 Amazon's Fire HD 6 is a penny-pinching tablet buyer's dream, and Amazon's offering it for just $70 today, or $30 less than usual. While Amazon does offer a cheaper 7″ Fire tablet for $50, the Fire HD has a sharper screen, a faster processor, and slightly better battery life. [Kindle Fire HD 6, $70]

http://www.amazon.com/dp/B00KC6I06S/…
http://gizmodo.com/amazon-fire-hd…
---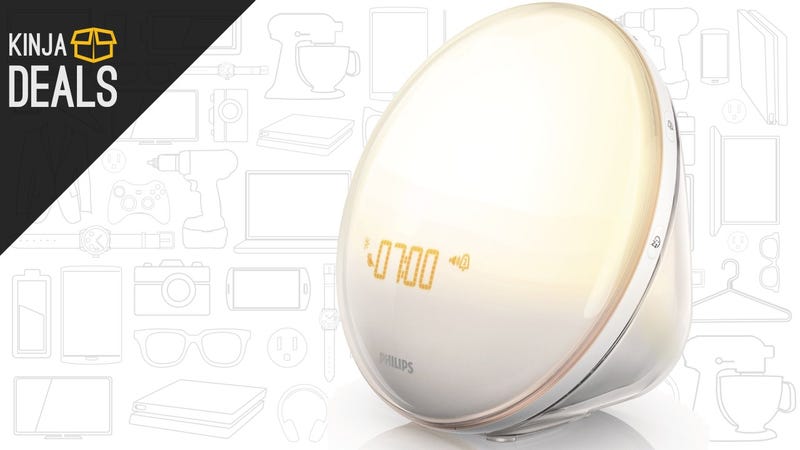 If you didn't get a life-changing wake-up light for Christmas, the high-end model is down to $98 today, which is the first time we've ever seen it dip below $100. I don't know how I'd function without mine. [Philips HF3520 Wake-Up Light, $98. Clip the $20 on-screen coupon.]

http://www.amazon.com/Philips-HF3520…
http://gizmodo.com/a-light-up-ala…
http://bestsellers.kinja.com/bestsellers-ph…
---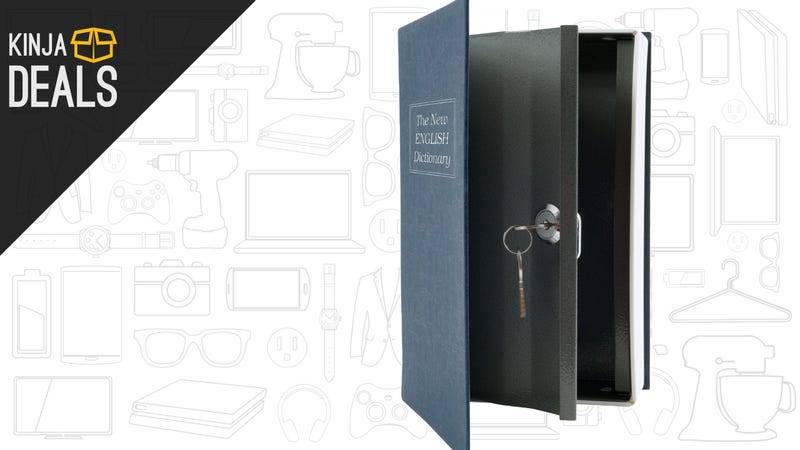 For $9, you can own a real life book safe, just like the movies. The best part is that nobody will stumble upon it by mistake, because nobody actually uses printed dictionaries anymore. [Trademark Home Dictionary Diversion Metal Book Safe with Key Lock, $9]
http://www.amazon.com/dp/B003TOBM1K/…
---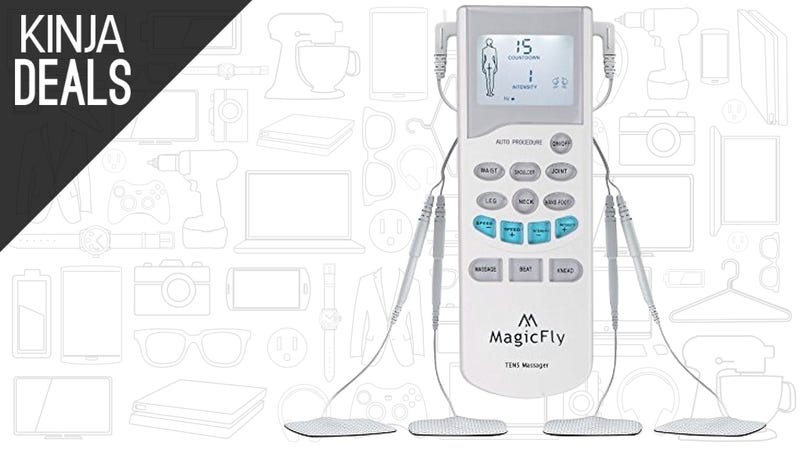 Full disclosure, I don't know if TENS (Transcutaneous electrical nerve stimulation) massagers actually do anything useful. I use one occasionally after playing tennis, and I think it helps reduce muscle pain, but it could be a placebo effect! In any event, this is not a medical endorsement, simply a deal post, and this is about as cheap as you'll ever see one of these things. [Magicfly Massage Handheld Electronic Pulse with Tens Unit Massager Therapy, $19 with code 38DBAWZI]

http://www.amazon.com/dp/B013FVRBJI
---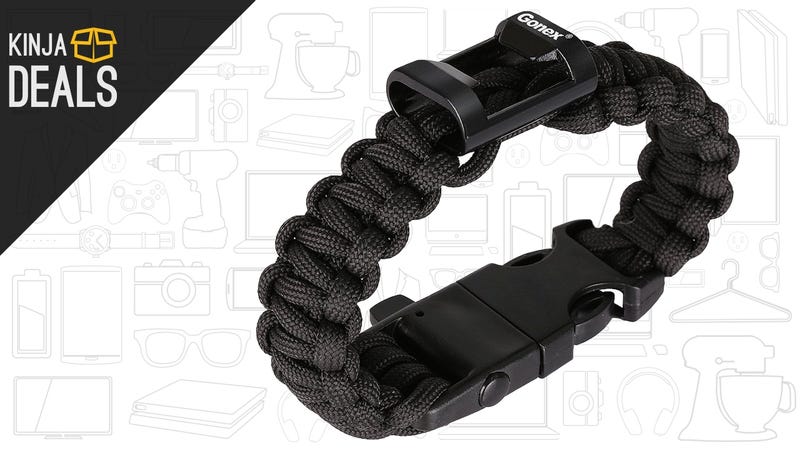 If you ever go camping, or even on long hikes in the wilderness, it might be worth picking up this discounted paracord bracelet on Amazon.

$4 gets you a bracelet made a over 12' of 550 pound paracord, and a buckle that also double as a flint fire starter and eye knife, Hopefully you never have to use this, but it's not a bad idea to keep it handy before you head out into the wild. [Gonex Survival Paracord Bracelet 550 Paracord, $4 with code 9LWV5OJX]
http://www.amazon.com/gp/product/B00…
---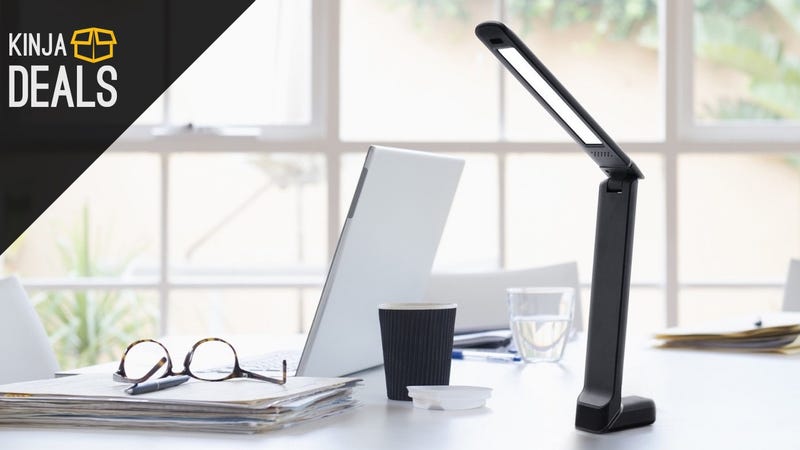 Sometimes you need to get some work done, but you don't want to be chained to a desk. Luckily, this LED desk lamp can run for up to four hours via a rechargeable battery, meaning you can take it anywhere, including outdoors. [6W LED Cordless Desk Lamp, $27 with code 35SZPQM7]

http://www.amazon.com/dp/B013QRJF5Y
---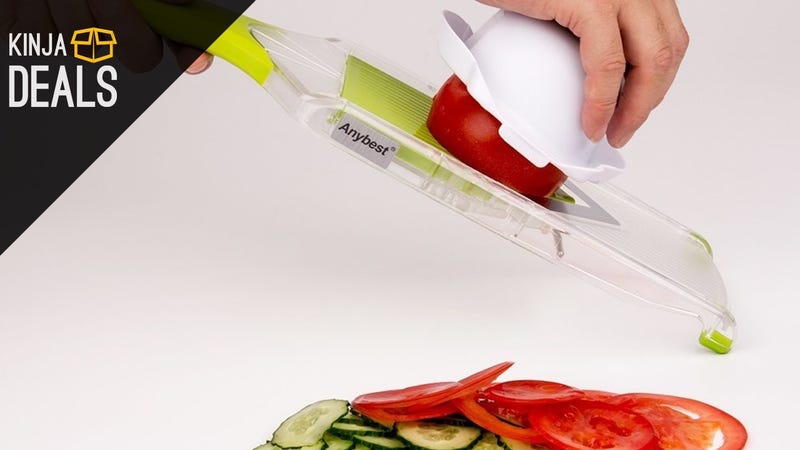 This inexpensive mandoline slicer can chop all of your favorite fruits, vegetables, cheeses, and fingers for just $15. Plus, its four interchangeable plates and three thickness settings mean it can adapt to many different ingredients and recipes. [Anybest Good Grips Hand-Held Mandoline Slicer, $15 with code ANYBEST6]

http://www.amazon.com/dp/B00P9DK5I0/
---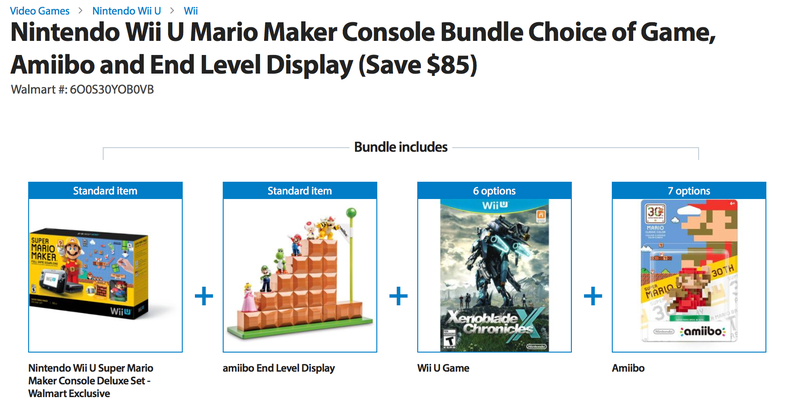 If you're ready to go all-in on the Wii U, Walmart will sell you a Mario Maker console bundle, an extra game of your choice, an amiibo of your choice, and an awesome amiibo display shelf for $309, or just $9 more than the console by itself. [Wii U Bundle, $309]

http://www.walmart.com/ip/49585245?u1…
---
DJI's top of the line Phantom 3 Professional just dropped to under $1000, the lowest price ever listed by $125. Now if you'll excuse me, I'm gonna go drool all over my keyboard while watching some 4K sample footage. [DJI Phantom 3 Professional, $999]

http://www.amazon.com/DJI-Phantom-Pr…
http://gizmodo.com/dji-phantom-3-…
---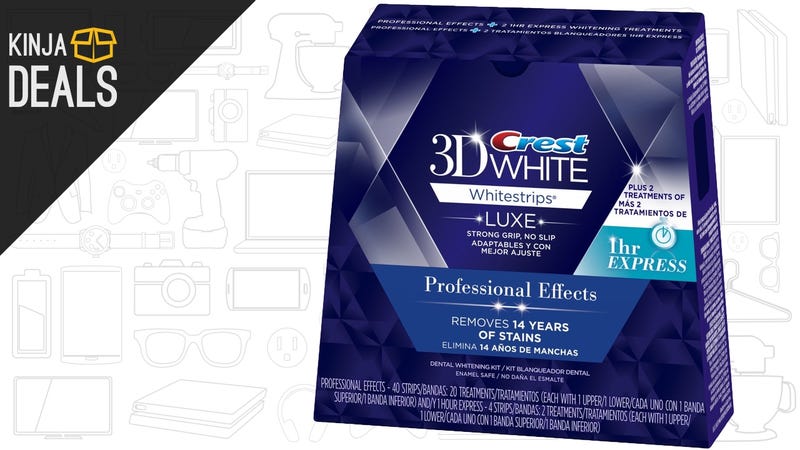 Let's say you've already upgraded to a good toothbrush; what's the next step for cleaner teeth? Judging by the user reviews, this 20-count box of Crest 3D Whitestrips is a great place to start. As an added bonus, you'll even get a pair of express one-hour treatments, for when a whiter smile just can't wait. [20-Count Crest 3D Whitestrips + Two 1-Hour Express Treatments, $37 after $7 coupon]

http://www.amazon.com/gp/product/B00…
---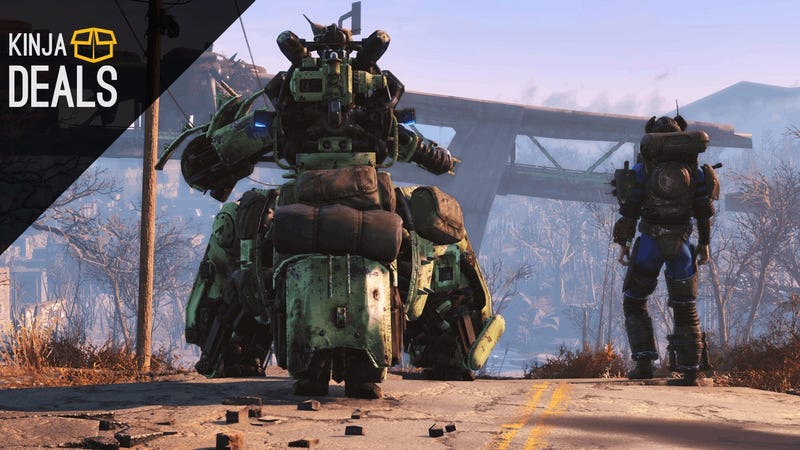 Bethesda just announced that they'll be releasing at least $60 worth of Fallout 4 DLC, which means at the end of the month, the Season Pass will increase from $30 to $50. You don't need the Cap Collector perk to understand that this means you should buy it now. [Fallout 4 Season Pass, $30]

http://www.amazon.com/gp/product/B01…
http://www.amazon.com/gp/product/B01…
PC: Fallout 4 Season Pass ($24) | Green Man Gaming | Promo code FEBURY-SVINGS-20PERC
http://kotaku.com/everything-you…
Note: Amazon seems to be going in and out of stock. Of course, you can always order the season pass through PSN or Xbox Live.
---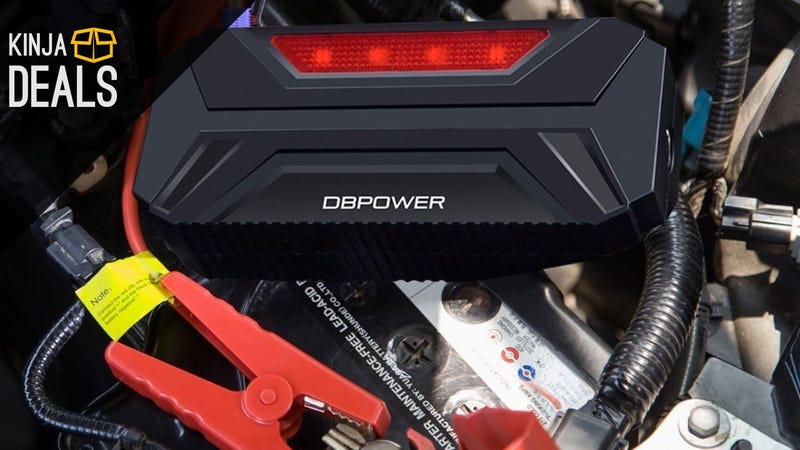 We see deals on car-starting battery packs just about every week, but even by our standards, $28 is a really fantastic starting price (with code UCSB794Q) for a 300A model. And for owners of larger cars, 400A and 600A versions are also on sale. No matter which one you choose, they all include a DC charger to juice it back up inside your car, and they're all small enough to fit in your glove box.

DBPOWER 600A Peak 16500mAh Portable Car Jump Starter ($65) | Amazon | Promo code UCSB794Q | Recommended for 5L engines and smaller.
http://www.amazon.com/dp/B00YE5Q0Q0
DBPOWER 400A Peak 12000mAh Portable Car Jump Starter ($47) | Amazon | Promo code UCSB794Q | Recommended for 3L engines and smaller.
http://www.amazon.com/dp/B00YE5Q132
DBPOWER 300A Peak 8000mAh Portable Car Jump Starter ($28) | Amazon | Promo code UCSB794Q | Recommended for 2.5L engines and smaller.
http://www.amazon.com/dp/B013UJ2JDS
---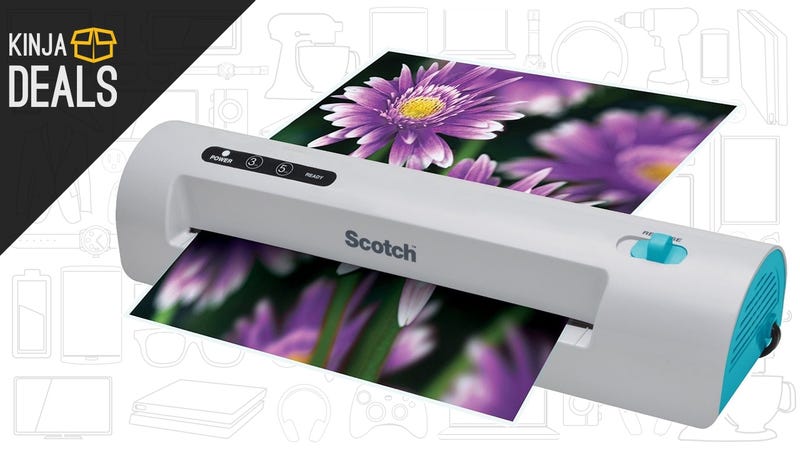 I'm going to go out on a limb and assume you don't have a pressing need for a laminator. But even so, odds are that it'd come in handy at least a few times per year, so you might as well add one to your home office while it's on sale for $23. Outside of a one-day Gold Box deal, that's the best price Amazon's ever offered. [Scotch Laminator, $23]

http://www.amazon.com/gp/product/B00…
http://www.amazon.com/gp/product/B00…
---
Amazon's Prime Pantry program is great for stocking up on household goods and non-perishable foods without actually having to visit a store, and with these stackable deals, the prices will blow away any brick and mortar store in your town.
First, last week's free shipping deal is still available when you add five select items (many of which have coupons attached) to your box and use code PANTRYFEB. That's a $6 savings, and it'll also stack with any $6 free shipping credits you have in your account from choosing No Rush Shipping on previous Amazon orders.
Next, promo code 10PANTRY will take $10 off any $75 Prime Pantry order, regardless of what's in it. As long as you hit that minimum, that means you can save a whopping $16 on your order, or even $22 if you had an existing no-rush shipping credit. Not bad at all!
---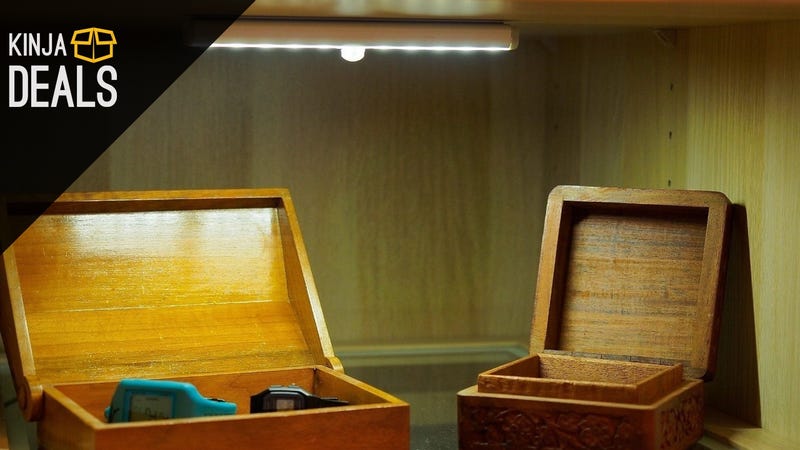 Stick-anywhere motion-sensing lights are perfect for dark hallways, cabinets, and closets, and the more you buy today, the more you'll save. Just add as many as you want to your cart, and use the appropriate code from below.

http://www.amazon.com/dp/B00J4EQVPG
---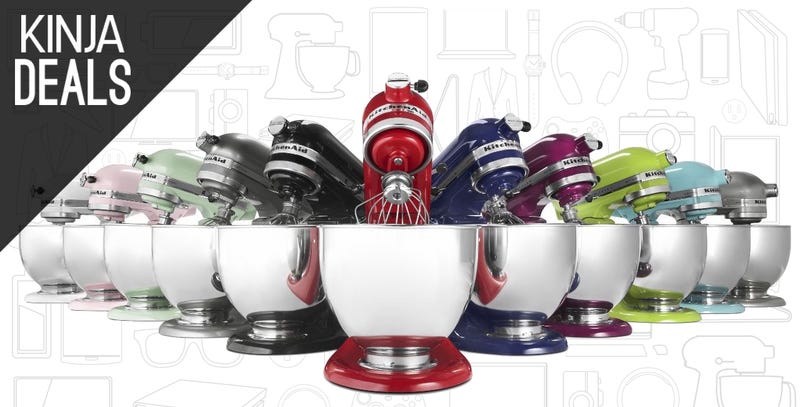 If you enjoy cooking, and you don't own a KitchenAid mixer, it's a pretty safe assumption that you want one. You can pick up a refurb of the KitchenAid Artisan on eBay today in a spectrum of colors for just $170, one of the lowest prices we've ever seen. [Refurb KitchenAid Artisan Stand Mixer, $170]

http://www.ebay.com/itm/1316281359…
---
Tech
---
Power


Audio
Home Theater
Computers & Accessories
PC Parts
Mobile Devices
Photography
---
Home
---
Beauty & Grooming
Kitchen
Fitness
Apparel
Camping & Outdoors
Tools & Auto
---
Media
---
Movies & TV
Books & Magazines
---
Gaming
---
PC


PlayStation 4
Xbox One
PlayStation 3
Xbox 360
Wii U
3DS
Board Games
Toys
---
Commerce Content is independent of Editorial and Advertising, and if you buy something through our posts, we may get a small share of the sale. Click here to learn more, and don't forget to sign up for our email newsletter. We want your feedback.
Send deal submissions to Deals@Gawker and all other inquiries to Shane@Gawker