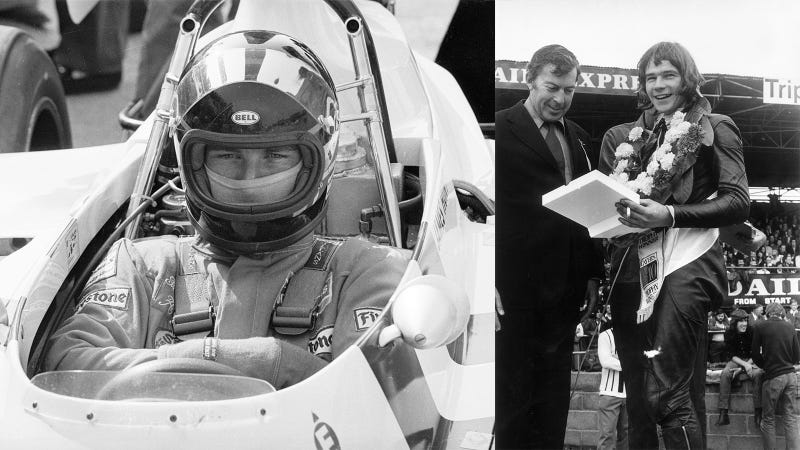 Being an racer in the 1970s was drastically different from it is today. In those days, finishing a race meant grabbing a drink and a cigarette and trying to find a girl, not shilling some energy drink while your publicist tweets from your account.
We posted earlier this week about a new Barry Sheene biopic headed to the big screen, and I was surprised how many people didn't know who he was (or how many bike guys didn't know who James Hunt is.)
http://lanesplitter.jalopnik.com/the-life-of-ba…
When Playboys Ruled The World dives into the lives of F1 legend Hunt and motorcycle road racing world champion Sheene. It discusses both of their careers, but with an emphasis on how the athlete and celebrity role has changed so drastically.
Rush, the movie about James Hunt and Niki Lauda did relatively well (mostly outside of America) bringing in almost $100 million worldwide. With that new Barry Sheene movie in the works, this is the perfect primer to learn more about these influential characters in motorsport history.
You can watch the movie streaming in it's entirety on YouTube or Vimeo.
Contact the author at sean.macdonald@jalopnik.com. Follow Lanesplitter on Facebook and Twitter.