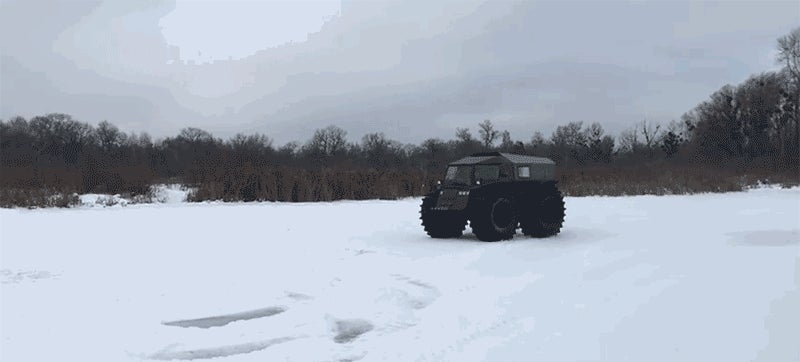 The world's greatest truck packs a 44 horsepower 1.5-liter Kubota V1505 four-cylinder diesel linked to a five-speed manual. My 1985 Autobianchi A112 had 48 horses from the factory, also with a five-speed. What else is tons of fun under 50 HP?
http://truckyeah.jalopnik.com/the-russians-m…
We're currently building an engine for my car, so that it will no longer belong to the sub-50 HP category. But that's not to say it wasn't fun in stock form. It was faster than any fuel-injected 1.0 Fiat Panda, and louder too. At under 1,500 pounds, 48 horses can go a long way.
The Sherp ATV weighs quite a bit more, but its giant custom tires and the skid-steer makes sure it's entertaining even at the lowest of speeds. Especially if you can find a frozen lake.
Luckily, Russia is full of those. Getting one of these ATVs in America might be an impossible task, but I'm sure most of you had the chance to drive something great with about the same power, or even less.
But which was your most fun experience?